The Burn had never heard of a "selfie museum" but it turns out that they're all the rage — and Loudoun County is about to get its first one (that we know of). It will be called Planet Selfie and it's opening soon at the Leesburg Premium Outlets, off Fort Evans Road NE.
A selfie museum is basically a large space filled with exhibits or installations that you can pose in, on and around in order to take cool self portraits of you and your friends — also known as selfies.
Planet Selfie in Leesburg will reportedly be one of the largest of its kind, with more than 10,000 s.f. of exhibits to pose with. Examples might include a regal royal throne, a clawfoot bathtub full of gold coins, or a charming British phone booth.
Here's how Planet Selfie describes itself: "Planet Selfie is an inviting environment that creates unforgettable memories with photos instantly.  In a museum like setting, Planet Selfie is an interactive artistic experience for patrons of every demographic.  By creating interesting, themed exhibits with camera stands, appropriate lighting and props — families, friends, and the overall community are sure to enjoy periods of fun, laughter, and unforgettable memories at Planet Selfie. Each Planet Selfie location will feature … diverse, dynamic, and fun themed exhibits that offer patrons of every demographic self-photo experiences."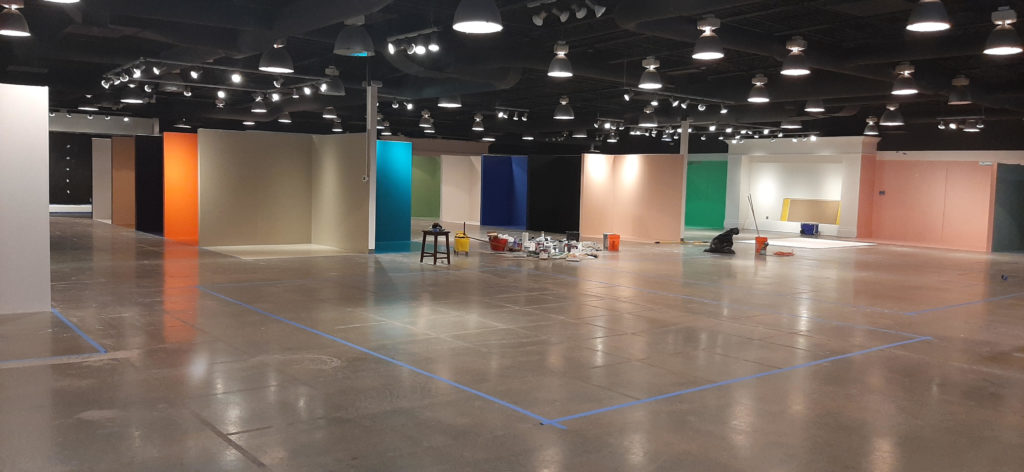 At the Leesburg location, there will be roughly 38 separate exhibits. The owners anticipate that popular ones will include a crescent moon with LED stars, an LED swing, and a 360º panoramic camera that can accommodate 5-6 people.
Separate from the main Planet Selfie, there will also be a Planet Selfie Boudoir, available to customers ages 18+, featuring more romantic settings that can be used for engagement photos and the like.
Guests pay a set admission fee for a block of time in the museum. Planet Selfie will have pricing for 90 minute experiences and 2-hour experiences. Exhibits will be regularly refreshed, and there will also be rotating exhibits themed to the holidays and seasons.
The new Leesburg Planet Selfie is part of a just launching franchise. Planet Selfie locations are also in the works in Tennessee and Maryland. Work is progressing quickly on the Leesburg store and the target opening date is just over a week away — on Friday, October 8. A grand opening celebration will be scheduled after that.
(Note: Image at top is representative of a selfie museum photo and not Planet Selfie specifically.)