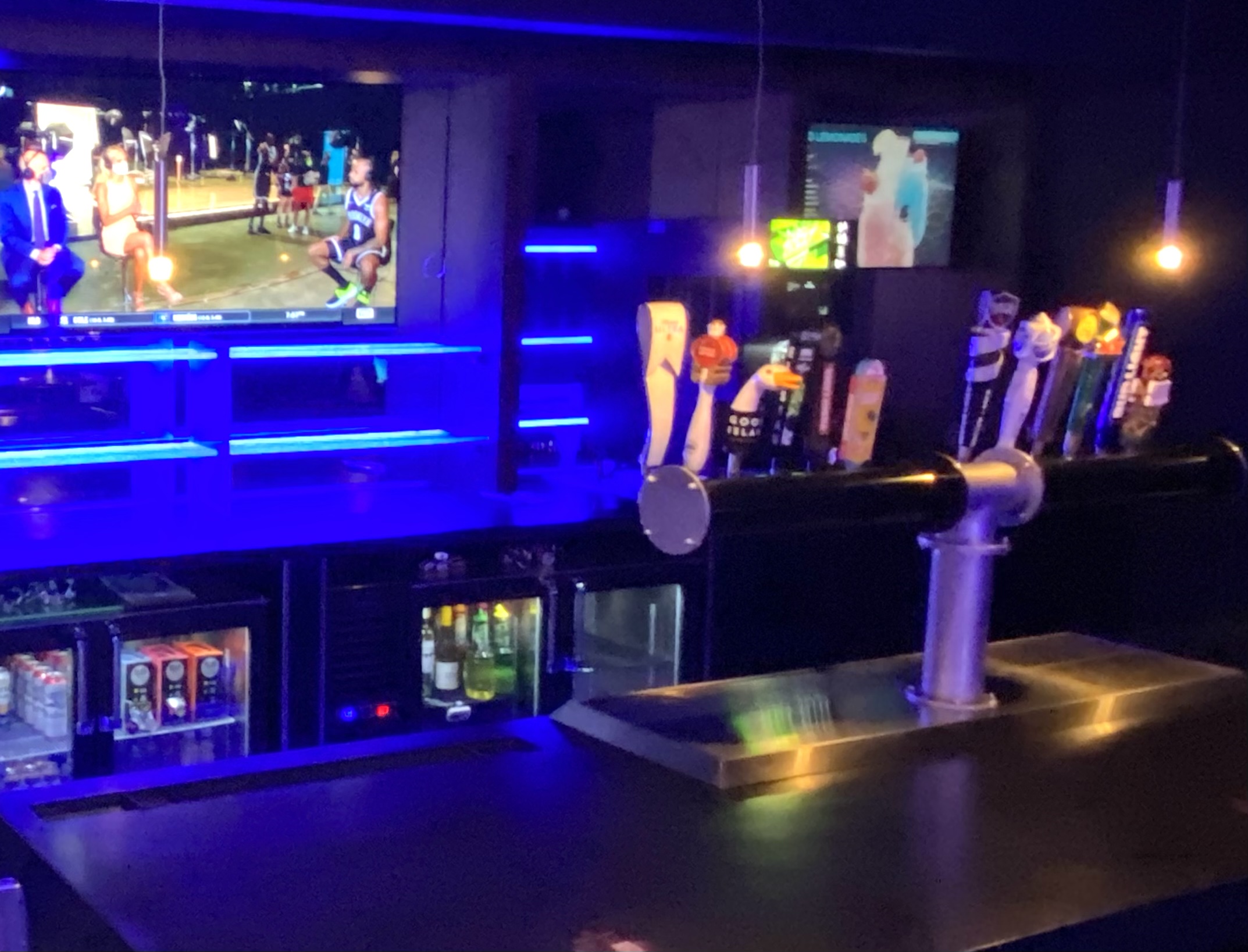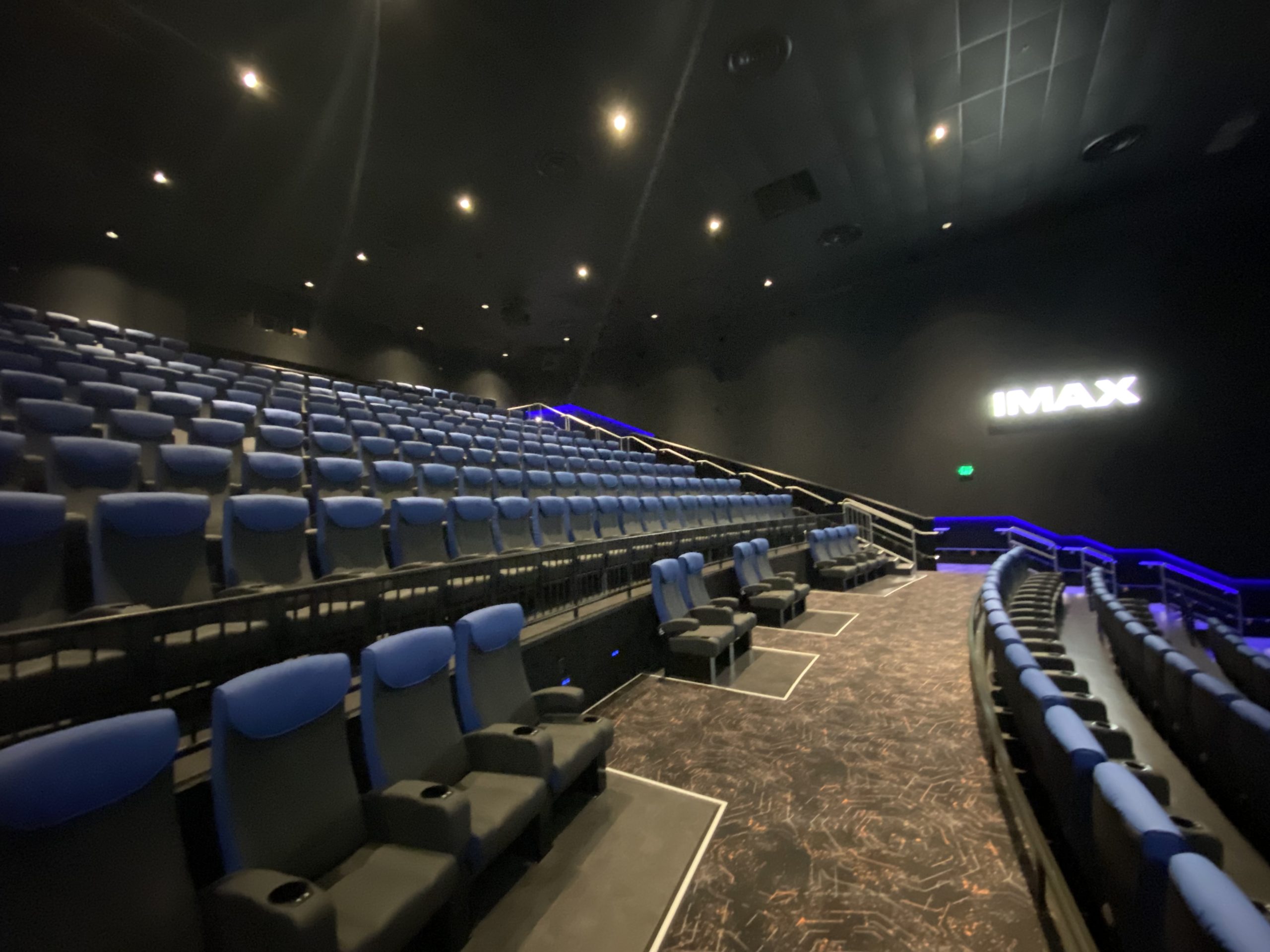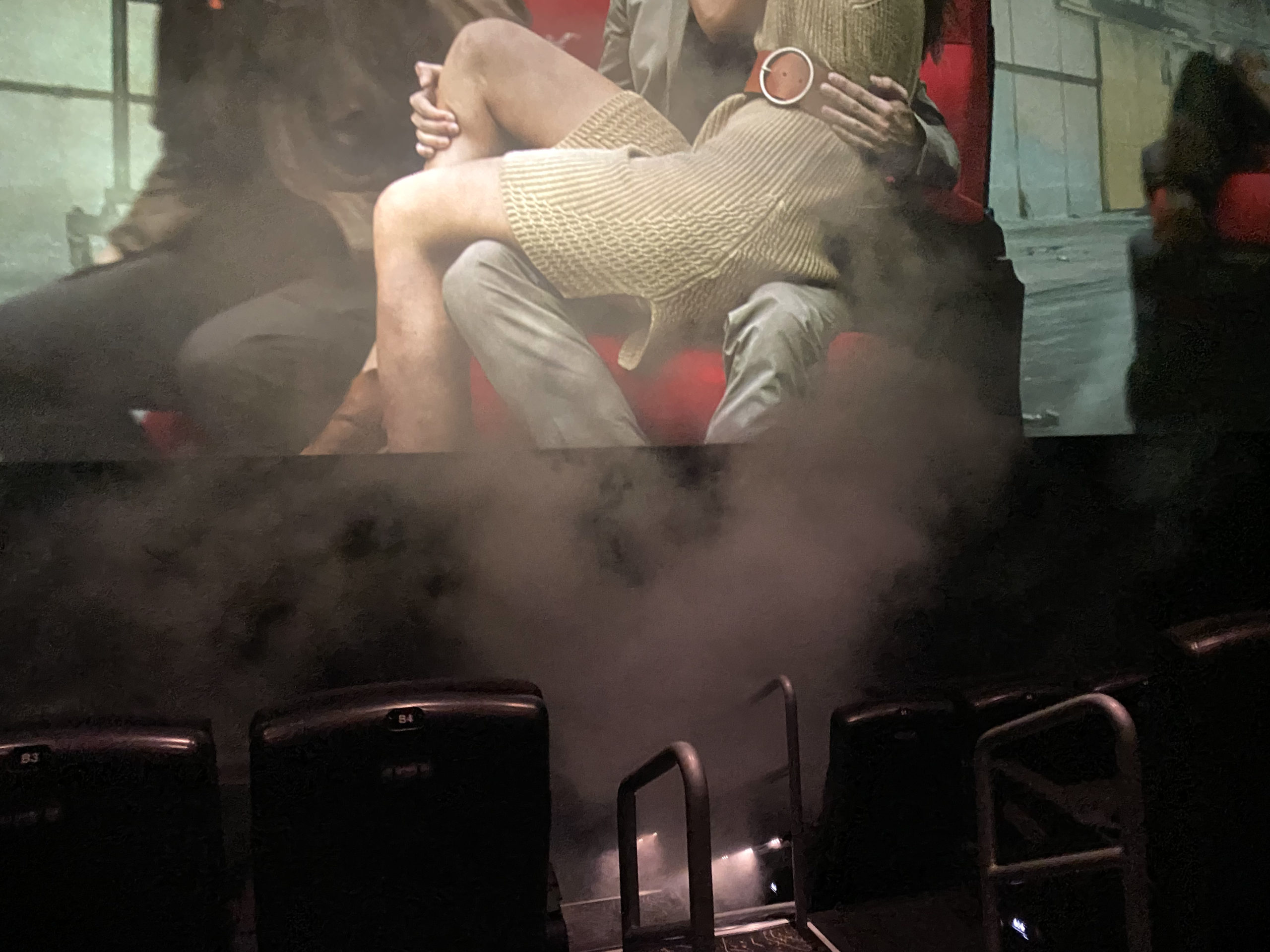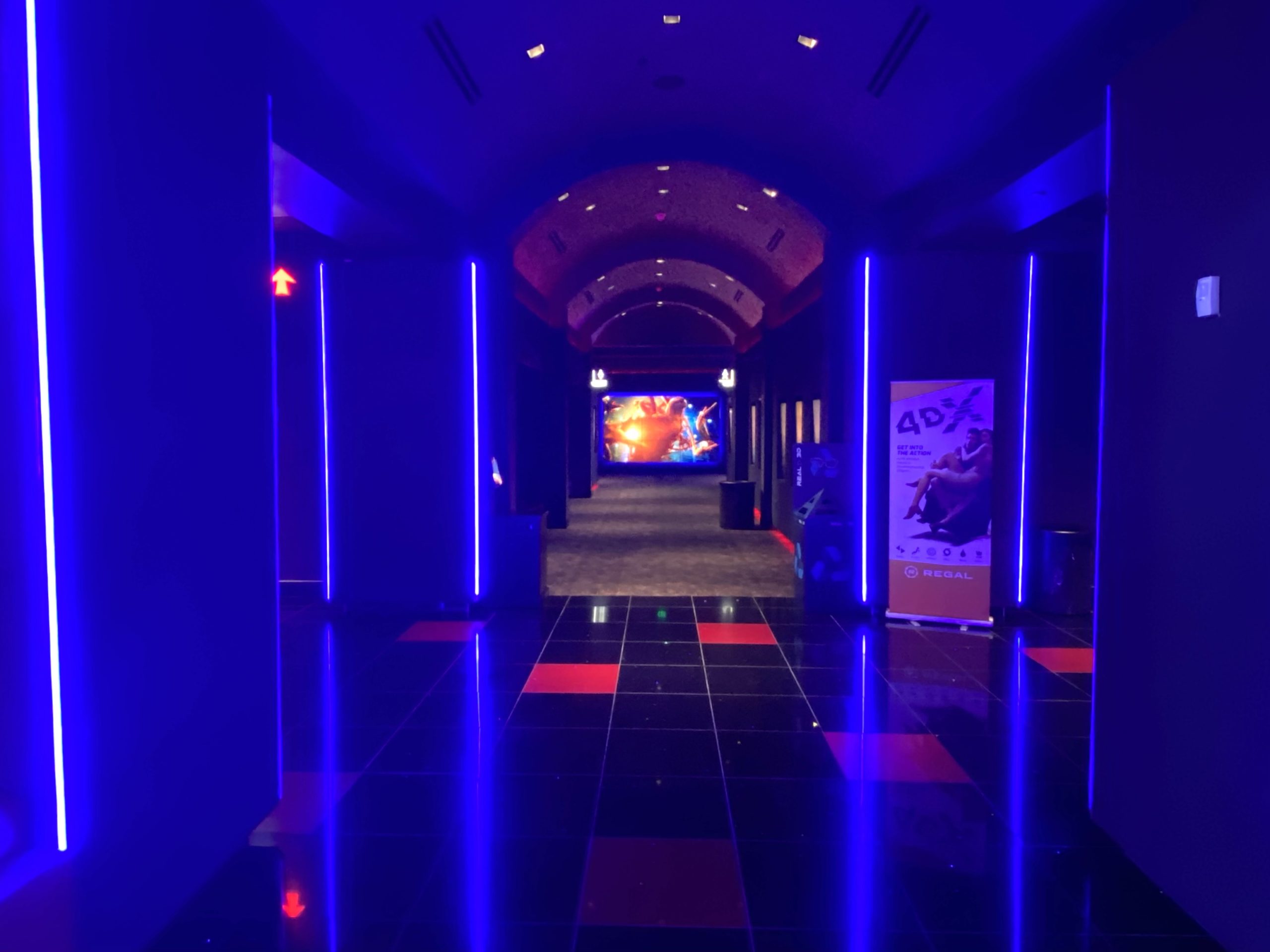 The Regal Fox movie theater at the Brambleton Town Center held a special event Thursday evening to celebrate the completion of a multi-year project to upgrade the facility with a bevy of new features. And they lowered the prices to boot.
The changes came over the past two years in phases, some of them delayed by the pandemic. They include:
a new 4D theater that includes chairs that move with the action on the screen and feature fans to create wind, misters to simulate water and other special effects, including a smoke/fog machine
new steeper seating in the cinema's IMAX theater
recliners in the Regal Fox's five VIP theater
a new gourmet Lavazza coffee shop
a B-Fresh smoothie bar
a full cocktail bar offering beer, wine and cocktails including boozy Pepsi and Mountain Dew slushies
a series of small as well as giant video screens around the lobby and theater hallways
new LED lighting throughout
the removal of the theater's box office and the addition of contactless ticket sales from kiosks at the entrance
These features have been rolled out as they came online, with the bar, coffee shop and smoothie bar opening over the summer.
Between the impacts of the pandemic and the decision by some studios to stream movies and make them available at home, traditional theaters are fighting for their livelihoods.
As part of these efforts, the Regal Fox has actually lowered its ticket prices for the first time possibly ever. The base rate is now $10 per ticket with matinees at $8. There are upcharges for the theaters with special features including the VIP theaters, the IMAX and the 4DX.