Himalayan Wild Yak, the new Nepalese restaurant coming to Ashburn, is planning to open by Thanksgiving if all goes well. The restaurant — which is already a contender for out favorite new business name — is opening in the Brambleton Town Center, right next door to the Regal Fox movie theater.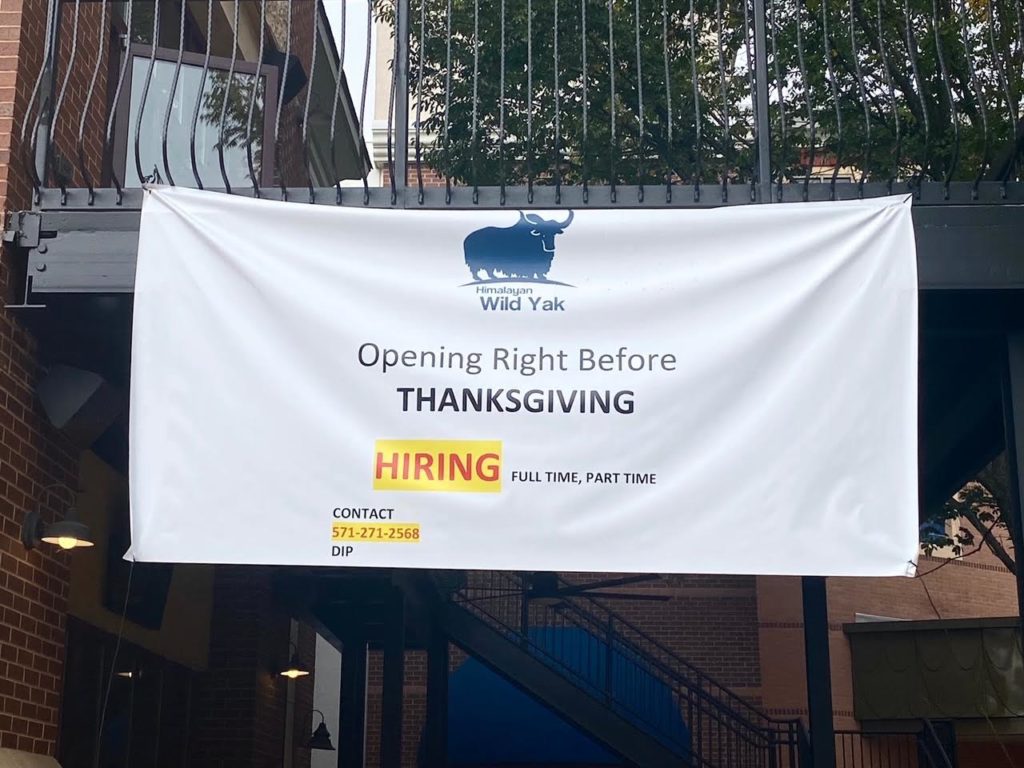 Work is continuing inside the space and a banner has been hung out front announcing they are "opening right before Thanksgiving" and also that they are hiring full-time and part-time help. We reached out to the owner and he told us the exact date will depend on final county inspections.
The Yak (as we're calling it) will feature what surely must be one of the most eye-catching decor schemes in a local restaurant — a giant painting of the eponymous yak, as well as a painting of the Himalayan mountains.
As The Burn has reported, the menu at The Yak will feature a wide variety of dishes inspired by Nepalese and Indian cuisines. There's also a chocolate cake inspired by the famous Warm Chocolate Melting Cake from Carnival Cruise Line, where the owner once worked.