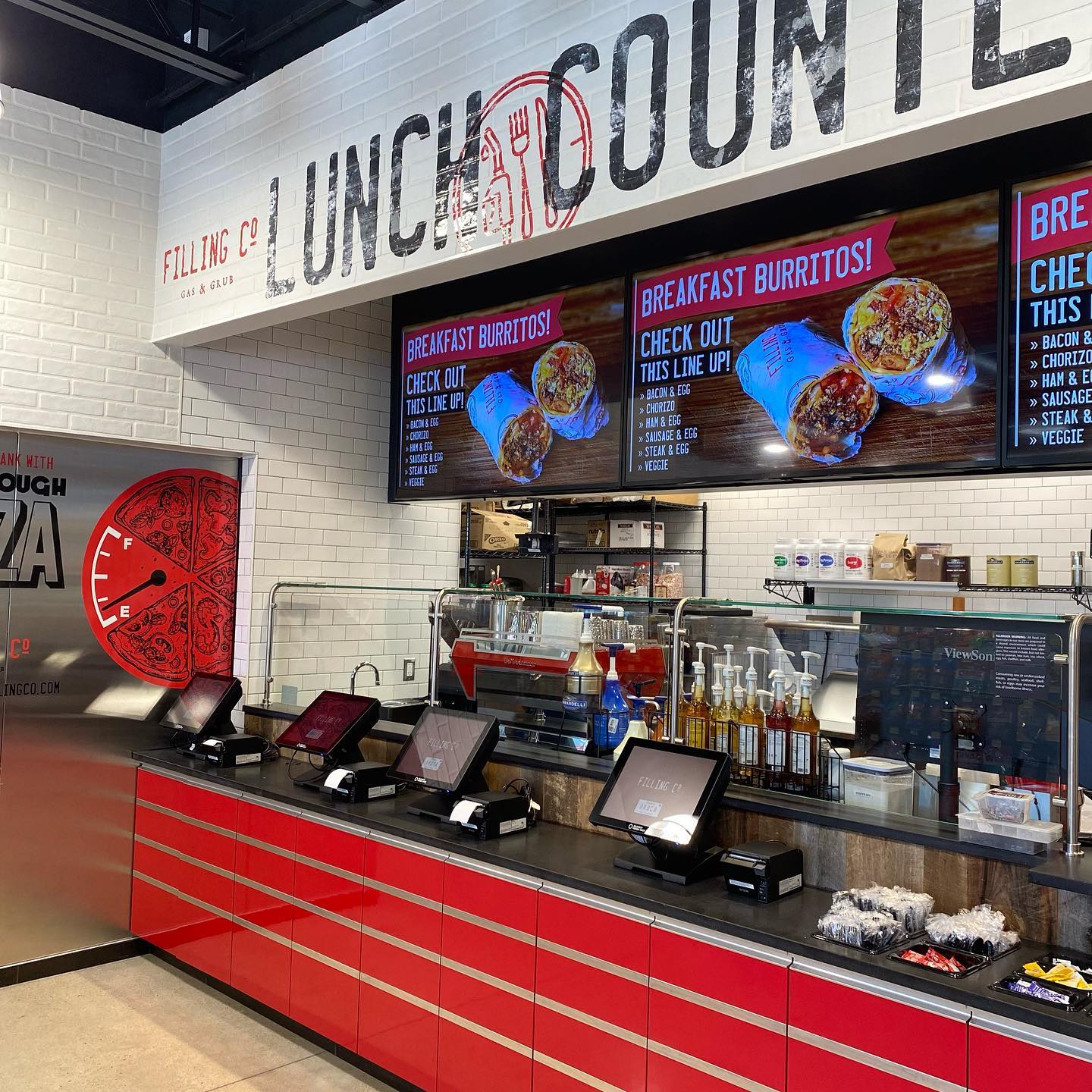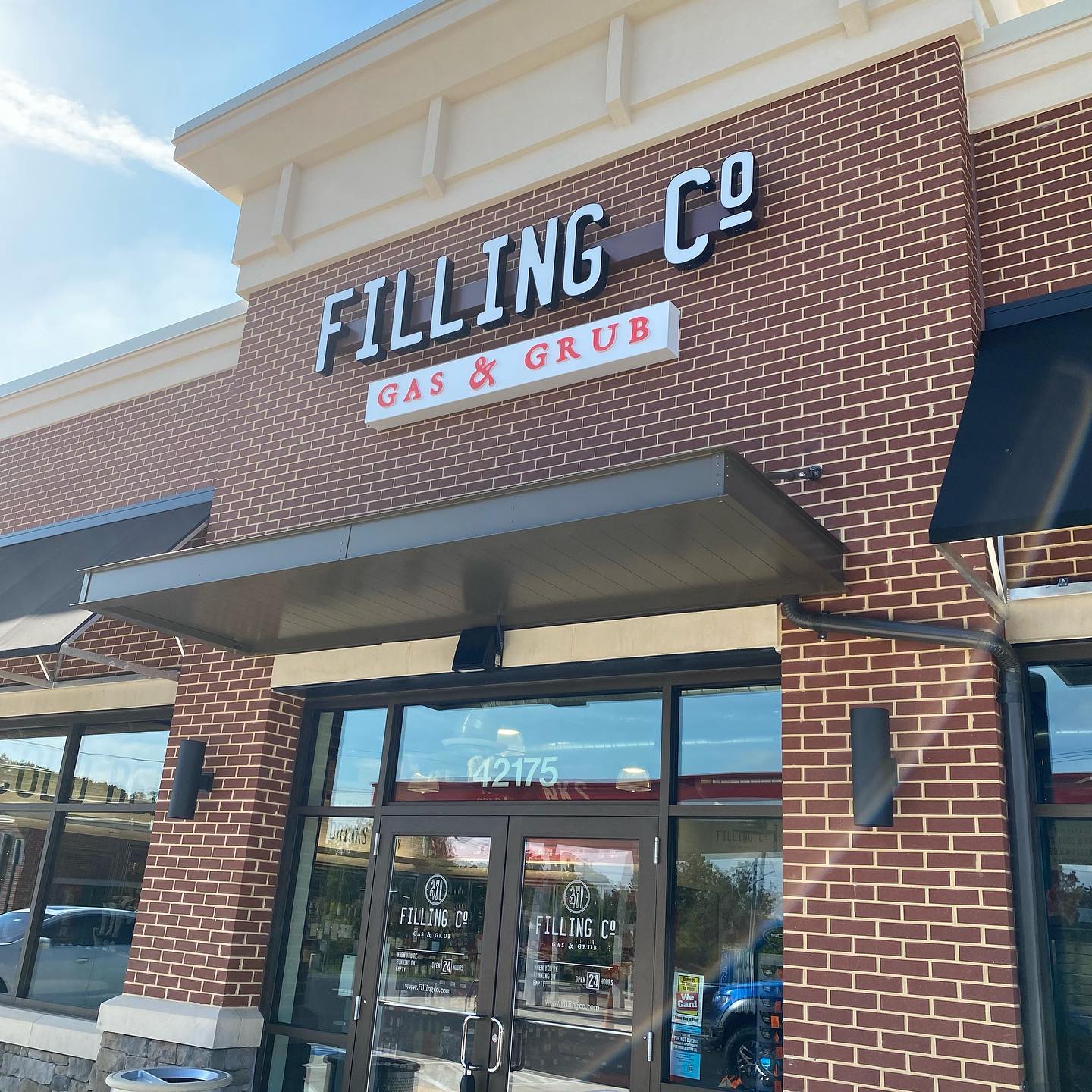 The newest location for the homegrown local Filling Co. Gas & Grub brand is scheduled to open today, Wednesday, October 6. And this latest store and restaurant is in an unusual location.
As regular readers of The Burn know, the Filling Co. is a small chain of gas stations and convenience stores, in the vein of a Wawa or a Sheetz. The stores are the brainchild of the Rubino family, the same family that owns and operates the local Rubino's Pizzeria brand.
Each Filling Co. location includes an on-site fast food restaurant with burgers, cheesesteaks, hot dogs, pizza, sub sandwiches and much more. You can see the full menu here.
The first two Filling Co. Gas & Grub opened earlier this year — one at Ashbrook Marketplace in north Ashburn and the second at the Brambleton Town Center. Now the third location is opening today at the Brambleton Corner Plaza center. It includes the Filling Co. c-store and an Exxon-branded gas station.
This is a slightly unusual location in that it's currently at the end of a dead end road. The Brambleton Corner Plaza — which also includes a CVS store, a day care facility and an under-construction Tropical Smoothie Cafe — is at the end of Northstar Boulevard, just south of Evergreen Mills Road.
Plans are underway to extend Northstar all the way south to Highway 50 in the South Riding/Stone Ridge/Aldie area, and when that road goes through, the Filling Co. will be sitting pretty as its expected to become a major throughway with lots of traffic. But until then, things might be a little quiet.
(Images: Brambleton.com Facebook page)