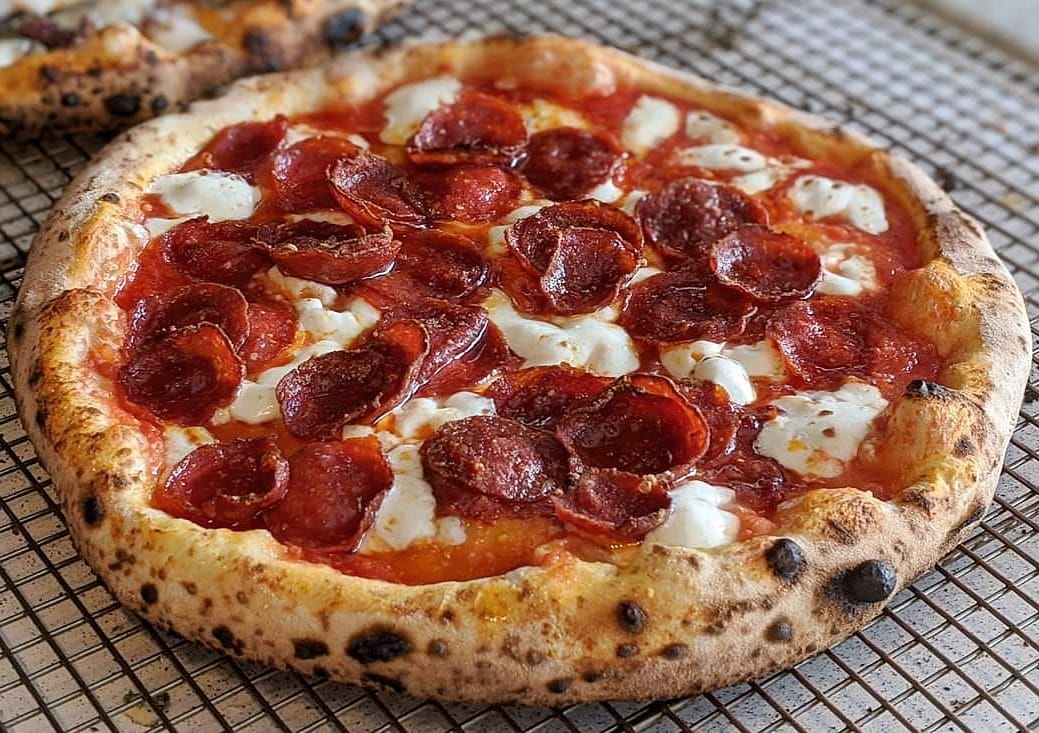 The Pupatella location in Reston, in a former Pizza Hut building.



Huge news on the local pizza front. Pupatella Neapolitan Pizza, an Arlington-based brand, has signed a lease for its first Loudoun County location. It will be opening in the former Pizza Hut building on Market Street in Leesburg.
Pupatella specializes in the style of pizza made famous in Naples, Italy. The 900-degree wood-burning ovens are imported from Italy and the restaurant's pizza makers have to undergo specialized training in crafting Neapolitan pizzas.
The menu at Pupatella is made up curated red pizzas and white pizzas, as well as custom pizzas where you choose your own toppings. Some of the chef-designed pizzas include the Diavola with spicy salami, fresh mozzarella and basil; the Cappricciosa with sautéed mushrooms, marinated artichoke hearts, prosciutto cotto ham and fresh mozzarella; and an Onion Tart pizza with Italian cream sauce, caramelized onions, Gruyère and bacon.
The pizzas are all 11-inch pies and are designed to serve one person, more or less. The menu also has appetizers, salads, paninis, desserts as well as beer and wine. You can check out the full Pupatella menu below.
Pupatella opened its first brick-and-mortar location in 2010 in North Arlington and has since expanded to five locations, with Reston (Wiehle Avenue) currently being the closest to Loudoun County. Two other Pupatella locations are in the works — Store No. 6 at Mosaic in Fairfax (opening late 2021) and Store No. 7 in West Springfield (opening late winter/early spring 2022).
Leesburg will be No. 8 for the brand and they anticipate opening it sometime this coming spring. The Reston location is also in a former Pizza Hut building, so they already know how to adapt it into a Pupatella. Plans include adding an indoor/outdoor bar and a large patio, pending approval from the town council.