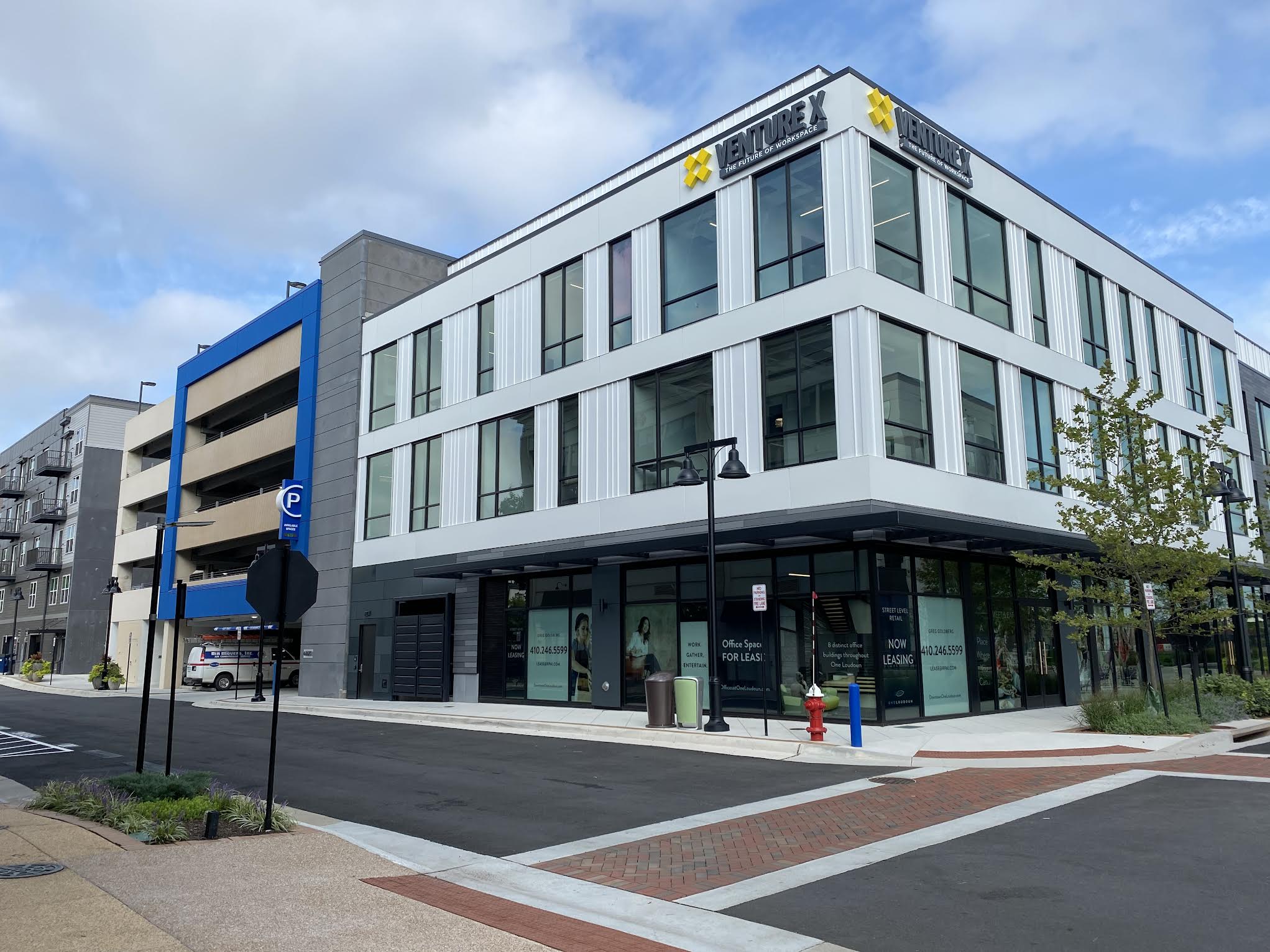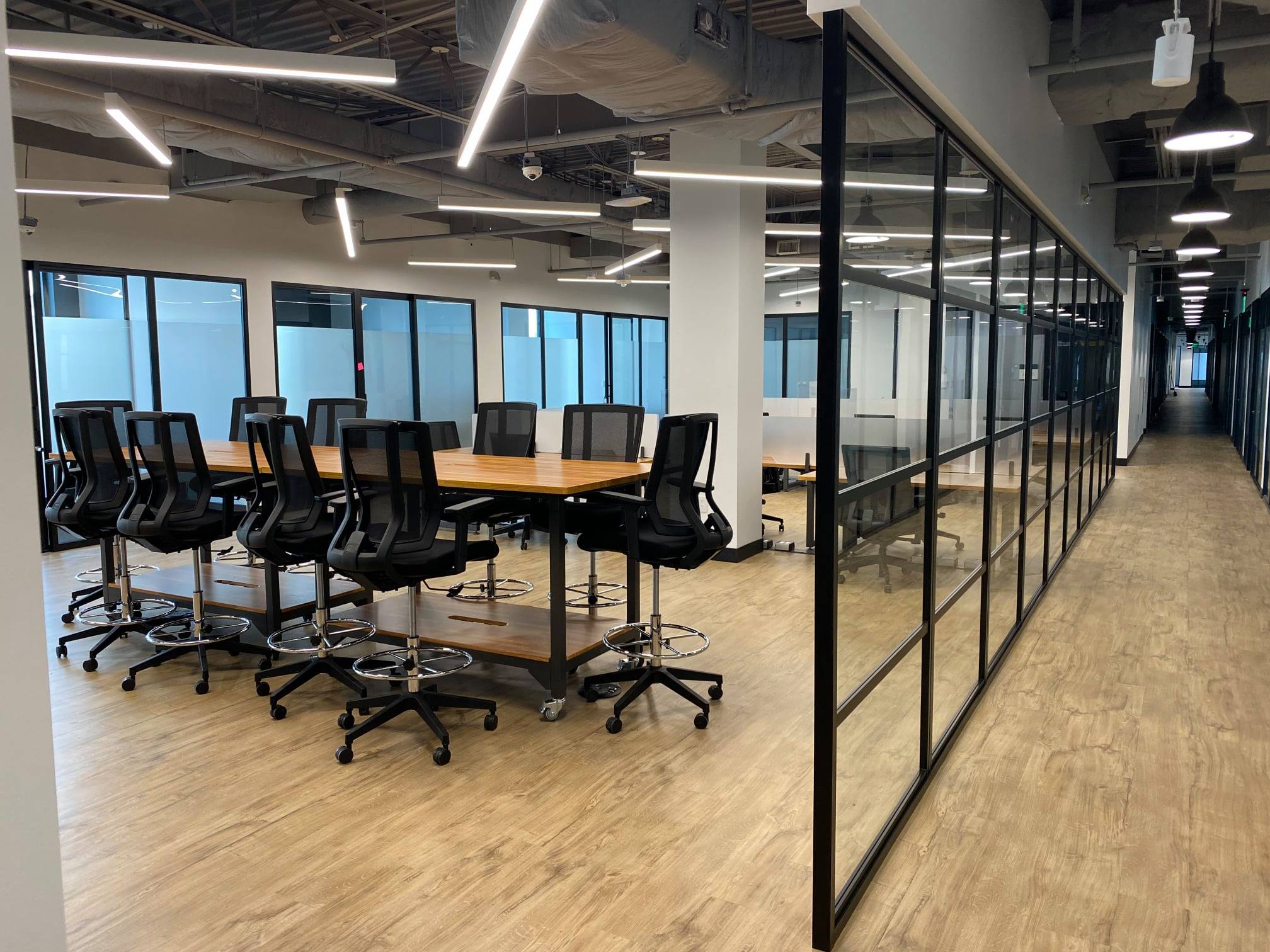 Venture X, the new shared office space facility at One Loudoun, has opened its doors for business and will be holding a grand opening in early November.
Venture X has taken over the entire third floor and part of the second floor of a new retail and office building at the busy lifestyle center in Ashburn. The concept offers private offices, dedicated and shared desks, event space, meeting rooms, a podcast booth and virtual offices.
Customers may be small businesses or home-based offices looking to move into a more professional setting. And in this post pandemic world, some large companies are setting up satellite offices rather than requiring everyone to come to a single, larger headquarters.
The Venture X grand opening is planned for November 9. Events include a ribbon cutting in the morning, a lunch for commercial brokers, complimentary professional headshots for attendees, a Happy Hour mixer and even a chance to spend part of the day working in one of the Venture X offices.
You can get more information about Venture X here and register for the grand opening events here.