A new winery is preparing to open in Loudoun County and the location will be a pleasant surprise to many residents of the eastern half of the county. It's called the Old Farm Winery at Hartland and it's just a five minute drive from Brambleton and only a short trip for folks in the Leesburg, Ashburn and South Riding areas.
Old Farm Winery is officially opening a week from Saturday, on November 6. We're told a soft opening will start sooner — on Wednesday, November 3. The new winery is located at 23583 Fleetwood Road. It's a nice amenity to the larger Hartland residential development going up in the same area.
According to the Old Farm team, the winery sits on one of the oldest farms in Loudoun County dating back to the 1700s. The historic farmhouse on the property as well as some other original buildings have been preserved and are being renovated. They will eventually open as private wedding and event spaces.
Thus far, the winery consists of a Tasting Barn, which has a tasting bar, heaters and televisions. The open air sides will eventually get garage doors to make it a more climate-controlled environment.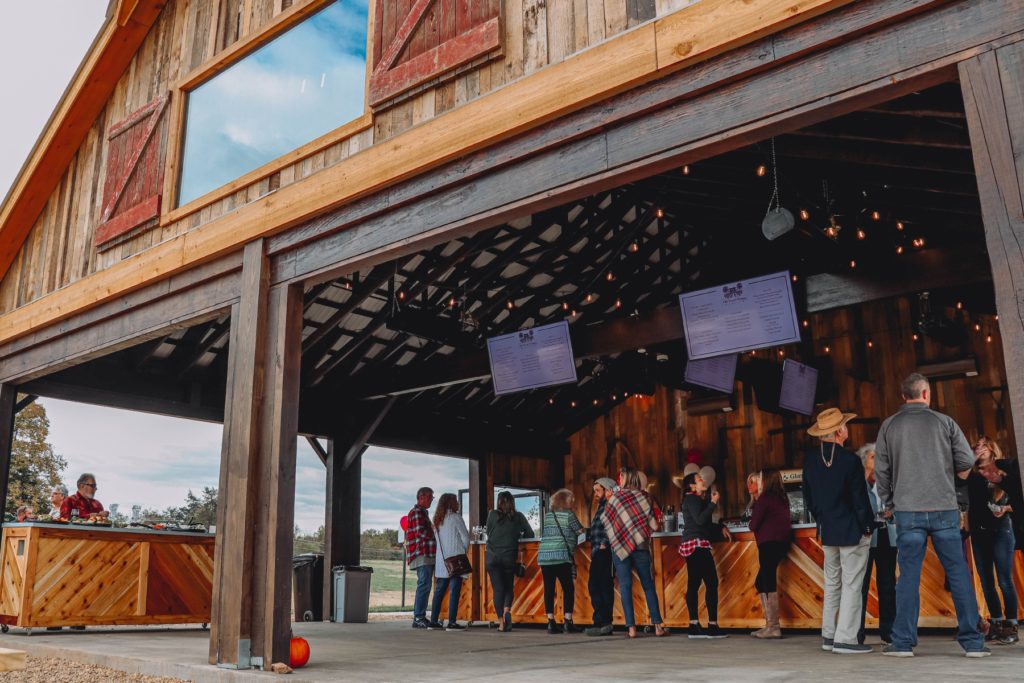 Around the Tasting Barn, there are several dozen picnic tables as well and some fire tables. They plan to get propane space heaters as well to keep guests warm during the upcoming winter months.
The initial line-up of wines at Old Farm include a white wine blend called Tally-Ho, a Rosé, a Chardonnay, a Cabernet Franc, a Meritage, a Meritage Reserve, and a Petit Verdot. According to the winery's website, there is also an Old Farm Hard Cider made with tart, fresh-pressed apples.
Grape vines have been planted on the property, and eventually once those grapes mature, they will be incorporated into future Old Farm wines. The Burn stopped out for a tasting event Thursday afternoon and we can vouch for the Tally-Ho, the lightly sweet but crisp and refreshing white blend.
They currently have a variety to cheeses available to buy as an accompaniment to the wine. Future plans call for food trucks to be onsite on weekends, as well as live music. And eventually, the plan to add a menu of hot dishes as well.
Old Farm Winery at Hartland is a sister property to The Winery at Bull Run, a well-established winery in Centreville. That's where the production facilities are and where Old Farm's wines are currently produced.