There's a new convenience store in the works for a busy Loudoun County shopping center, but you are unlikely to ever set foot inside. That's because it would be the area's first DashMart store — a tiny warehouse for DoorDash so they can deliver groceries and other mini-mart items to your door faster than ever.
DoorDash, the huge online food delivery service, started delivering from convenience stores in early 2020 — places like 7-Eleven, Walgreens and Wawa. Soon after, they launched the DashMart concept — their own branded digital convenience store.
Here's how they describe it: "DashMart is a new type of convenience store, offering both household essentials and local restaurant favorites to our customers' doorsteps. On DashMart, you'll find thousands of convenience, grocery, and restaurant items, from ice cream and chips, to cough medicine and dog food, to spice rubs and packaged desserts from the local restaurants you love on DoorDash. DashMart stores are owned, operated, and curated by DoorDash."
According to documents viewed by The Burn, the new DashMart is planned for a space currently occupied by Road Runner Sports at the Potomac Run Shopping Center. That's a storefront in between the PetSmart and the Five Guys Burgers.
If the project comes to fruition, the store will be filled with row upon row of shelves — like a miniature warehouse. Dashers — the folks who do the deliveries — will enter a small vestibule to pick up the items local folks have ordered and whisk them on their way.
No word yet on a timeline for the DashMart nor how widely they would distribute from their Sterling location.
One other important note — the proposed DoorDash DashMart is not related to the upcoming Dash In convenience store currently in the works for the South Riding/Stone Ridge area. As The Burn has reported, Dash In is a Maryland-based c-store chain with locations primarily in Maryland and Delaware. They've opened four so far in Virginia, according to the Dash In website.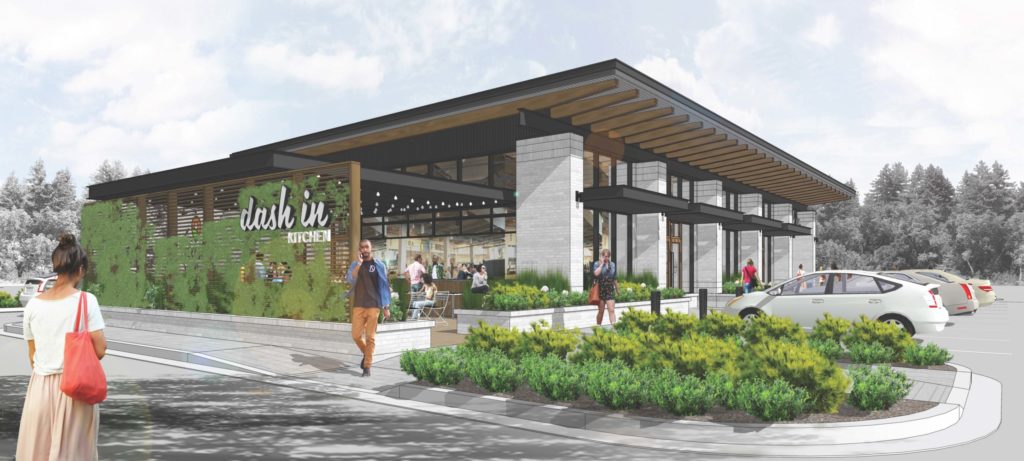 The first Dash In location in Loudoun County is supposed to be coming to Gateway Village Place at the intersection of Gum Spring Road and Tall Cedars Parkway.