October 29 is a special date here at The Burn. We launched our website five years ago today. What started out as a small Ashburn-focused site has grown to become one of the largest websites in Loudoun County, covering news from Ashburn to Purcellville, from Sterling to Leesburg, from Lansdowne to South Riding — and points beyond.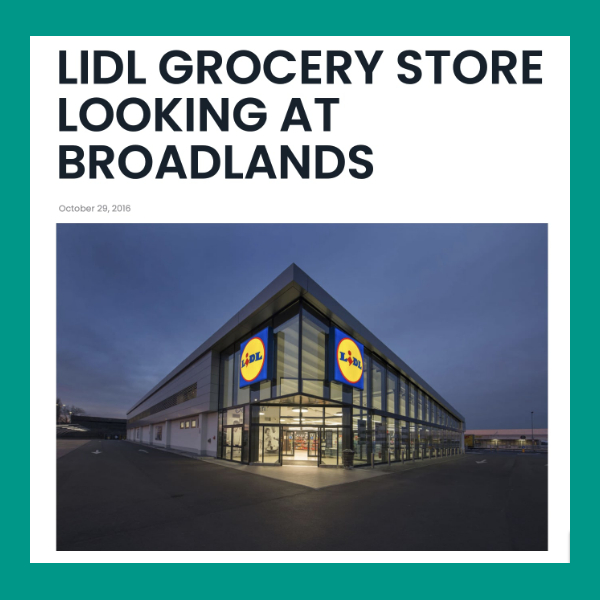 Our very first story on October 29, 2016 was when we broke the news that the new supermarket brand Lidl was looking at opening one of their first U.S. locations in Ashburn.
Other stories that first week included the upcoming opening of the new Famous Toastery restaurant, a sneak peek at the new Barnes & Noble under construction at One Loudoun, and the possibility of Royal Farms opening in the Broadlands.
We'll let you in on a little secret that very few people know. When we were brainstorming a name for our news site, we were considering something with the word "fox" — because everything is foxes in Loudoun County. Then a friend suggested The Burn — short for Ashburn, as in "What's happening in The Burn?" And that was that. (Thanks for the name, Dave.)
Our graphic designer had already started working on a logo featuring a fox. When we switched gears to The Burn, he took the tail off the fox, turned it on its side and made it into the familiar "flame" of The Burn logo. Take another look at it and you'll see the fox tail. Now, you'll never look at our logo the same again.
We had considered having a party or celebration of some sort for our fifth anniversary, but this isn't the best time for an event like that. So instead, we've made five donations — one for each year — to five Loudoun County charities and non-profits.
And we want to say a huge thank you to the nearly 200,000 readers — nearly half the population of Loudoun County — who read The Burn each month, as well as the many advertisers who have supported us along the way. Thank you — five times over.