Burning Question: Do you have a list of new restaurants and retail that will be going in at Compass Creek in Leesburg? I see a lot of businesses being built, but only know what a couple are. — Denise R.
Thanks for your question, Denise. We've reported on everything we know so far, but we understand that sometimes it's helpful to have it all compiled in one spot.
Compass Creek is the new retail development going up between Highway 267 and the Leesburg Airport. The big anchor businesses include the town's new Walmart store, the At Home interior decor store, and the Ion International Training Center, a huge ice skating facility.
Here's a full list of what has been publicly announced for Compass Creek — open or coming soon:
Walmart
At Home
Ion International Training Center
Heartland Dental
Popeyes
Starbucks
Chipotle
Bruster's Real Ice Cream
Buffalo Wing Factory
It's been almost two years since the Buffalo Wing Factory was announced, but we confirmed with the local restaurant brand that their plans for the new Leesburg store are still in place. They have just been waiting for the buildings to be built.
The work at Compass Creek, like most everywhere, slowed down during the height of the pandemic. But construction revved back up earlier this year and new buildings are going up quickly now.
A gas station and convenience store are also under construction. And the original vision for the development included a hotel, but there are no details about that yet.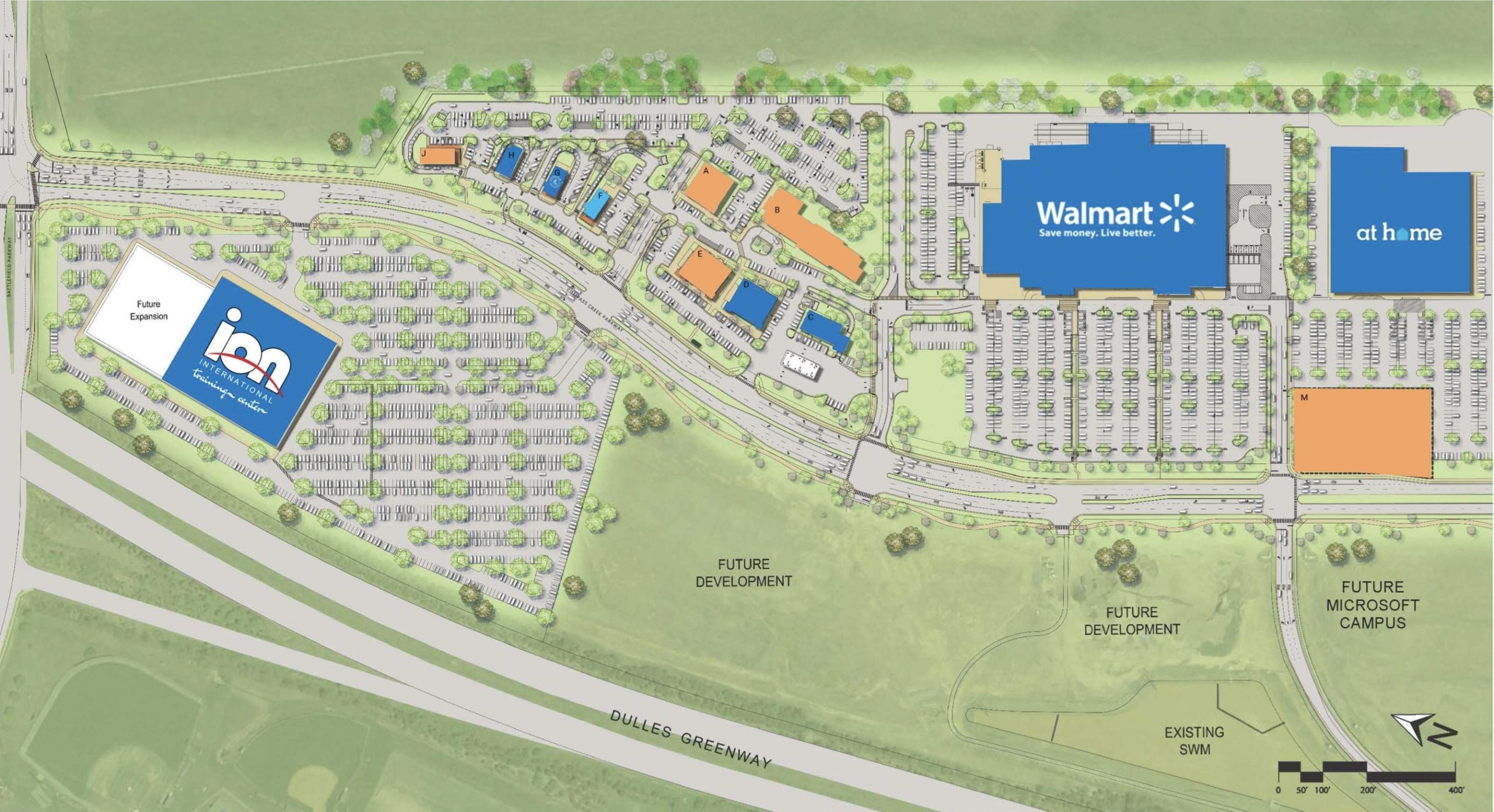 Besides the above named businesses, we believe there are still a number of other retail spaces available, including a freestanding building with a drive-thru and an in-line space in one of the multi-tenant buildings. No word yet on what retailers or restaurants might eventually go into those.
That's the latest info on Compass Creek, Denise. If you're so inclined, you can see our previous extensive coverage of the development here. And there's still likely lots of news to come as construction wraps up, new tenants move in and future tenants sign on. So stay tuned.
If you've got a Burning Question for The Burn about something you've spotted in the area related to roads, restaurants, retail or other things we cover, send it to  and we'll see if we can get you an answer.