A new Peruvian chicken and burger restaurant is opening Friday in South Riding — taking over the spot of a previous rotisserie chicken and burger restaurant. The new restaurant is called Pollo Xpress.
The owners of Pollo Xpress say they plan to open tomorrow, Friday, November 5 in the South Riding Town Center shopping plaza.
That's the center at South Riding Boulevard and Tall Cedars Parkway with the new Sweet Frog froyo shop, a Starbucks and the South Riding Inn. It also where the vacant Food Lion supermarket sits awaiting a new tenant.
Pollo Xpress is taking over the spot that for many years was Backyard Rotisserie Chicken.
The owners of Backyard decided to retire and closed their doors several weeks ago. However, they announced that the restaurant would reopen under new ownership and a new name.
The menu at Pollo Xpress is very similar to the previous restaurant's menu — rotisserie chicken and burgers are the mainstays, but there are also many other sandwiches, wings, salads, and sides, including yuca, plantains and southwestern eggrolls (pictured at top).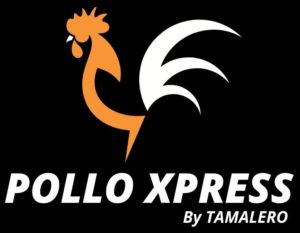 The menu also features French fries served several different ways, including garlic Parmesan fries, cheese fries and Twister fries.