Kids in Loudoun County will have a new splash pad to cool off in next summer, thanks to a large water play area currently being installed at the Hanson Regional Park.
That's part of the latest progress report from the huge park project under construction along Evergreen Mills Road, just to the southwest of the Brambleton neighborhood in Ashburn.
Local residents may also notice strange lights coming from the park. That's because this month, they will testing the overhead lights at the park's 17 athletic fields, turning them up and down, on and off.
As regular readers of The Burn know, the 257-acre park is the latest regional park for Loudoun County and will feature some brand new amenities not seen at other parks in the area.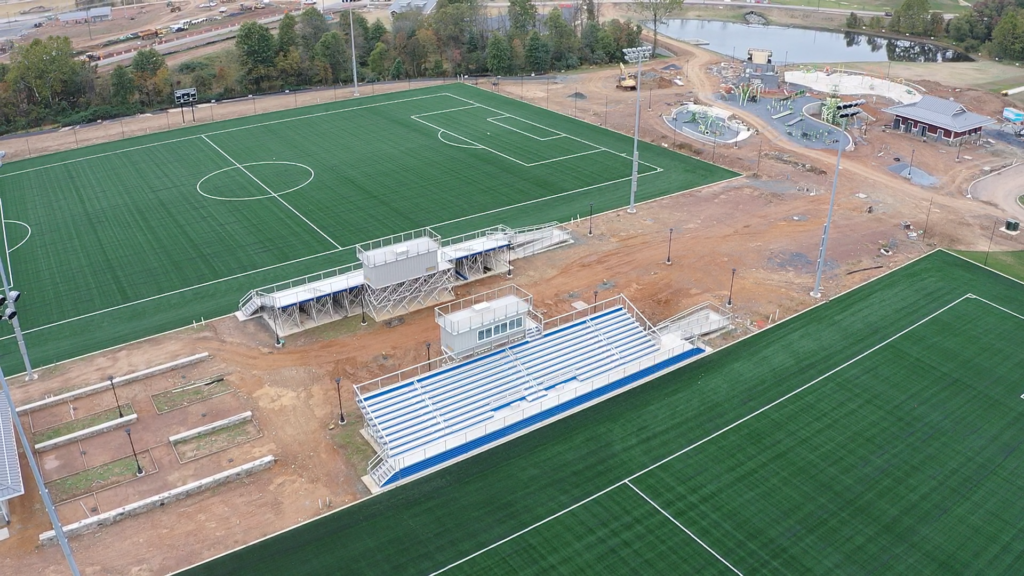 The rundown includes: