A welcome sign of progress for a new restaurant coming to Loudoun Station in Ashburn. We're talking about the much-anticipated BB.Q Chicken. The sign for the restaurant was mounted over the facade this week.
Earlier this month, we wrote about how some area residents were worried that the project was in peril after "coming soon" posters in the windows had disappeared. But fear not — as we reported — things are moving forward.
A peek in the window shows that progress is being made inside as well. The space, which was previously home to the Basil Leaf Grill, has a new bar with bar height chairs where the Basil Leaf counter used to be. New wall decor has been hung as well.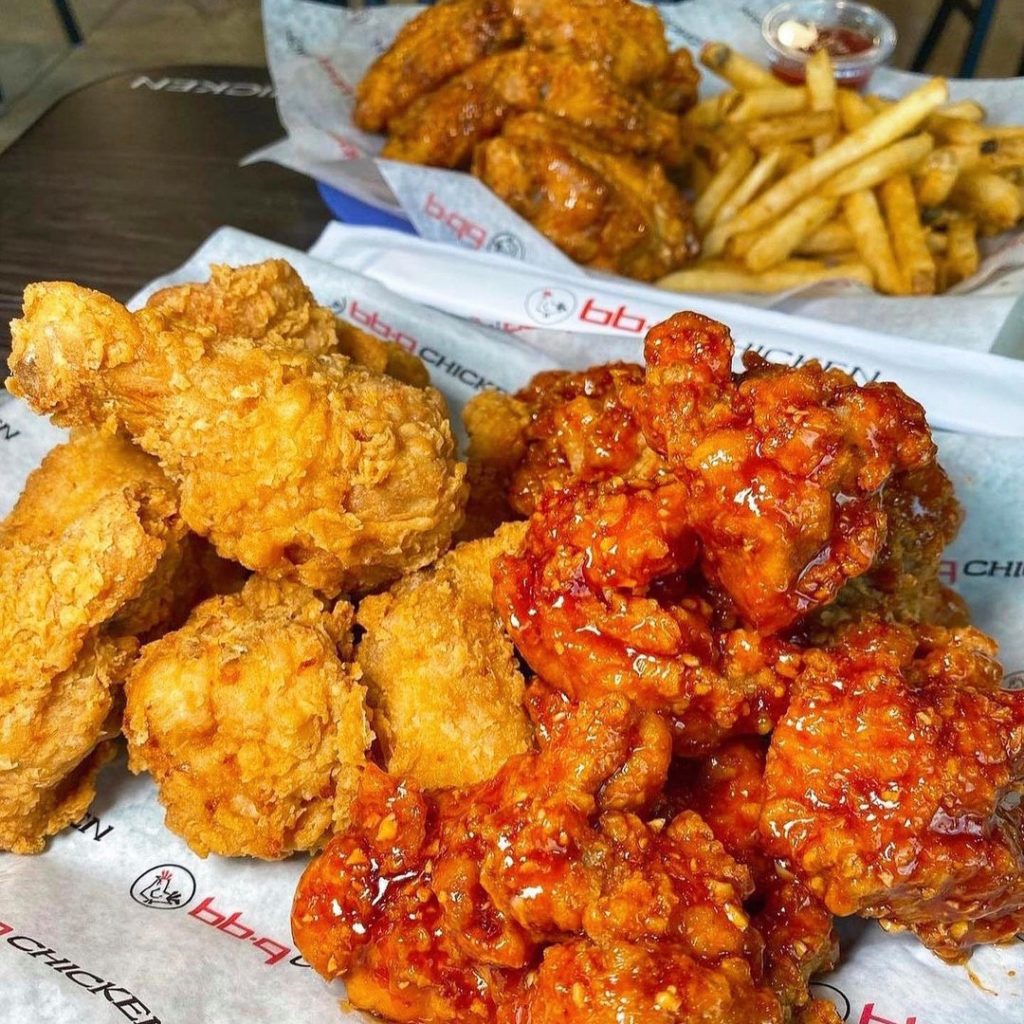 The Loudoun Station location will be the first for BB.Q Chicken in the county. The brand — known for its Korean-style fried chicken topped with a variety of unique sauces — has stores open or in the works in 19 states. There are three here in Northern Virginia, including one in Reston.
We've sent messages to BB.Q Chicken headquarters as well as to the landlord to see if there is an update on a date for when the restaurant will open.