Krispy Krunchy Chicken, a national fried chicken brand, is getting ready to launch a new location in Loudoun County. It's coming to the Brambleton Town Center in Ashburn.
The new store will be part of the existing BurgerIM restaurant at the center — basically two different restaurant concepts under one roof. And the new fried chicken offerings will also be available via delivery services such as DoorDash, Grubhub and Uber Eats.
BurgerIM opened back in February 2019, featuring burgers as well as chicken sandwiches, buffalo wings, onions rings and more. Now, Krispy Krunchy Chicken will be officially joining the line-up next month.
For those unfamiliar, Krispy Krunchy Chicken is a brand with more than 2,500 locations around the United States and overseas. However, unlike a KFC or a Popeyes, Krispy Krunchy is usually found inside gas stations and convenience stores.
It's a common franchise model. Convenience stores — once they are up and running — often max out on how much revenue they can make each month. So along come companies like Krispy Krunchy that team up with c-store owners and provide them with the equipment and supplies to offer new food products. It's an additional revenue stream for the business owner.
Krispy Krunchy Chicken is one example. Others you may have encountered include Hunt Brothers Pizza and Champs Chicken.
Last we checked, Krispy Krunchy is available at two places in Loudoun County — the Liberty gas station on Highway 50 in the South Riding/Chantilly area, and at the Gas Mart on Highway 15 north of Leesburg as you head towards Point of Rocks.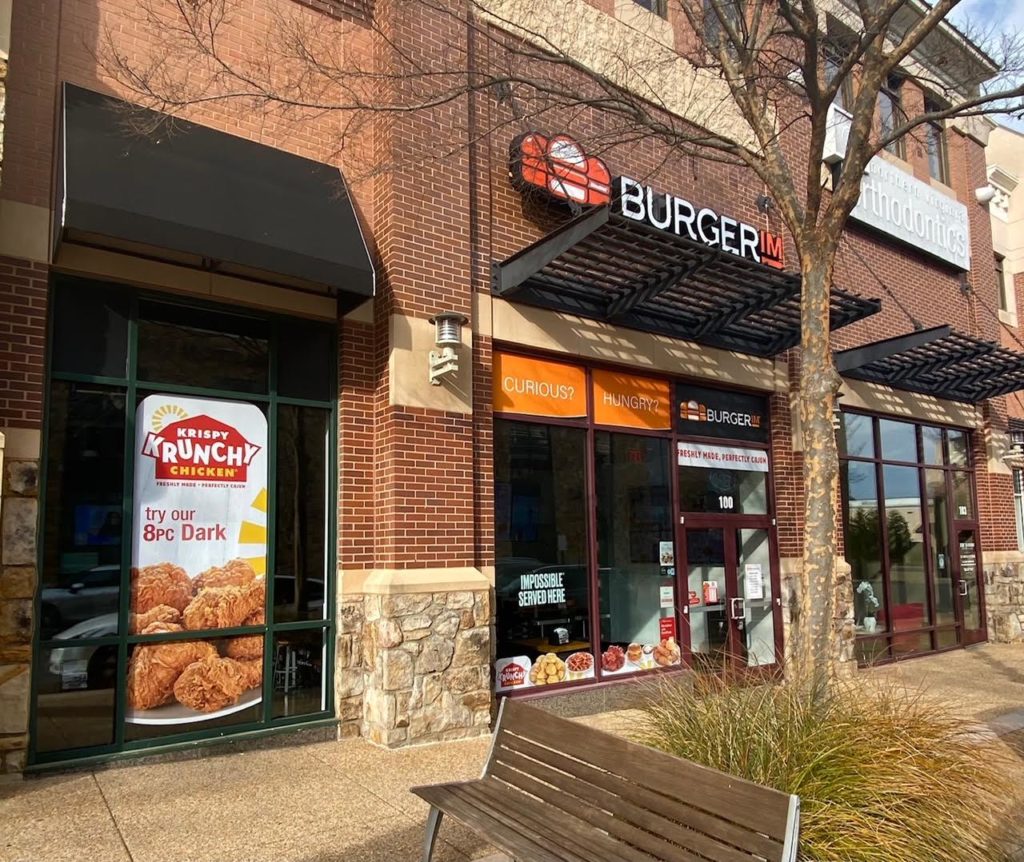 Currently, the team at BurgerIM are getting the Krispy Krunchy supples in place and learning how to operate the new equipment and make the chicken.
Chicken may be available sporadically this month, but the official grand opening of Krispy Krunchy in Ashburn is scheduled for January 14.