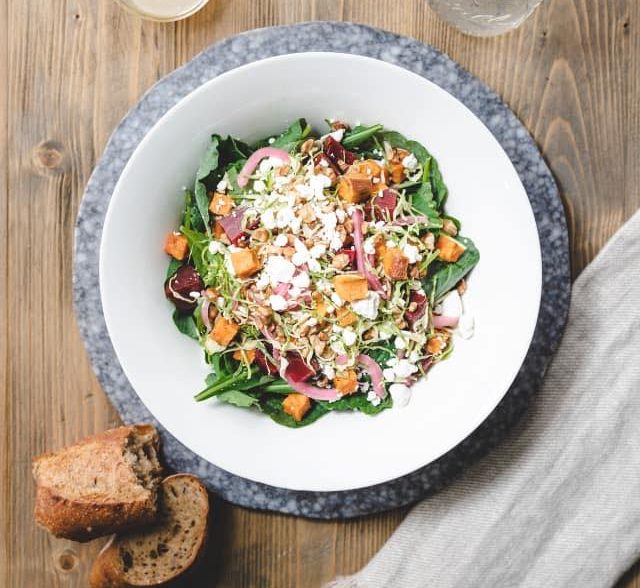 A long-awaited new soup and salad restaurant has officially opened its doors in Leesburg. The soft opening starts today — Wednesday, December 15 — at Lettuce Be Loco, a salad-centric eatery downtown.
As The Burn has been reporting, Lettuce Be Loco has moved into a retail spot at 208 Church Street SE. The space features several rooms, including a dining room, as well as an ordering counter where customers can watch as their salads are made by the LBL team.
The menu at Lettuce Be Loco includes curated salads such as the LoCo Cobb and the Greek-inspired Opa Salad. Guests can also create their own salad by choosing from a variety of greens, toppings and dressings. There will also be special seasonal salads that change throughout the year.
The menu also features warm grain bowls — including a Pumpkin Seed Bowl and a Tahini Bowl — as well a several different fresh soups. You can see the current LBL menu here.
As with most restaurants, the soft opening period is a time for new businesses and new employees to get their feet wet, learn the ropes and make sure everything is working smoothly. Lettuce Be Loco is currently hiring additional team members. A grand opening will likely be scheduled down the line.