An Ashburn Village woman has made national headlines for a series of heartwarming holiday photos she captured right in her own yard. Donna Eberle set up cameras and a small Christmas tree display and then waited. Sure enough, some denizens of the night (and the day) showed up to celebrate.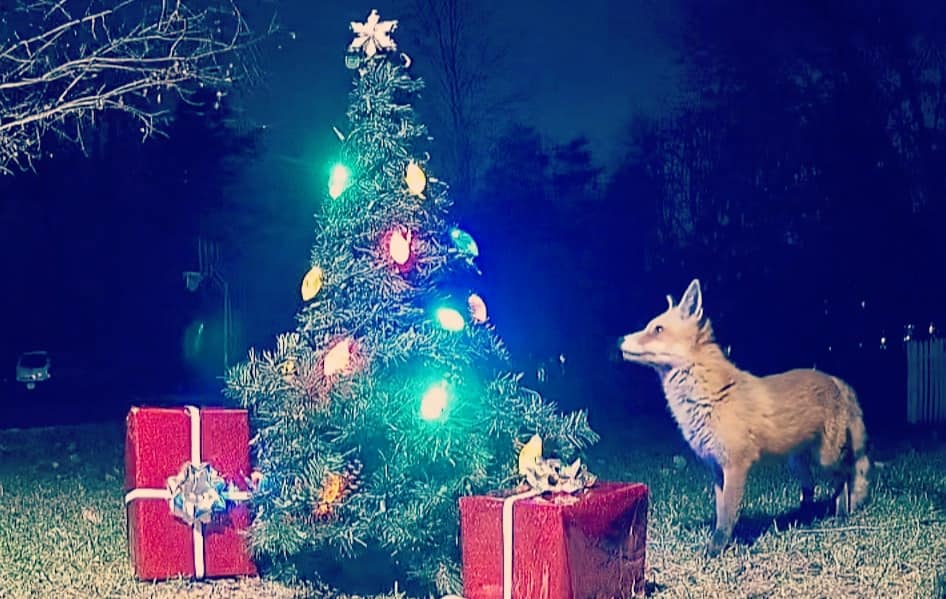 Among the visitors — a fox, a possum, a bluejay, some deer and some mischievous raccoons, who knocked the tree over.
Eberle's photos got picked up by local Washington DC news stations, which then shared it with other news outlets around the country. It seems newscasters just can't resist cute animals and holidays displays.
Eberle is not new to readers of The Burn. Last February, we shared a photo she captured of a fox in her yard and it's been on our Facebook page ever since.
Eberle says the holiday display was a last minute idea — something she just cooked up for her own amusement. She wasn't expecting the photos to go viral.
"The response has been insane," she told The Burn.
The critters in Eberle's yard now have their own Facebook, Instagram and Twitter pages where more photos are posted, as well as videos of the animals. And she says she's working on a New Year's Eve photo op idea next.