Cook Out, a popular North Carolina-based fast food chain, has finally made its way to northern Virginia, and closer to the Northern Virginia/DC market, with the opening of its new location in Winchester. That's roughly 45 minutes west of Leesburg.
The Burn was the first media outlet to break the news that Cook Out was entering the Northern Virginia market. This past May, we reported that the brand was working on its first location in the DC area with a spot in Manassas Park, roughly 30 minutes south of Ashburn. (There's also a Cook Out in Fredericksburg, which may or may not be considered Northern Virginia, depending on your definition of the area.)
The new Winchester location opened this week. For any uber-fans locally who are interested in making a road trip, the address is 1551 South Pleasant Valley Road.
Cook Out is known for its hamburgers, cheeseburgers, hot dogs, chicken sandwiches as well as barbecue and other items. You can see the Cook Out menu here.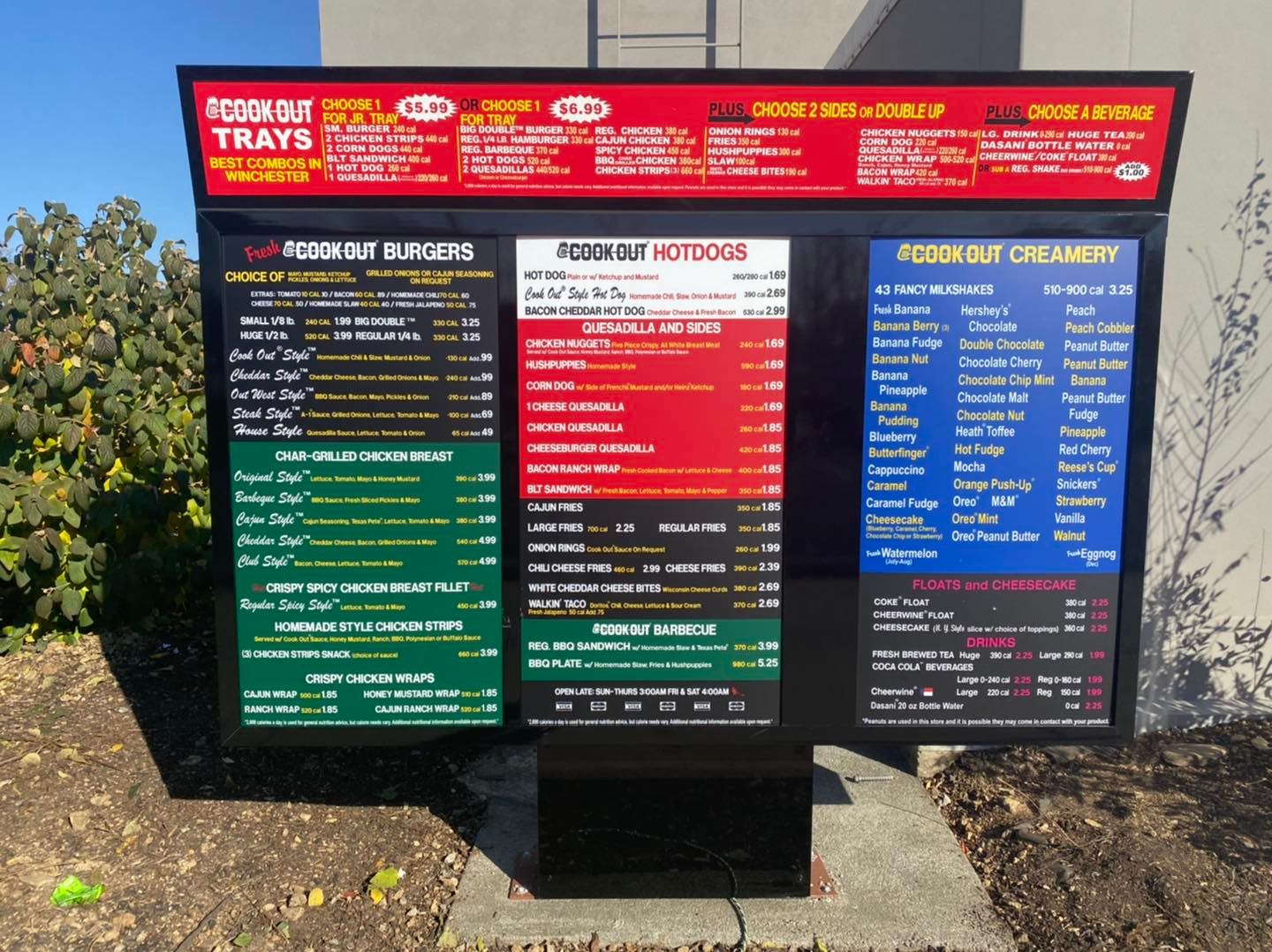 Like a number of other southern brands such as Krispy Kreme, Zaxby's and Raising Canes, Cook Out engenders a strong loyalty from many diners.
There's no official word on when the Manassas Park location will open. It's still in the "coming soon" category.
Meanwhile, no other future Cook Out locations in Northern Virginia have been announced, but we do know the brand has been exploring the area, including Loudoun County. That info came from a local landlord who has spoken with Cook Out reps.