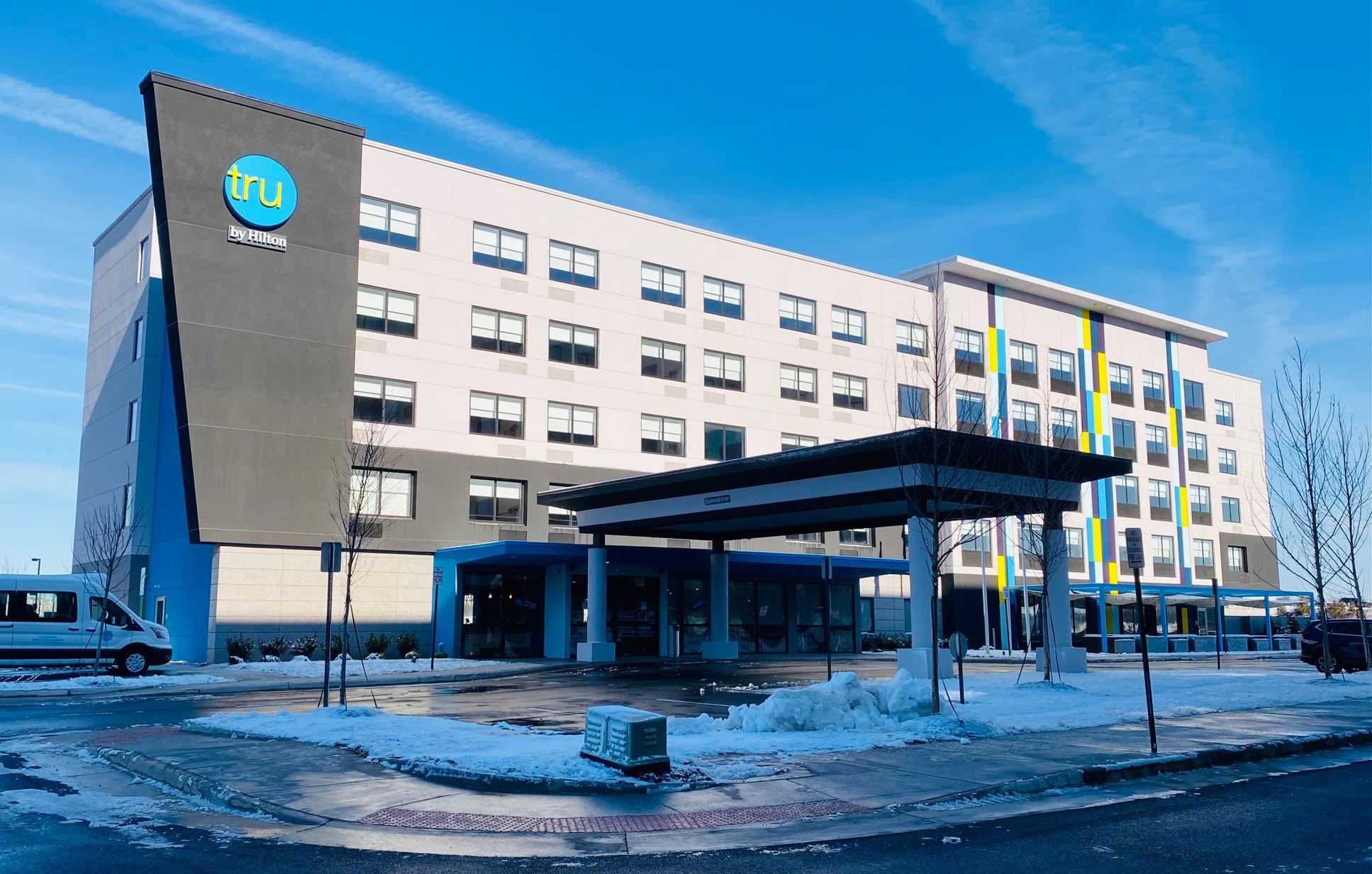 Loudoun County's newest hotel has officially opened for business. The Tru by Hilton is at One Loudoun, part of several blocks of new construction that have been happening over the past year or two.
The Tru by Hilton brand is for all ages, but has reportedly been designed with the Millennial generation in mind. This includes modern design and public gathering places.
The brand also features more affordable rates when compared to some higher-end Hilton brands.
The hotel at One Loudoun features a long breakfast bar, quick grab food and necessities surrounding the customer service desk, a pool table, a large-screen television and plenty of high-top and low-top seating around the lobby.
The Tru formally opened Monday in the middle of the snowstorm. When The Burn stopped by Tuesday morning, we were told they had two guests their first night in operation.