Loudoun County's latest Tropical Smoothie Cafe locations has opened for business in Ashburn. It's in the Brambleton Corner Plaza development at Northstar Boulevard and Evergreen Mills Road.
The new store is reportedly the only Tropical Smoothie Cafe location in Northern Virginia with a drive-thru lane. The one caveat — the drive-thru lane isn't open yet. A team member said it should be ready to go sometime in February.
The brand is known for a lot more than just smoothies. It has a full sandwich menu including a Chicken Bacon Ranch Flatbread, a Hummus Veggie Wrap, and a new Caprese Grilled Cheese. There are also quesadillas, salads, and even breakfast items.
Right now, due to the pandemic, the store is carry out and delivery only. You can order via the TSC website or from delivery services such as DoorDash and Grubhub. There are tables and a nice sized dining room in the store, but that section is closed for the time being.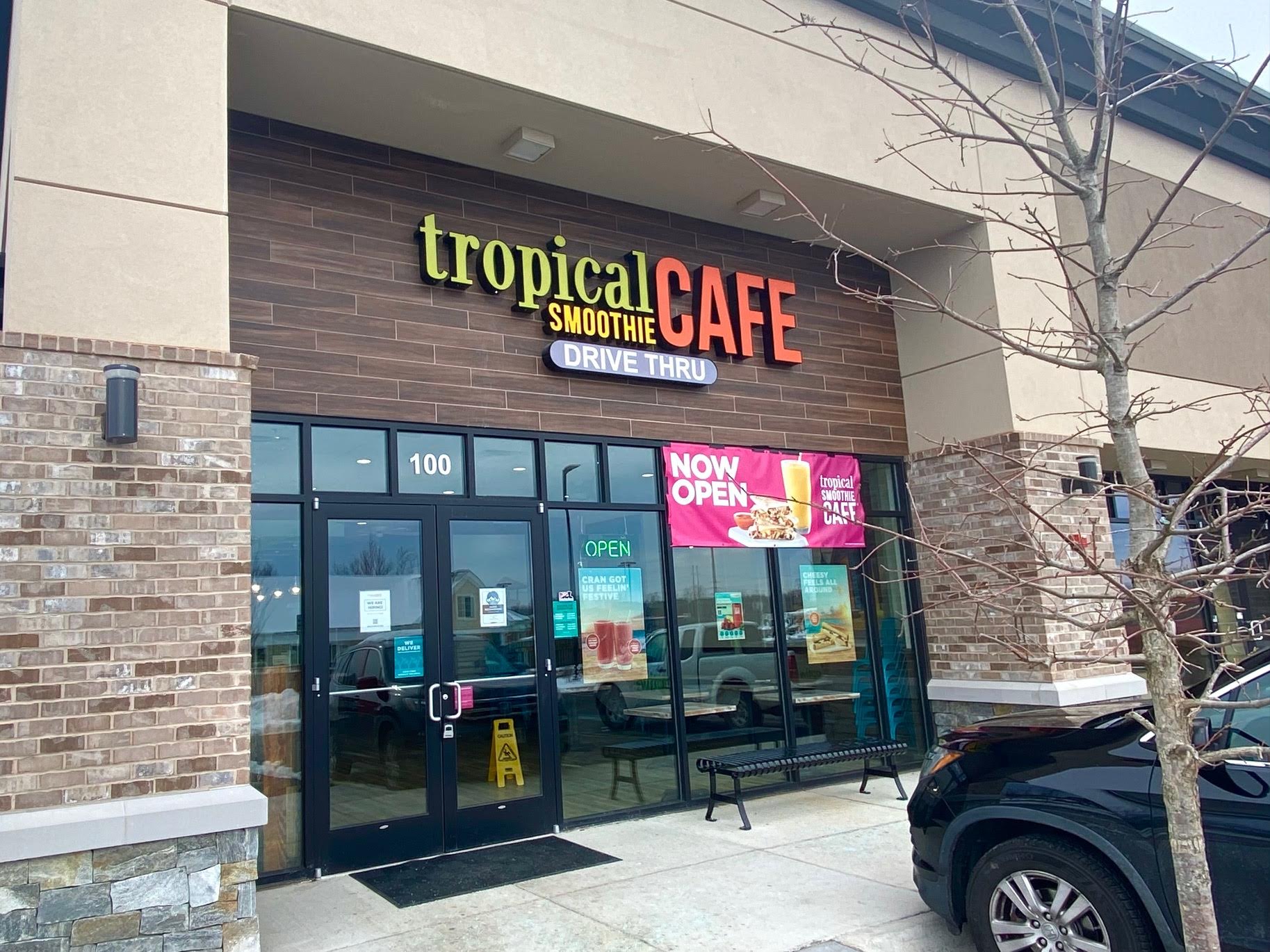 The Brambleton Corner Plaza is an interesting development. It's currently home to the Tropical Smoothie, a CVS drugstore, a preschool, and a Filling Co. Gas & Grub convenience store and gas station. Future plans call for the possible additions of a fast-food restaurant and auto service shop.
But it's also been built at what is — in part — a dead-end road. Northstar Boulevard stops right there next to the gas station. Plans to connect Northstar south to Highway 50 are underway, and when it goes through, traffic will likely increase significantly. But that project isn't supposed to be complete until the end of 2024.