The recent opening of a Cook Out fast-food restaurant in Winchester begged the question — what is the status of the Cook Out location coming to Manassas — the first outlet for the brand in Northern Virginia proper.
It's an important question for the legions of loyal fans who swear by Cook Out and its burgers, shakes, fries and other menu items.
Both the Winchester location and the Manassas location at 8502 Centreville Road were announced around the same time last May. (The Burn was the first media outlet to break the news.) Both were going into buildings that used to be Roy Rogers restaurants, another fast-food chain. So why hasn't the Manassas one — which is only 30 minute drive from the Ashburn area — opened yet?
The answer appears to lie in the age of the buildings. The former Roy Rogers in Winchester was a relatively new building, built in 2015 when the location first opened. With its modern design, it was easy for Cook Out to retro-fit it for their purposes.
Meanwhile, the Roy Rogers on Centreville Road in Manassas was a much older building. It appears to have previously been a Hardee's fast-food restaurant and was likely several decades old. To this end, the folks opening the new Cook Out apparently decided to raze the previous building and build a new one from scratch.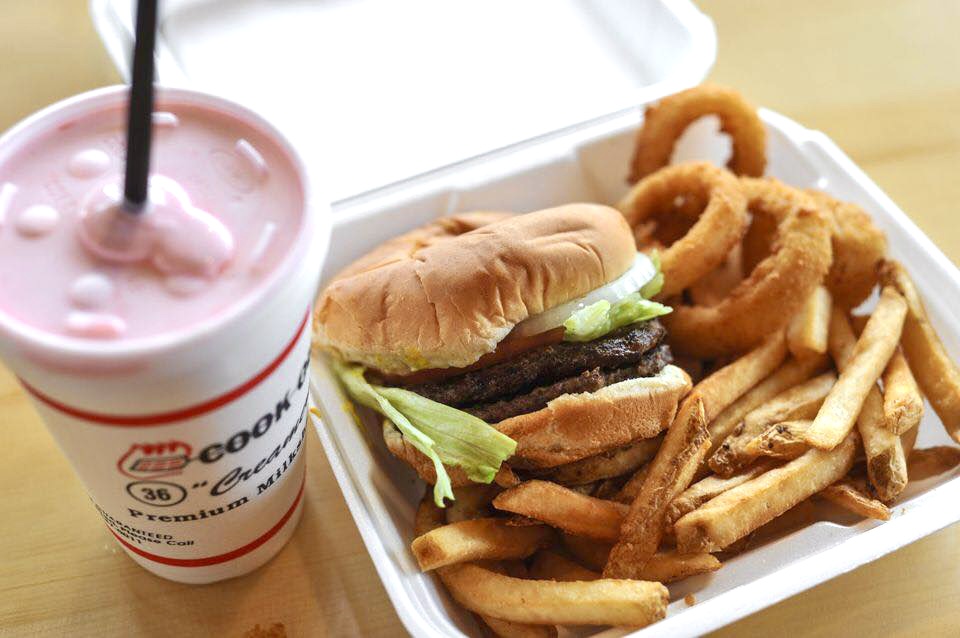 As you can see in the photo at the top, the new building is coming along — the framing and walls are up — but there is still a good distance to go before opening day. We've got messages in to the Cook Out corporate office for more details about when they hope to open the Manassas location.
Besides the Cook Out in Winchester, there is also a location in Fredericksburg, which some people consider Northern Virginia as well. But when the Manassas store opens, it will be the closest one to eastern Loudoun County.
(Image at top: Cook Out)