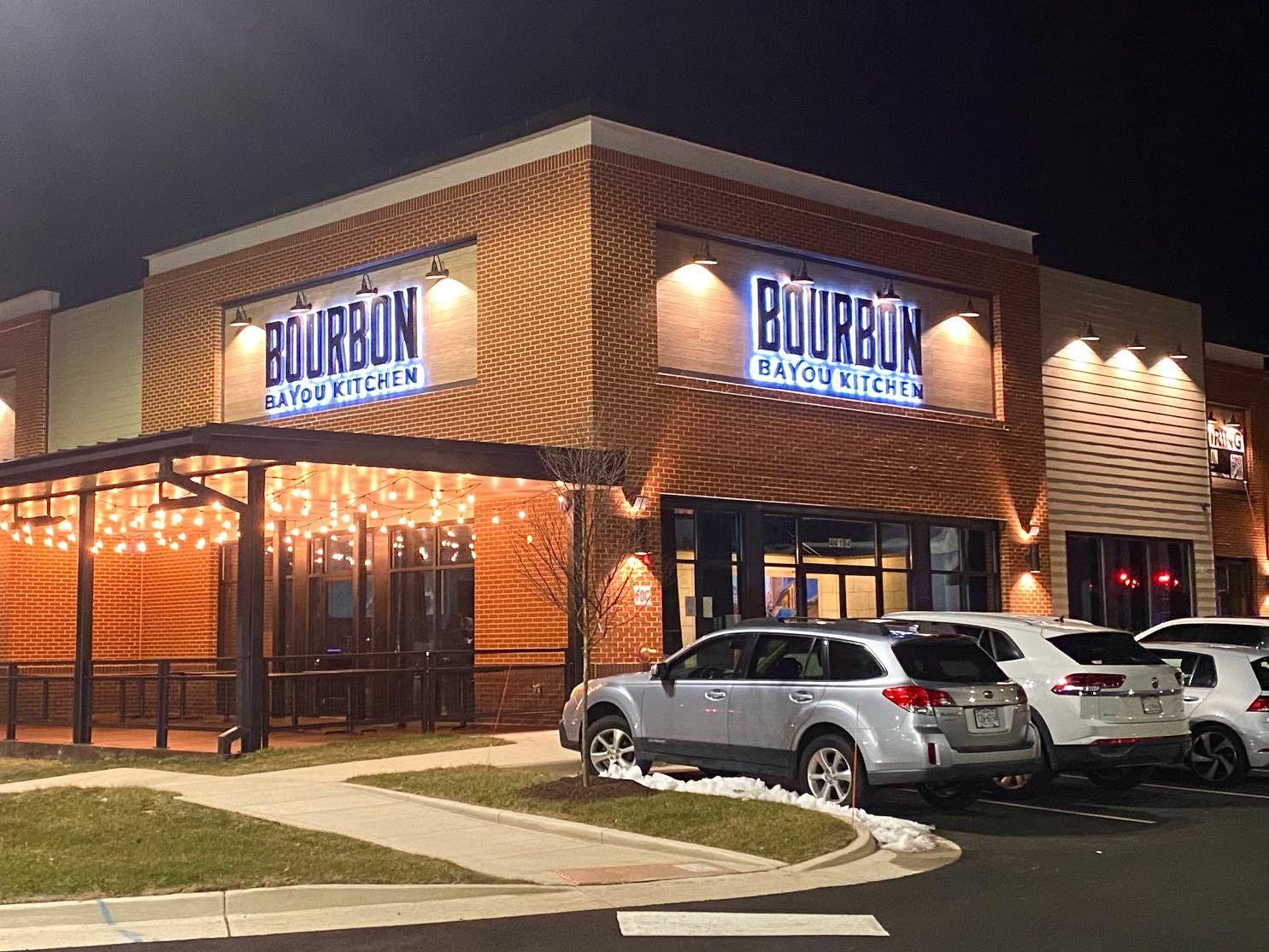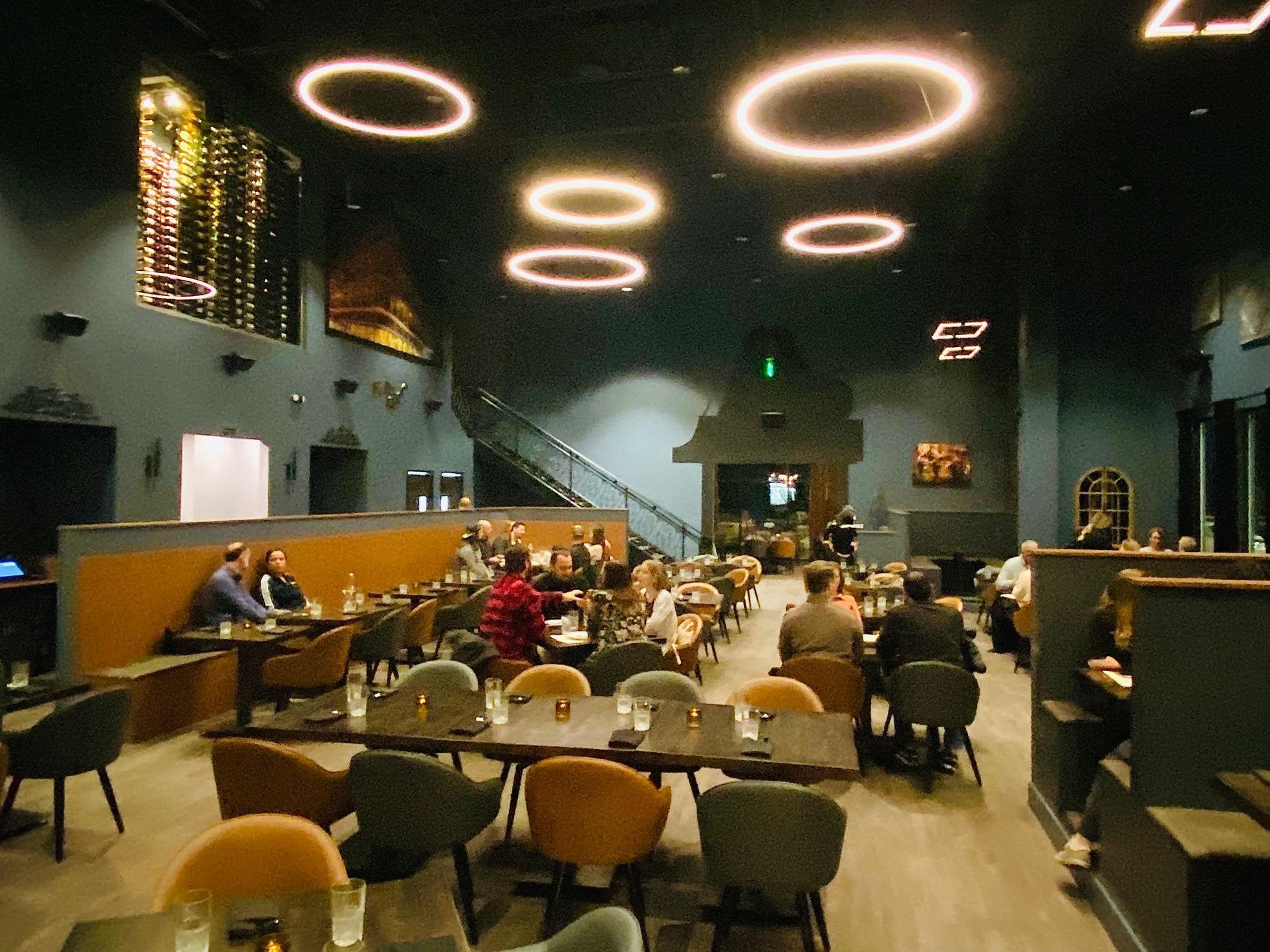 Bourbon Bayou Kitchen, the new Louisiana-inspired restaurant in Ashburn, has officially opened its doors for business. They're holding a soft opening this week as the BBK team ramps up.
The new restaurant is located in the Ashbrook Marketplace shopping center. That's near the corner of Russell Branch Parkway and Ashburn Village Boulevard, just south of Route 7.
The Burn was there opening night Monday evening and got to try several of the restaurant's signature Cajun-themed dishes.
We ordered the Boudin Balls — Cajun pork and rice sausage balls, rolled in crispy panko breadcrumbs and served with a pepper jelly. We had the Shrimp & Grits and the Jambalaya. And for dessert, we tried the Nana's Puddin'. Served in a little square metal dish, the French vanilla pudding is filled with sliced bananas and served between layers of cookie crumbs. Everything was delicious.
In these first few days, a slightly shortened menu is being offered — about 70 percent of the full menu. Managers say this will allow the staff to perfect the preparation and service of these items and then more will be added.
You also may see some dishes featuring something called the Holy Trinity. This is a combination of onions, green bell peppers and celery and appears often in Creole and Cajun cooking. You can see the full Bourbon Bayou Kitchen menu here.
The 5,200+ s.f. building features a bar, a large dining room with a high ceiling, and then a smaller, more intimate dining room adjacent.
The management at Bourbon Bayou is also using a reservation system to smartly limit the number of tables sat at any one time. This allows diners to be spaced out and lets the waitstaff focus on service instead of sheer numbers. The soft opening is scheduled to continue for another week with the official full opening taking place on February 1.