Big news at One Loudoun as confirmation comes that Sephora will be opening a large store in the popular lifestyle center in Ashburn. The international personal care and beauty products retailer is the first tenant announced for a new block of retail spaces that was recently built.
Sephora will go into a corner spot, across the street from the The Yard Milkshake Bar and kitty corner from the Okada Japanese restaurant. This is on the ground floor of a new building which will have retail below the Vyne apartments upstairs.
The space the brand is taking is roughly 5,000 s.f. and they will build a custom facade matching the Sephora brand on the exterior.
The new building as well as a second new building across the street represent the latest retail spaces to become available at One Loudoun. Additional retailers as well as restaurants are expected to fill the remaining first floor spaces.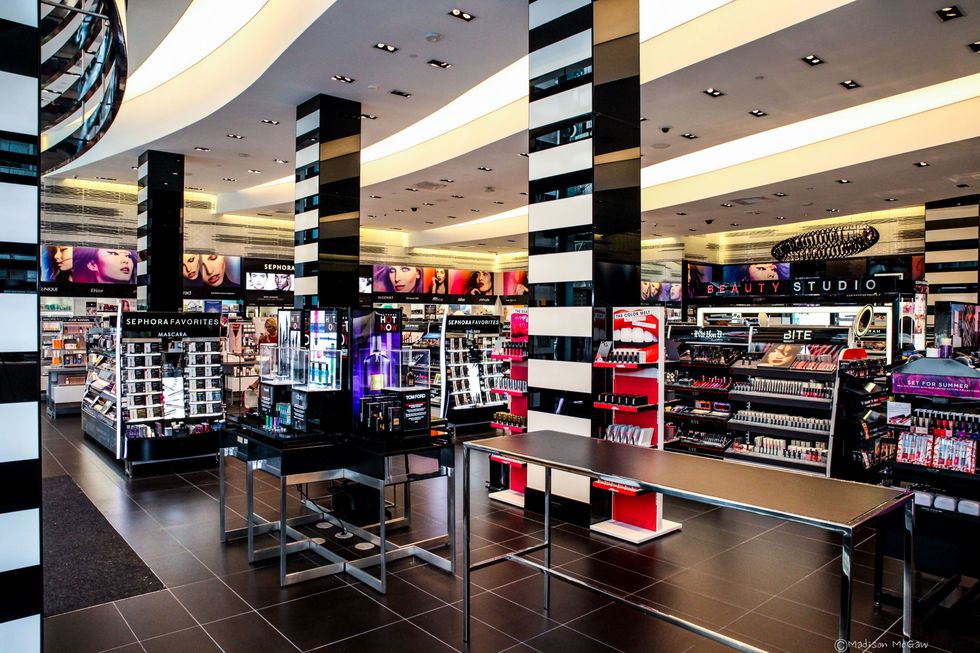 One Loudoun is known for its many restaurants, and area residents have long wanted additional shopping opportunities there as well. Sephora could mark the start of some larger, national retailers entering the center.
No firm date on when the new Sephora store will open. We're told hopefully sometime this summer.