A specially trained fire and rescue dog has officially retired from duty in Loudoun County. Her name is Dolley and she has had a long and successful career — including appearing a children's book from National Geographic.
Dolley — a Labrador Retriever — served with Loudoun Fire & Rescue for more than seven years, starting back in 2014.
Her specialty was accelerant detection — determining if accelerants were present at the scene of a blaze.
During her time on the force, Dolley worked 126 fire scenes with her handler, Capt. Bud Herndon.
She was also deployed on two National Response Team callouts, and assisted many other agencies around the region.
Perhaps her most famous moment came when she was featured in the Nat Geo book, "Doggy Defenders: Dolley the Fire Dog." It's been sold around the world and helps educate children about fire safety.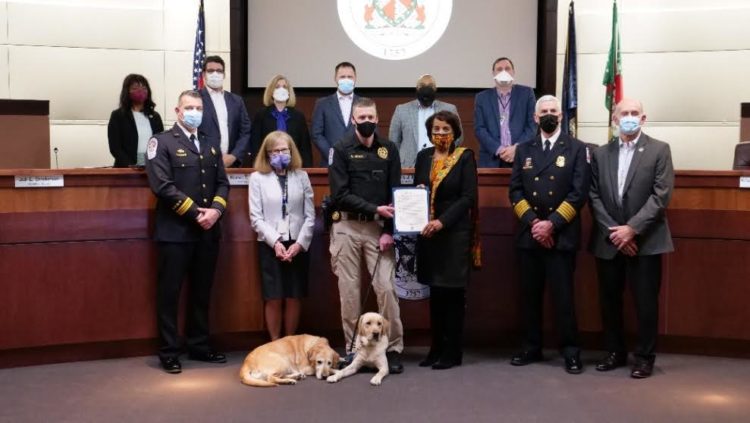 Dolley was honored for her service with a proclamation at Tuesday's Loudoun County Board of Supervisors meeting. And her replacement on the force was also recognized and welcomed. Her name is Bali and she's also a yellow Labrador Retriever.
Dolley will enjoy her well-earned retirement and continue to live with Capt. Herndon and his family.