At a time when the car wash industry in Loudoun County is undergoing major changes, The Burn has learned that a local family famous for their former car wash in Leesburg is working on a new location.
The Magazzine family operated the popular Leesburg Station Auto Wash for 17 years. That car wash was located on Catoctin Circle SE and was recently sold to the growing Flagship Carwash brand.
Now, according to documents filed with Loudoun County, the Magazzines are working on a new car wash location in Sterling. Specifically, they are hoping to bring it to the Guilford Station development just off State Road 28.
Guilford Station is the new retail center at the intersection of Church Road and Atlantic Boulevard. Current tenants include a  7-Eleven gas station and convenience store, as well as an Enterprise Rent-A-Car lot.
Future tenants in the works for Guilford Station include The Human Bean, a drive-thru coffee shop as well as an unnamed drive-thru fast food restaurant. Now, it looks like a car wash from the Magazzine family could go there too. The developer is asking the county to grant a special exception approval to allow the car wash to be built there.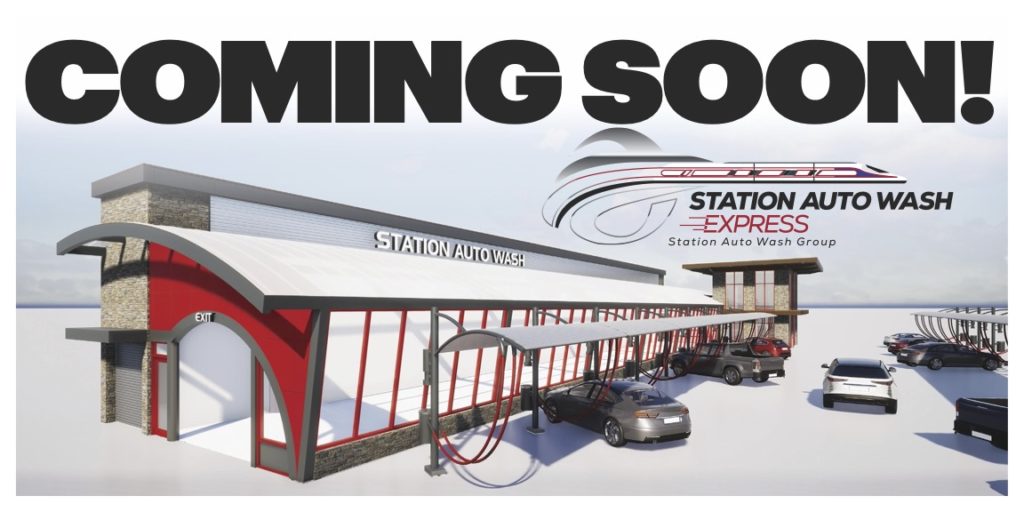 At the time the Magazzines sold their Leesburg Station location, they also announced that they were bringing a new concept — what they are calling a Station Auto Wash Express car wash — to Prince William County. From the filings, it appears that this may be the same type of car wash they hope to bring to the Guilford Station location as well.
As regular readers know — there is a lot going on with local car washes. Flagship Carwash is preparing to open its new 65,000 s.f. indoor car wash this weekend across the street from One Loudoun. It will reportedly be the largest indoor car wash in the nation.
Meanwhile, Flagship has bought numerous other Loudoun County car washes and is transitioning them to the Flagship brand. This includes the Purcellville Auto Wash, the Leesburg Station Auto Wash, the Ashburn Car Wash, the Dr. Car Wash in Ashburn, and the Dulles 28 Auto Wash.
Flagship is also planning to build a new car wash at Oaklawn, kitty corner from the Chick-fil-A on Battlefield Parkway SE in Leesburg.
And Flagship isn't the only player with car wash projects going. BriteWash Auto Wash, a full-service car wash, recently opened its first location near the Lowe's Home Improvement store in Leesburg. And BriteWash is also working on a location at the future Avonlea project in South Riding.
(Image at top: File photo)