The new Flagship Carwash — reportedly the largest indoor car wash in the United States — opened this past weekend in Ashburn and The Burn took a trip through the new facility. It's quite a ride.
Here's a brief tutorial of what to expect if you pay them a visit:
You pull in through the entrance doors and you're in an indoor payment area.
There are two lanes where you can pull up, choose the type of wash you want, and pay at an automatic kiosk. (You can see the car wash menu at the end of this story.)
A third lane is dedicated to customers who purchase the "Unlimited" car wash option so they can zip on in.
On the day we visited, an attendant was helping with the payment process.
He also provided a handy map — yes, a map — to show you where to drive inside the building.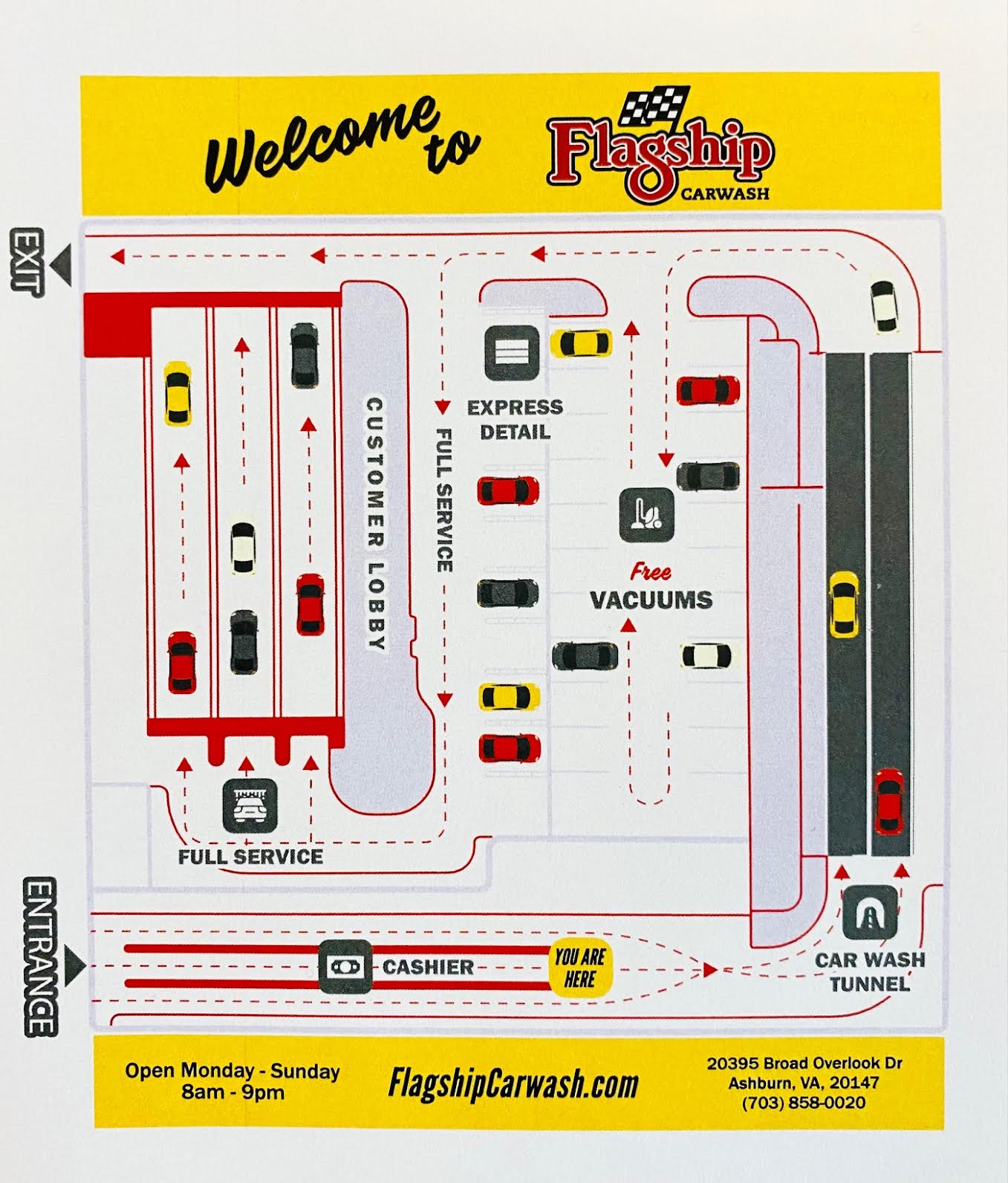 After you pay, you proceed to the exterior wash tunnel where a conveyor ramp carries your car down amidst the shooting jets and revolving brushes.
They actually have two separate car wash tunnels side-by-side for busy days.
After the jumbo dryers finish with your car, you pull around a corner where two attendants are waiting to polish the rims of your tires.
From there, you have three options: 1) leave 2) pull into a free vacuum area where you can clean out your interior, or 3) if you purchased an interior cleaning, you head over to the full service area.
If you head to the full service area, you will pass a long row of detailing bays.
At the full service area, you pull onto another large conveyor belt with three separate lanes. That's where you get out of your vehicle and head over to a lobby while employees swarm your car and clean out the inside.
You're called when your car reaches the other end and away you go.
The new Flagship Carwash is located off Loudoun County Parkway, just north of the intersection with Russell Branch Parkway. That's across the street from One Loudoun.