A graduate of Loudoun County schools is appearing this week on the "Jeopardy! National College Championship."
She's scheduled to show up on the episode airing Tuesday, February 15.
Her name is Lucy Greenman and — according to Loudoun school board member Atoosa Reaser — she attendeded Potomack Elementary and River Bend Middle School in Sterling before going to to high school at Potomac Falls High and the Academies of Loudoun.
Greenman is representing the College of William & Mary in the annual quiz show tournament where she will compete against other college students.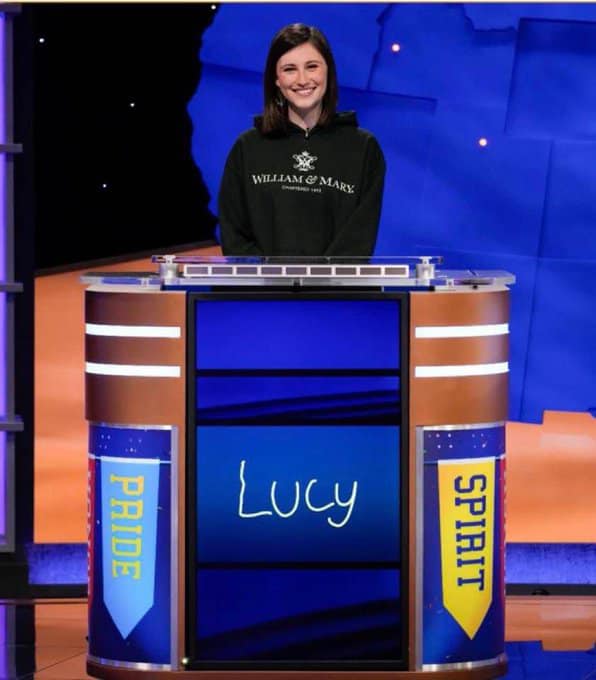 The two-week tournament is hosted by "Jeopardy's" Mayim Bialik with a grand prize of $250,000.
Of course there is no word yet on how far Greenman will make it in the tournament. We have to tune in Tuesday evening at 8 p.m. to WJLA Channel 7 find out.
Regardless, she already a winner in the eyes of her friends, family and teachers here in Loudoun County. Congrats Lucy!