A regional restaurant brand that specializes in brunch-style dishes is preparing to open its first location in Loudoun County.
It's called Milk & Honey Cafe and it's coming to a busy shopping center in between Sterling and Ashburn.
The new eatery will open in the Dulles 28 Centre. That's the shopping center next to the Target and Wegmans at the intersection of Pacific Boulevard and Waxpool Road.
Milk & Honey is taking the 3,000 s.f. spot vacated by Cheeburger Cheeburger back in 2019. That's next door to the Pei Wei restaurant.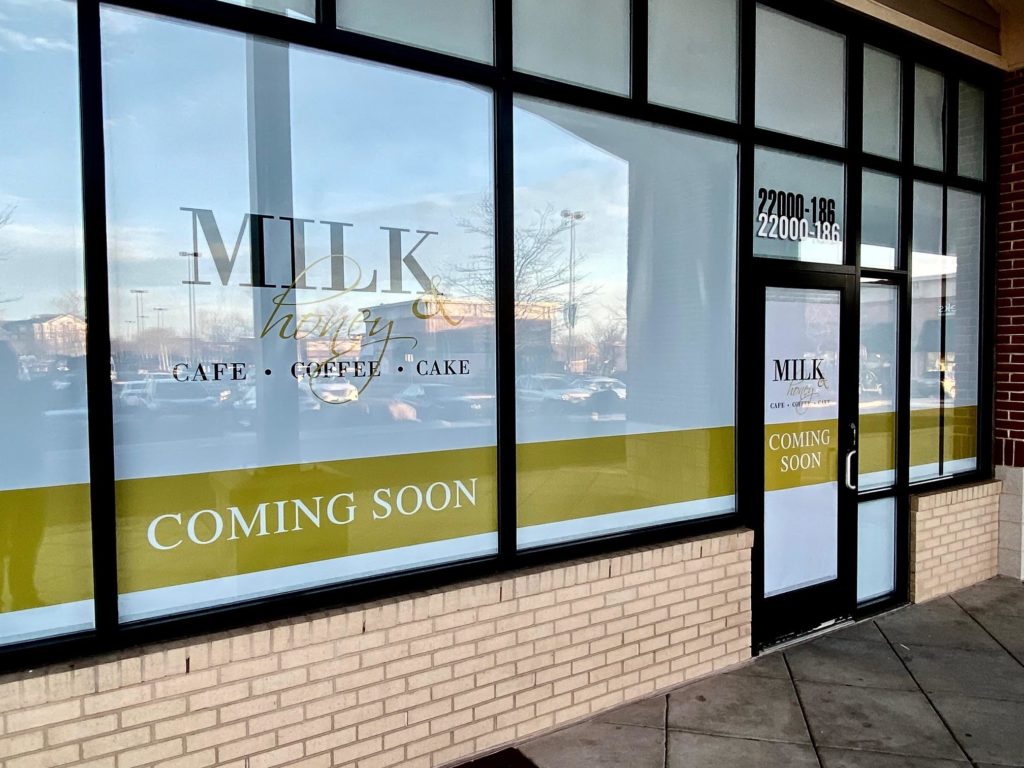 Milk & Honey Cafe is a Maryland-based brand that reportedly got its start in 2016. According to the restaurant's website, there are five locations currently — three in Maryland, one in Alexandria and one in DC plus another Maryland location in the works.
The brand describes itself as a "southern brunch restaurant." It's menu is full of decadent sounding dishes like a Sweet Potato Waffle with Pecan Caramel, a Jumbo Smothered Chicken & Biscuits, a Cajun Shrimp Salad, and Cheesy Hash Browns.
You can see the menu for the College Park, Maryland location here to get an idea of Milk & Honey's selection.
No word yet on when Milk & Honey will open at the Dulles 28 Centre, but the shopping plaza continues to be a restaurant mecca with places like &pizza, Moby Dick, Chipotle, Cubasi Bistro, Chick-fil-A, Potbelly, Cold Stone Creamery, Robeks and Buffalo Wild Wings.
(Image at top: Milk & Honey)