Have you ever seen those videos online that seems to show perfectly normal objects — a shoe, a soda can, a book — only to watch a knife slice through them and reveal they are elaborate, realistic cakes?
A new cooking contest show all about these cakes debuts this week — and it stars one of Loudoun County's favorite chefs.
The show is called, simply enough, "Is It Cake?" It's hosted by "Saturday Night Live" star Mikey Day and features a line-up of artisan bakers trying to create cakes that look like real items and fool a panel of celebrity judges.
Steve Weiss, who lives here in Ashburn, is one of the bakers. Weiss is a regular on cooking reality shows. The Burn interviewed him about the new show and this unique baking talent.
Q: How would you describe the concept of "Is It Cake?"
"Skilled cake artists create mouthwatering replicas of handbags, sewing machines and more in a mind-bending baking contest inspired by a popular meme."
Q: What is your role on the show? Are you one of the contestants? Or a judge? 
"I'm a baker on the show, one of the contestants, We are all professional cake artists. The cast of bakers consists of — Andrew Fuller, April Julian, Dessiree Salaverria, Hemu Basu, Jonny Manganello, Justin Rasmussen-Ellen, Nina Charles, Sam Cade, and me — Steve Weiss."
Q: Can a cake really be made to look identical to an object? 
"Actually, yes it can. You'll find it very difficult to tell what's real and what's fake. The real trick is getting the proportions, colors and textures correct."
Q: Aren't there always telltale give aways?
"If the proportions, colors and textures are off, that usually raises an eyebrow. Even if something is too perfect, that could give it away. Food items like sandwiches are not perfect, so finding the line between perfect and flawed is the key to deception."
Q: Are there some things that just can't be replicated?
"As a cake artist, you're limited by a number of things such as raw materials, time, cost, etc. You can build anything, I imagine. That's up to the artist and what are they willing to attempt."
Q: Are all the cakes edible? Is that a requirement of the show? 
"Yes, all cakes are edible throughout — looks and taste are a part of that. Sometimes cakes look great, but don't taste great. It should be balanced."
Q: You've been on a number of reality cooking shows? What are some of the others you've appeared on and how did the experience on "Is It Cake?" compare? 
"I've been fortunate to be on a number of shows over the past 22 years, 10 to be exact. "Is It Cake" will be my third first-season series and I can say, without a doubt, I had the best time doing this show. The host, Mikey Day, was so funny throughout, as well as the awesome collection of judges. This will be a very entertaining show."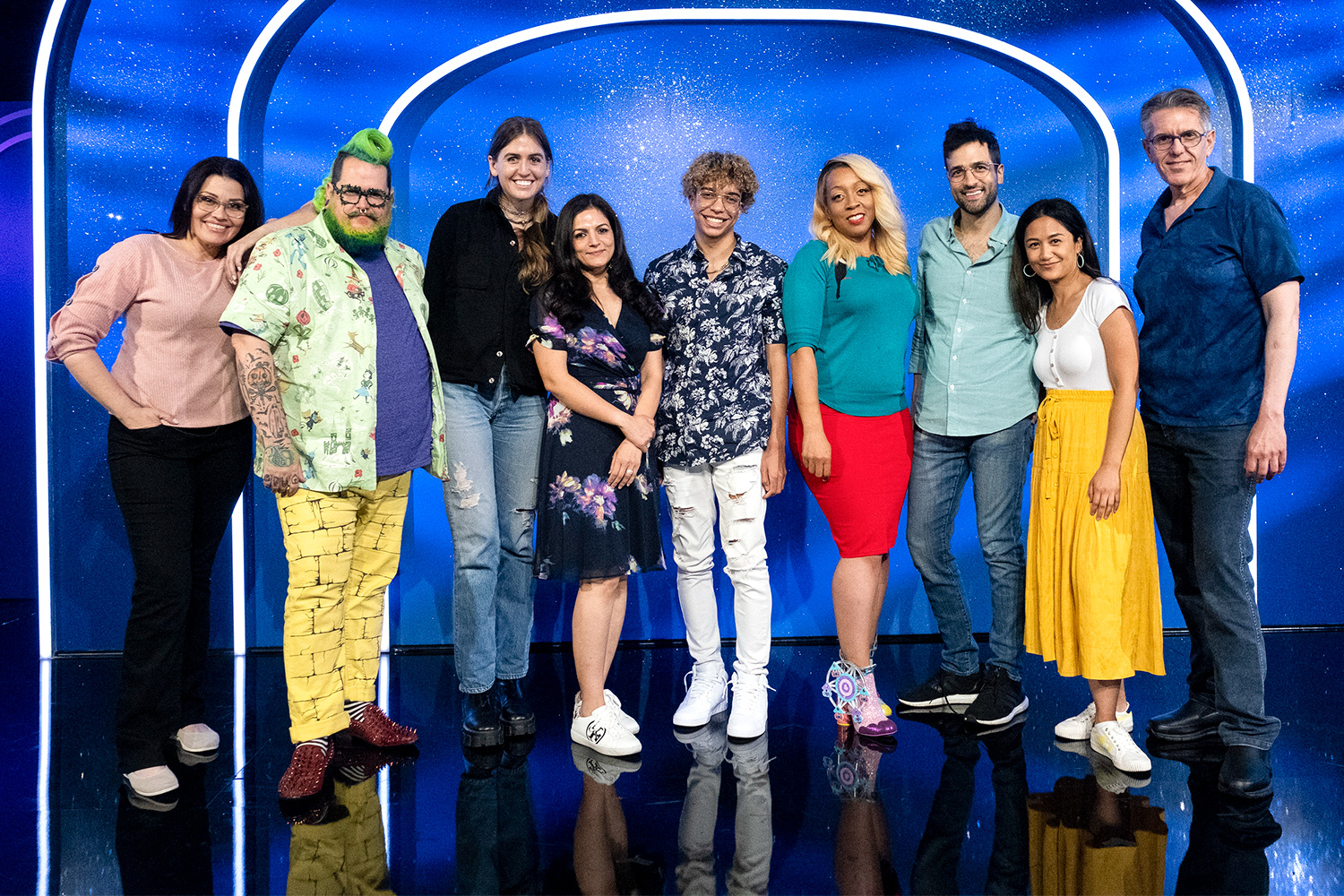 Q: How did you learn to make realistic looking cakes likes the ones on the show?
"The format was different from what I'm used to as I'm known more by my peers for my sugar art skills. I've kept my fondness for hyper-realistic cakes under wraps for some time, solely creating them for my own knowledge and pleasure. I've been creating realistic edible sculptures for decades as a pastry chef out of sugar, chocolate and cake.  Who knew this skill set would be so popular and allow me to share my passion for this art form at this level. I have to pinch myself at times thinking this is a dream."
Q: Be honest — do you ever just dive into a Harris Teeter bakery cake with buttercream frosting or are your cake tastes too highbrow now?  
"Ha ha. Well, want and need play a huge part in this decision. There are urgings that we all have about this, at least I do. In reality, I have very humble tastes that lean toward savory over sweet. I'll take a plate of pasta over a chocolate cake, but I do get cravings for sweets at times."
"Is It Cake?" debuts on Netflix on March 18. You can see the trailer below.
Is It Cake? | Official Trailer | Netflix