The new Catty Corner Cafe in Leesburg held a ribbon cutting and grand opening Friday afternoon. The coffee shop also features cats galore that guests can play with — and hopefully adopt.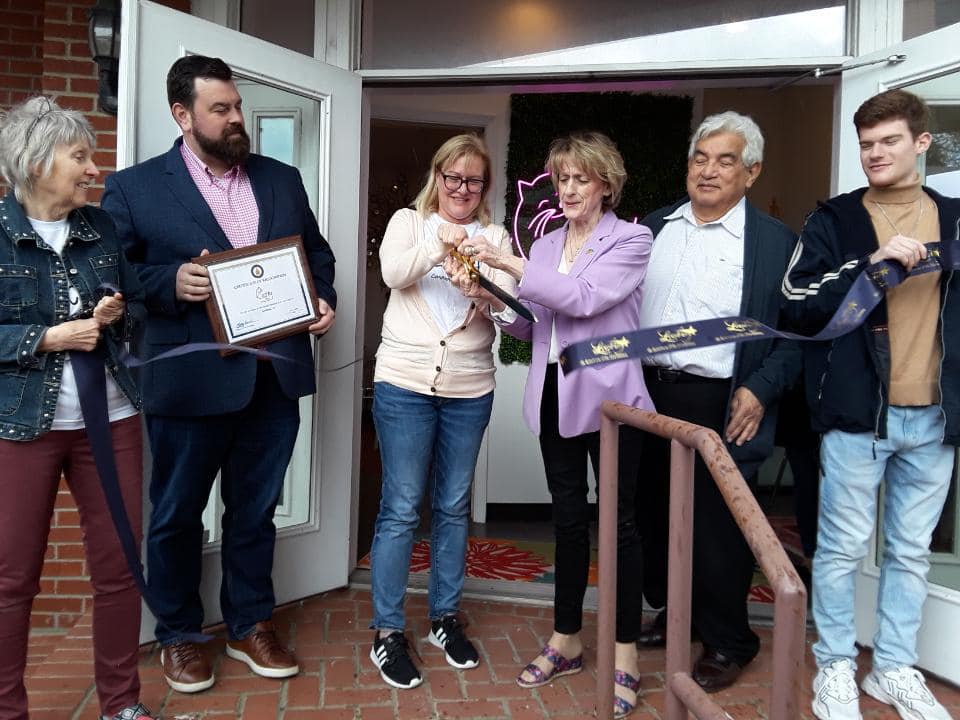 The cafe is located at 116 East Market Street. That's the building that was previously home to the Cowbell Kitchen, before Cowbell moved to North King Street a few blocks away.
Catty Corner has traditional coffee shop on the first floor, while the upstairs is focused on enjoying the company of the felines at the premises.
There are comfortable chairs for human visitors and climbing features and perches for the cats.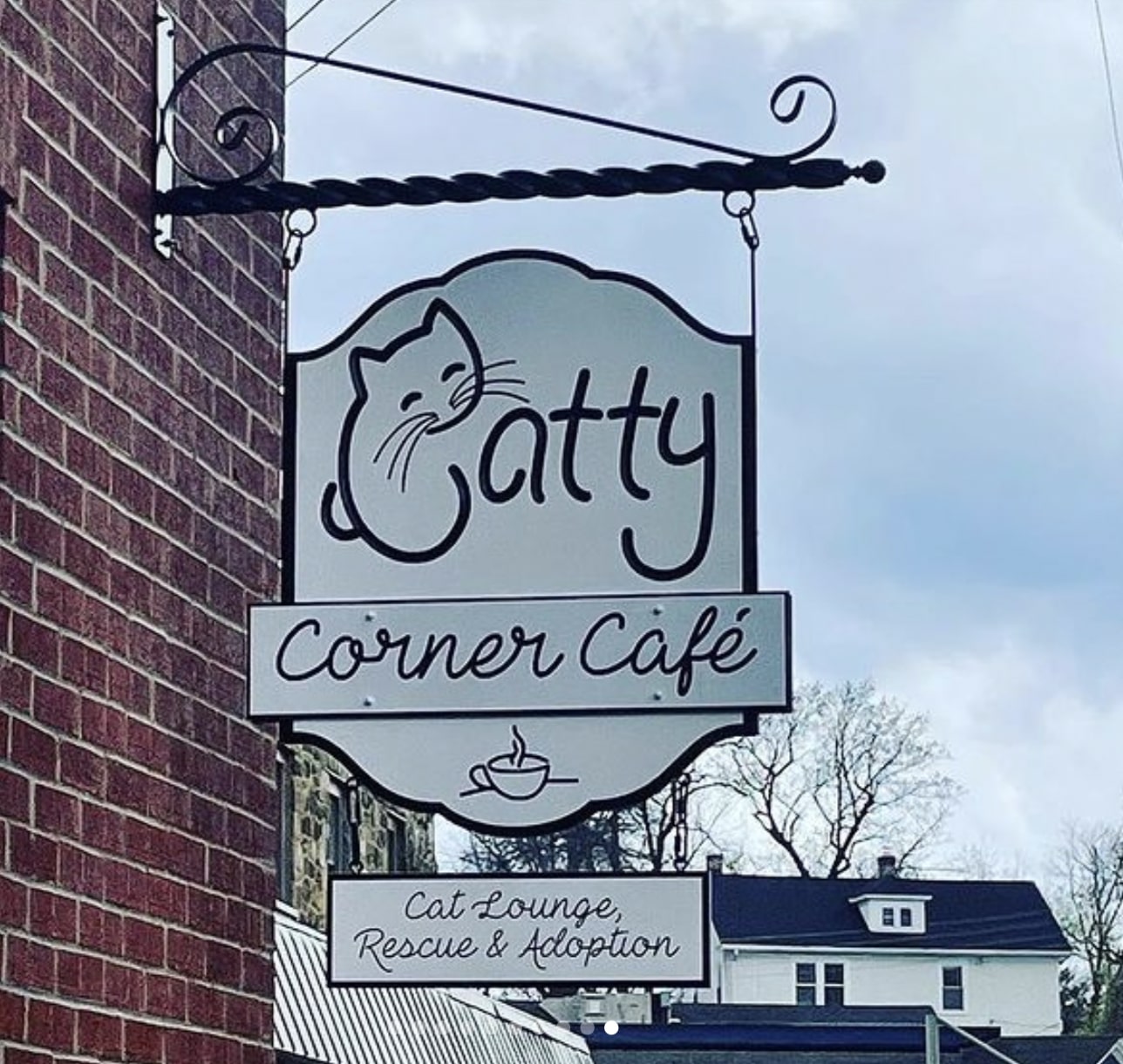 The cats are all coming from the Humane Society of Loudoun County. They will live full time at Catty Corner until they are adopted.