Maureen Cura remembers exactly when and where she was the first time she saw a Little Free Library.
It was 2016 and she was attending the National Book Festival in Washington when she spotted a dollhouse-sized wooden box built with the sole purpose of sharing books and spreading a love of reading.
"I thought it was a fabulous idea," said Cura, who knows a thing or two about books. She's the school librarian at Sanders Corner Elementary in Ashburn Farm.
You've probably spotted one of these charming book cupboards sitting atop wooden posts yourself – there are 12 officially registered Little Free Libraries in the immediate Ashburn area, and dozens more in neighboring communities.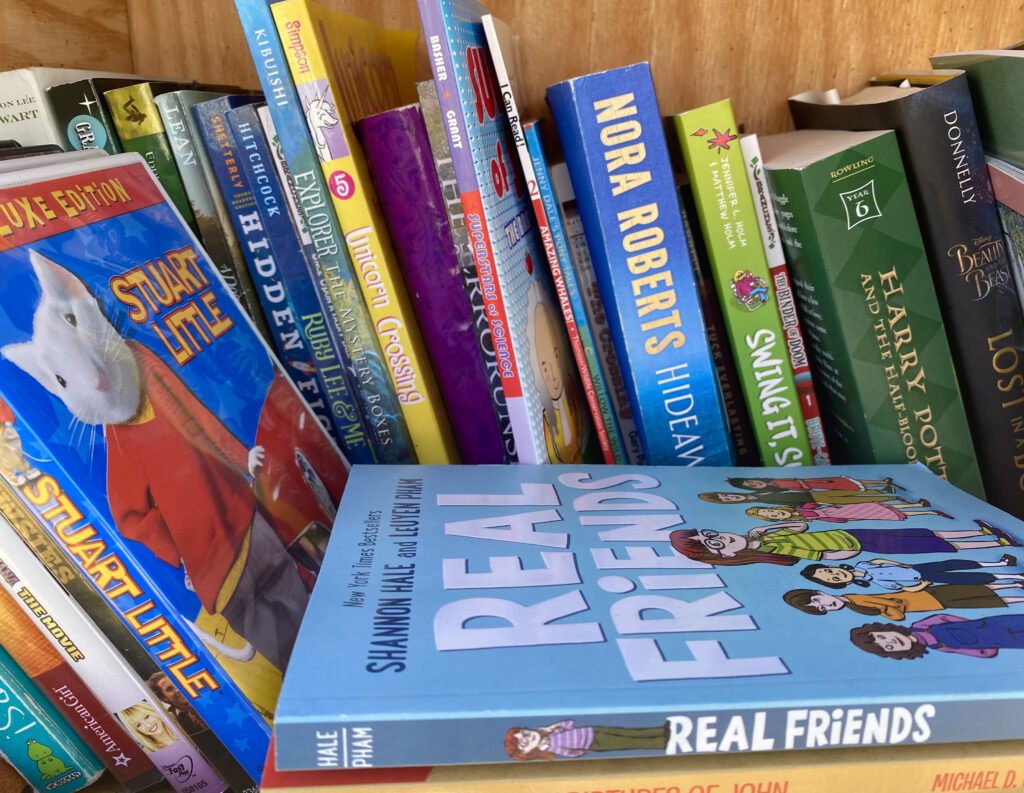 Tucked along paths and near parks and community buildings, each box is as unique as the person who created it, but all embrace the slogan – "Take a Book. Share a Book."
Founded in 2012, Little Free Library is a Wisconsin-based nonprofit devoted to building community, inspiring readers and expanding book access.
It has a professional staff of a dozen or so employees plus a worldwide network of more than 130,000 volunteers.
And many of those volunteers are right here in Ashburn and Loudoun County. To find out more about the Little Free Libraries in our area, including meeting some of the neighbors behind them and hearing about what motivated  them to take on a little library project, click here and read the rest of the story on the Ashburn Magazine website.
(Image at top: Astri Wee Photography)