It's going to be a cool summer in Leesburg now that we have a rough timeline to opening for the new Bruster's Real Ice Cream shop. The sign was just installed over the doorway this week.
Bruster's is coming to the new Shops at Compass Creek development near the Leesburg Airport. That's the same center with the Walmart and the ION International ice skating center.
The Burn first reported a year ago that Bruster's had signed a deal for a space in a row of new retail buildings going up next to Walmart. Other restaurants slated for the development include a Popeyes, a Starbucks, a Chipotle, a Buffalo Wing Factory and a Mezeh Mediterranean Grill.
There is also a report circulating about a pizza place looking at a spot in the center, but we are still trying to get confirmation on that.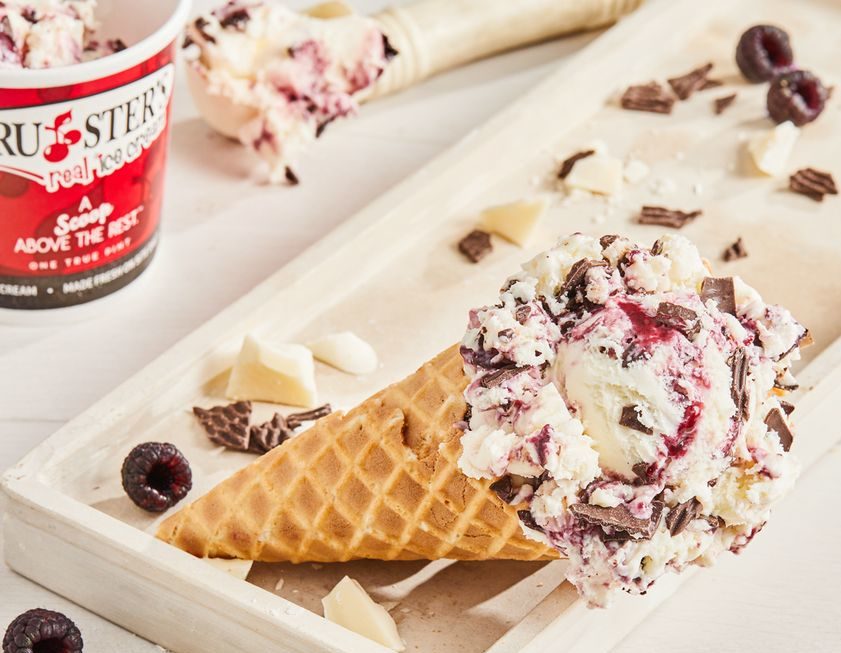 Bruster's is known for its large variety of flavors and an ever changing line-up of ice creams that are made each day onsite. Some of its flavors include Black Cherry Chocolate Crunch, Blueberry Cobbler, Graham Central Station and Caramel Crackle. You can see the full list of flavors here.
Bruster's was founded in 1989 and, according to the brand's website, there are nearly 200 locations in 22 states, plus several locations overseas.
This is the second Bruster's in Loudoun County. The first opened in 2020 in the Broadlands neighborhood of Ashburn.
The team at Bruster's tells us that if everything stays on track, they are hoping to open the new Leesburg store sometime in mid-May.