A noteworthy piece of public art is coming to the Dulles Town Center shopping mall in Sterling. The mall's operators have hired a Los Angeles-based artist to paint a giant mural inside the mall.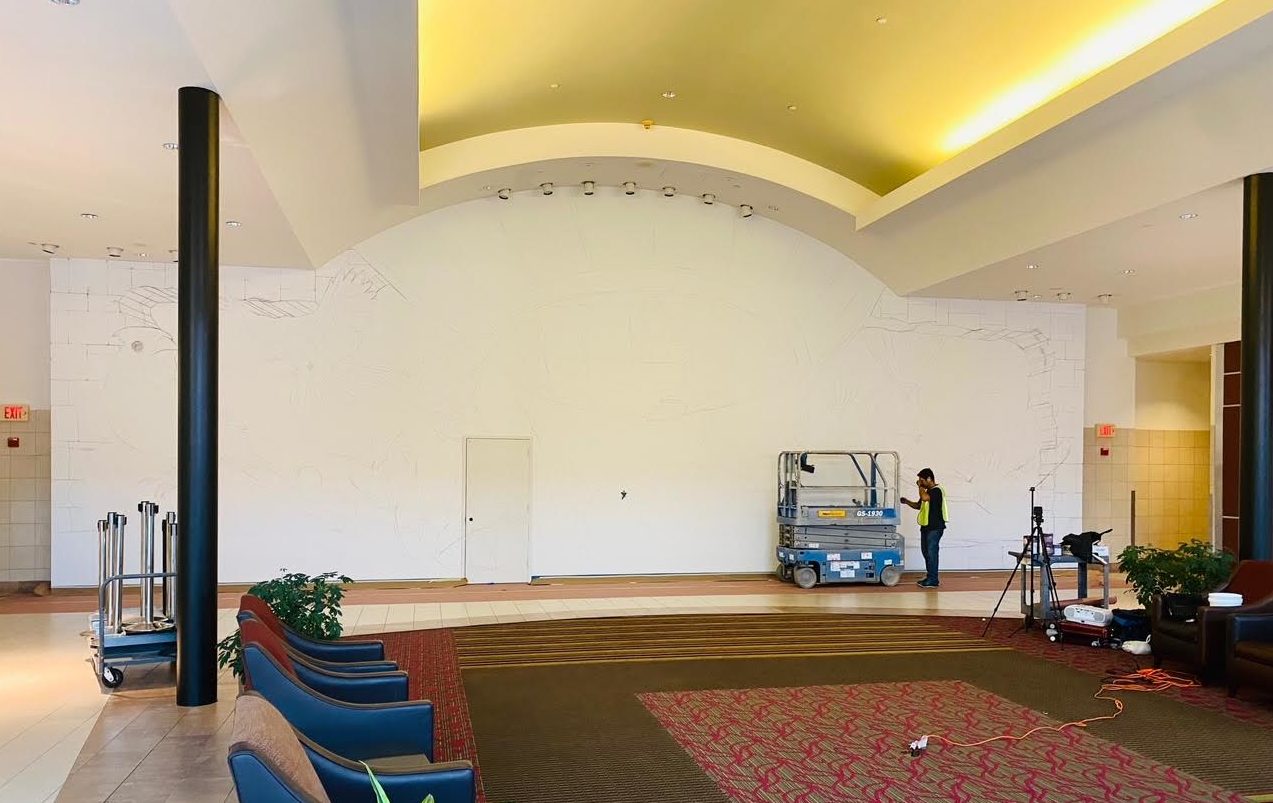 The artist is Ever Galvez and he's creating an 812 s.f. mural on the mall's second floor near Macy's. A huge wooden wall has been built over the entrance to the former Lord & Taylor department store space — and that wall is Galvez' canvas.
The theme of the artwork is "A Virginia Adventure." It will represent the view from a hot air balloon that is the centerpiece of the artwork, and will include a variety of Virginia imagery.
"Key elements included throughout the painting will be representative of the best of Loudoun County, including the Northern Cardinal (the Virginia state bird), the easily recognizable Eastern Tiger Swallowtail butterfly, grape vines indicative of the area's many fine wineries, and a brick wall reminiscent of Loudoun County's importance in America's earliest days," read an announcement from the mall.
The Burn stopped by this week and spoke with Galvez as he was sketching out the various elements for the mural. His workspace is visible to shoppers at the mall who are encouraged to stop by and view the artwork as it progresses.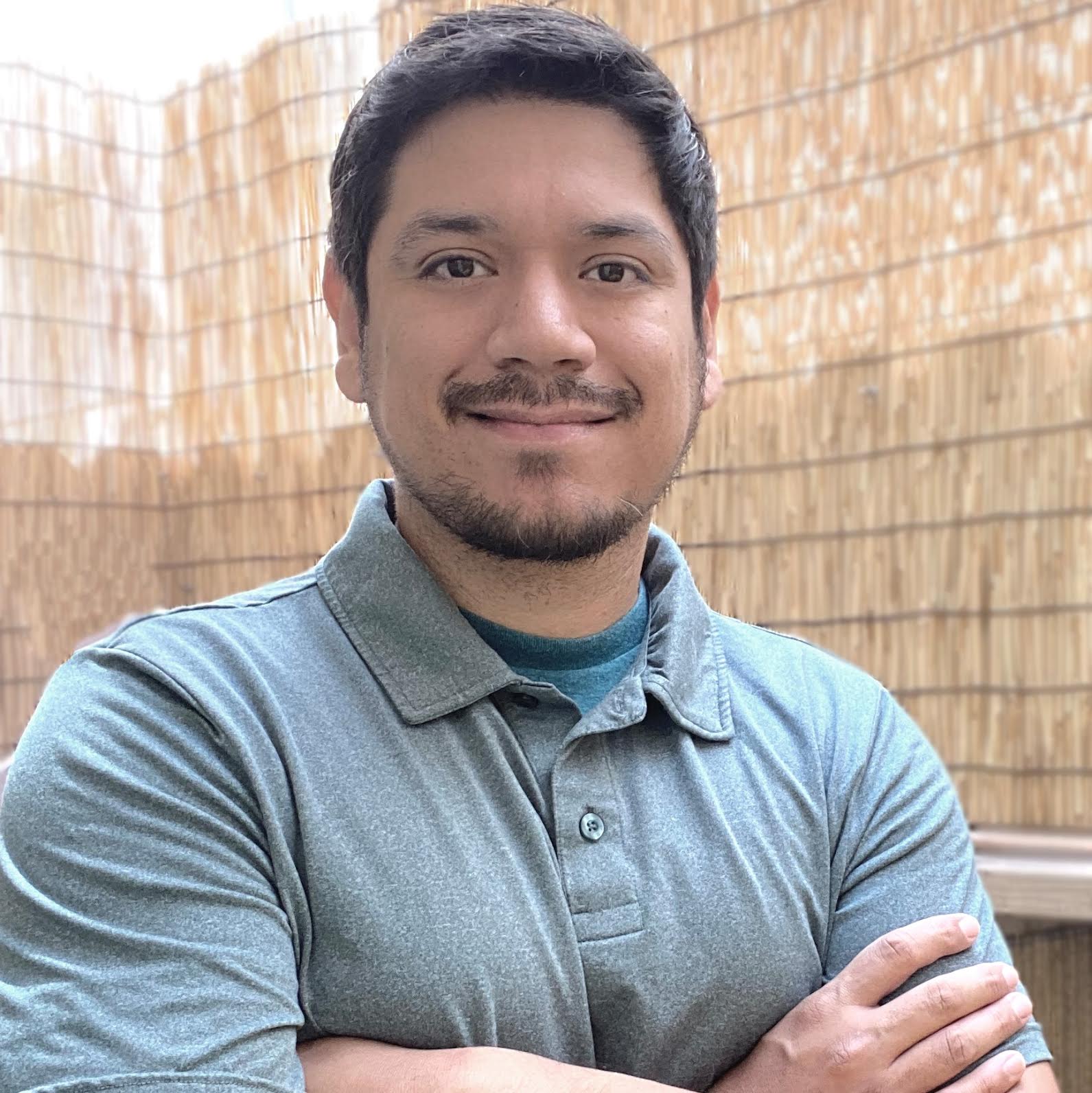 Galvez says he expects the work to take another week — give or take — to complete.
Meanwhile, a second large art installation is planned for the lower level of the mall. It's described as a "colorful and vibrant geometric design" and will be done by DC-based artist Jordann Wine.