The exterior of the new Arby's restaurant in Sterling is looking nearly complete — with the signs mounted and a fresh coat of paint.
The roast beef sandwich restaurant — part of a national chain with more than 3,400 locations across the country — is opening soon at the Dulles 28 Centre.
That's the shopping plaza at Waxpool Road and Pacific Boulevard anchored by a Target and a Wegmans.
The Burn first told readers about the new Arby's last September. It has taken over the space that for many years was home to a Burger King.
The 3,200 s.f. building has been given an extreme makeover to give it the latest Arby's look.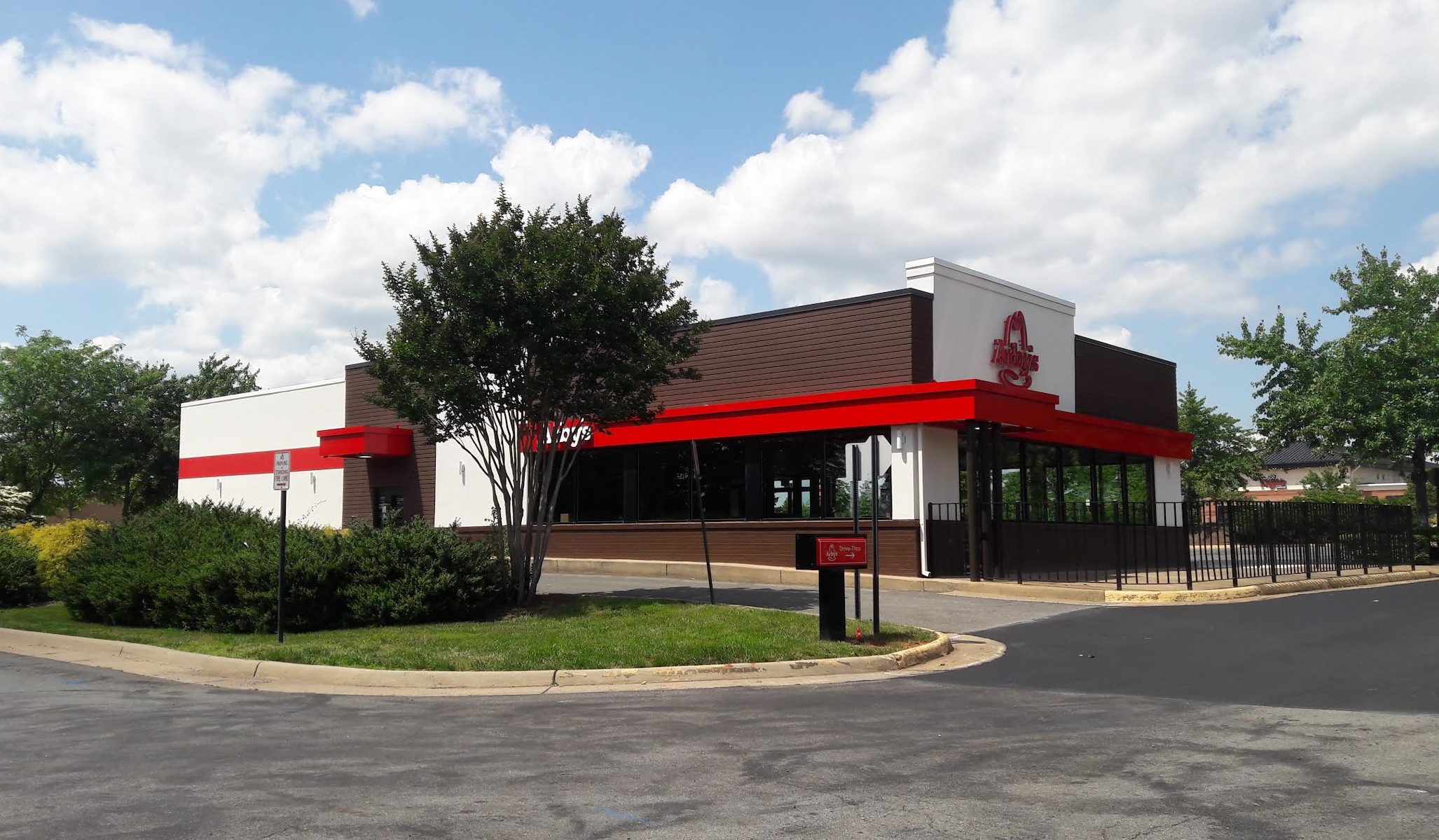 No word on when the Arby's will open, but it must be getting close. We've reached out to folks involved in the project for more information.
One interesting note — despite not even being open yet, the new Arby's is already for sale. It can be yours for a cool $3.65 million, according to a listing from a broker for commercial real estate investments.