The sign has gone up at a new Italian restaurant coming to Ashburn. It's called EATaliano and — as we can see on said sign — it will feature "pizza, pasta & more."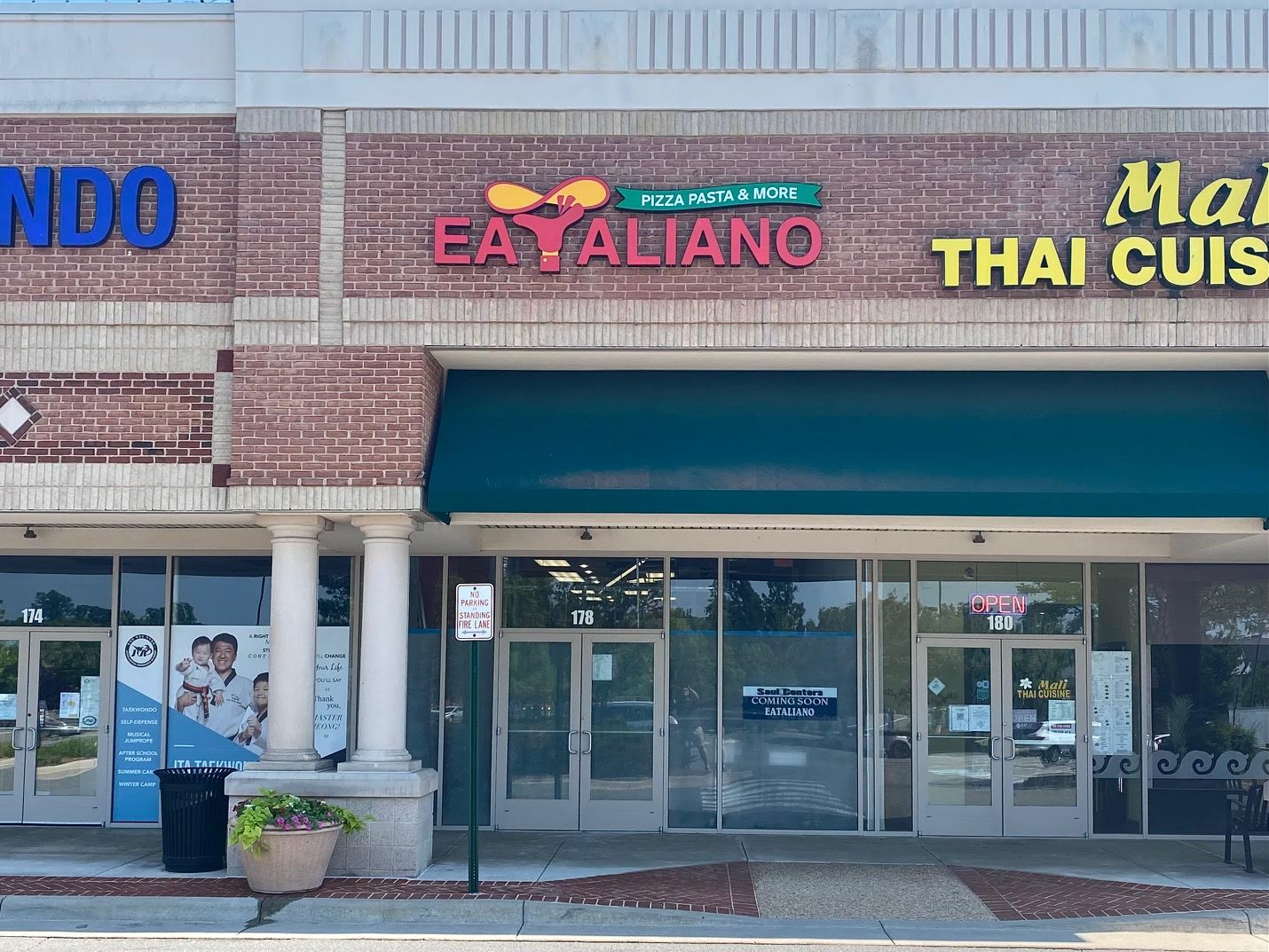 The new restaurant is going into the Broadlands Village Center at the corner of Claiborne Parkway and Broadlands Boulevard.
That's the same center with Aldi, LA Fitness, Bonefish Grill, Parallel and Bruster's Real Ice Cream.
The Burn first reported the EATaliano news last December, but we still don't have any specific details on the restaurant's menu. A peek inside the 1,500 s.f. space shows construction is still underway.
Efforts to reach the owners of EATaliano have been unsuccessful so far, so no word yet on when the pizza place might open.