It's opening day at the Roadhouse Momo & Grill restaurant in Ashburn. The new Nepali restaurant has set up shop in the Ashburn Village Shopping Center.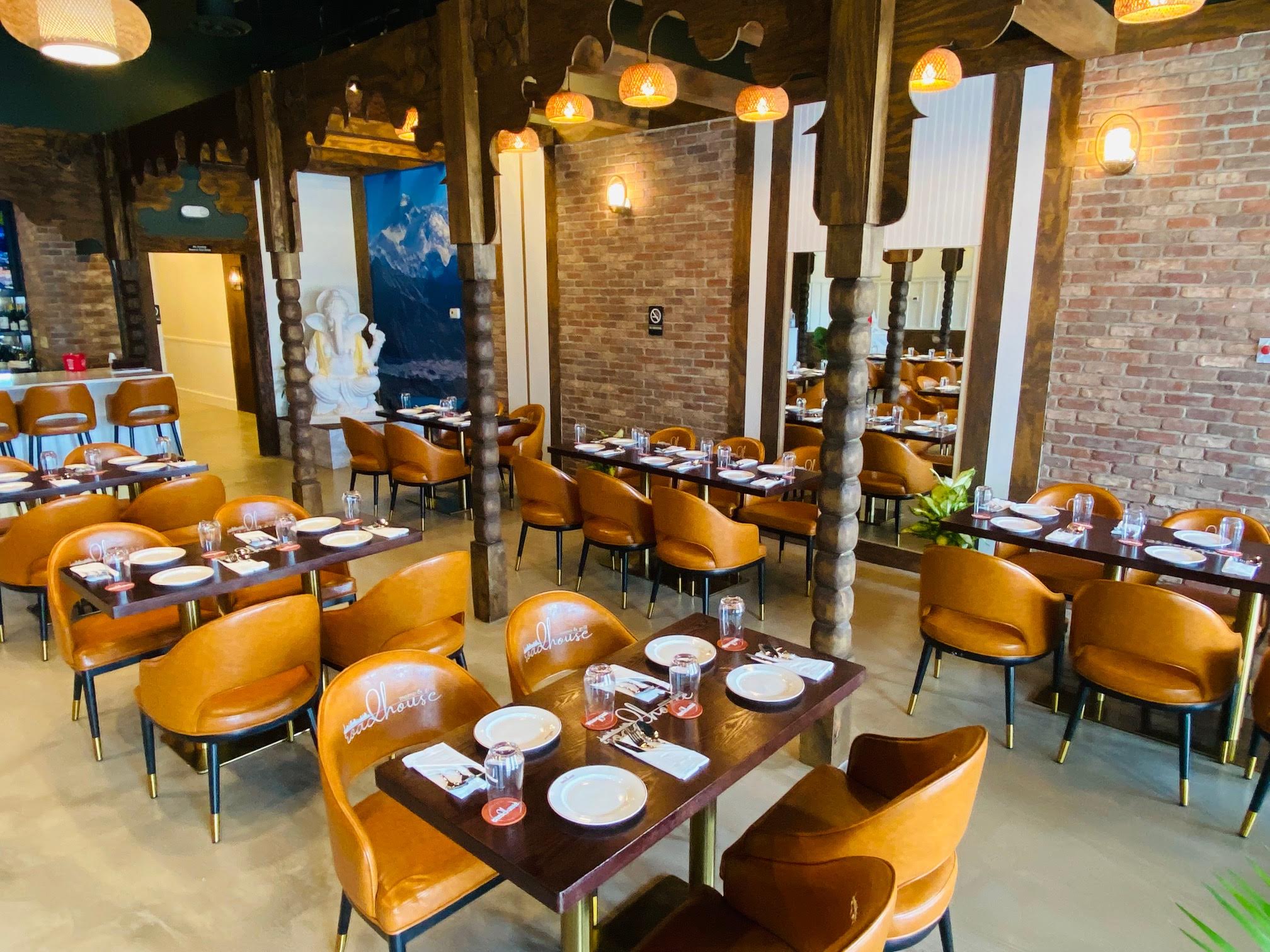 The space has been given an extreme makeover since the previous tenant — a barbecue joint — left in 2019. Chairs and booth backs embroidered with the name of the restaurant fill the space and a well-stocked bar runs along the back wall of the dining room.
The restaurant specializes in the cuisine of Kathmandu, the capital of Nepal — both traditional dishes and popular street food items.
The current period is a soft opening for the restaurant, while they make sure the staff is well-trained. The grand opening — as well as the installation of permanent sign out front — are expected to take place in a couple of months.