(Story Updated 6-23-22) A new peri-peri chicken restaurant is under construction in the South Riding Market Square shopping plaza. It's the latest location for the Peri-Peri Original brand.
Last September, The Burn reported that Peri-Peri Original was working on a new location in the center, a fact confirmed for us by a representative for the company.
Fast-forward 10 months and we've learned the new peri-peri restaurant is going into a space next to the Moe's Southwest Grill in the shopping center. It's neighbor to the other side is the upcoming Foster's Grille restaurant.
Peri-peri is a type of spicy sauce with its roots in Africa. Peri-Peri chicken — roasted or grilled chicken basted in peri-peri sauce — is one of the most well-known dishes and the basis of restaurants such as Nando's Peri-Peri and Peri-Peri Original.
The menu at Peri-Peri Original includes 1/4 and 1/2 chicken meals, chicken strips and wings, chicken sandwiches as well smash burgers, pitas, wraps, tacos and sides. You can see the restaurant's full menu at the end of this report.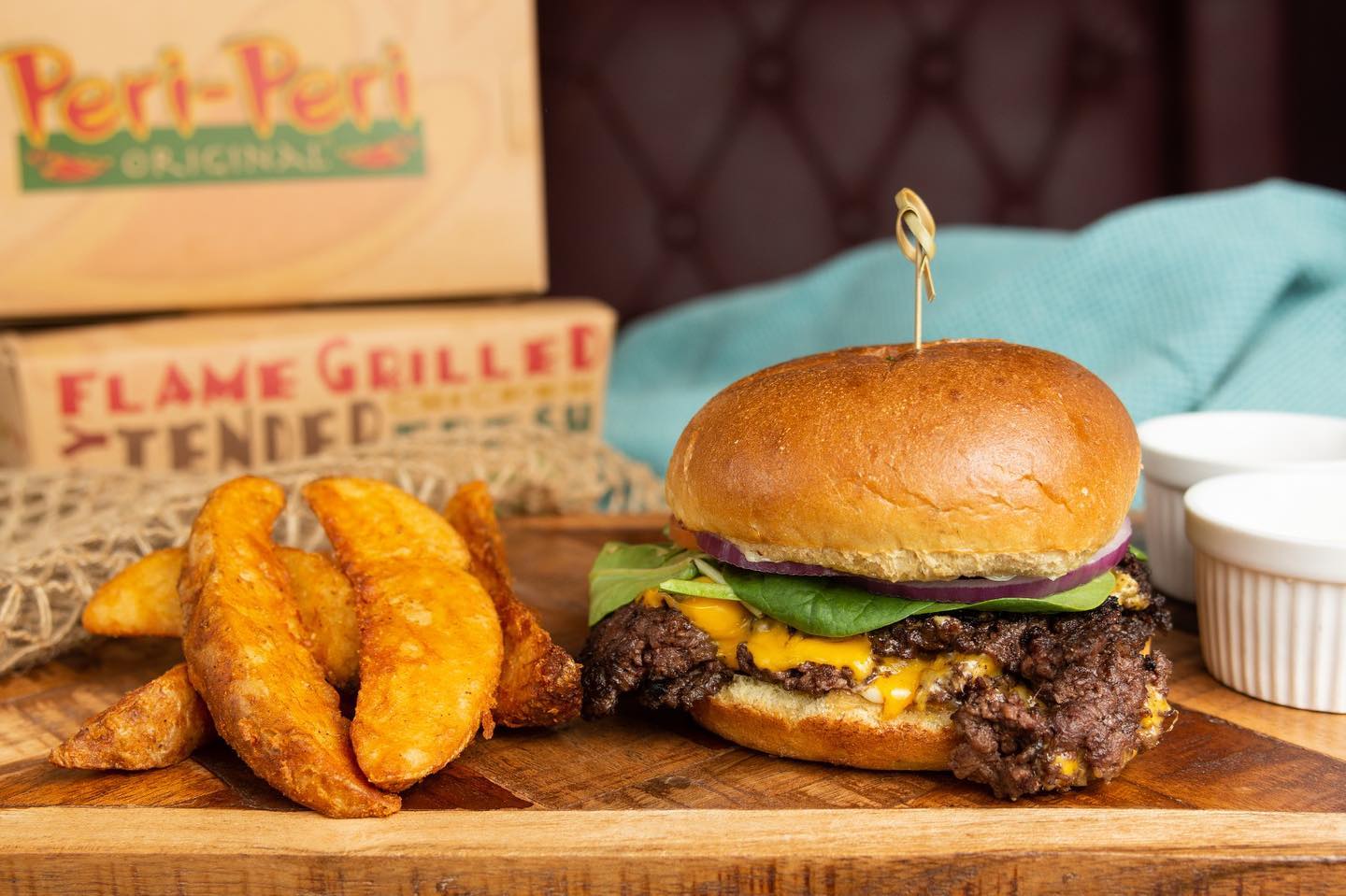 According to the company's website, there are six Peri-Peri Original locations open currently. That includes one in Ashburn in the Broadlands Village Center.
A spokesperson for Peri-Peri Original says they hope to open the new South Riding location in late October or sometime in November.