New news about the Whitman Farm property in southern Loudoun County — it looks like the Sheetz service station/convenience store brand hopes to take the spot designated for a gas station in the development. An Exxon station was proposed for the spot previously.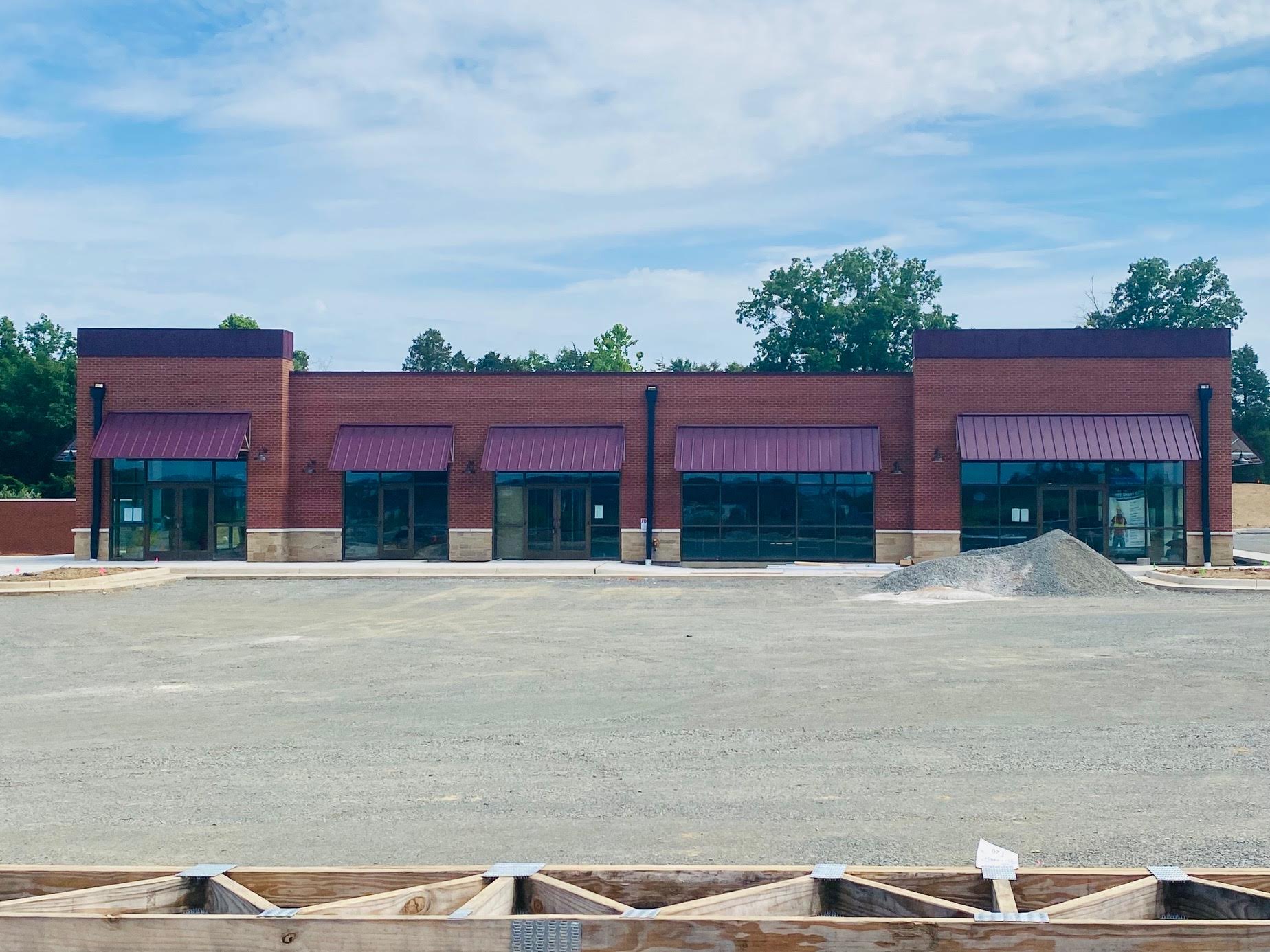 Whitman Farm is the large parcel of land at the intersection of Braddock Road and Gum Spring Road, next to the Saint Paul VI Catholic High School campus.
According to documents filed with the county, a meeting was being held this past week to discuss the plans.
Many area residents have wondered what the status of the long-discussed project is. Work has gone on in fits and starts for some time now — and while one building has been constructed — it's not occupied by tenants yet.
Here's what we've been told as far as the status of the other proposed businesses going into the Whitman Farm property:
Lidl supermarket — we're told that Lidl wants to finish the store they are building at Chantilly Crossing near State Road 28 before beginning the Whitman Farm location.
Dunkin' Donuts — still in the works and moving forward, just waiting on approvals from the county. Dunkin' reportedly hopes to open ASAP.
Virginia Auto & Tire — no update on the proposed VA Auto & Tire location at the property.
Sheetz — the Sheetz brand is considering purchasing a parcel to build a gas station, but we don't believe a deal is finalized.
No other updates as far as tenants coming to the property, or to the small retail strip building already built. But at least we know things are still happening — just very slowly.
(Image at top: Sheetz)