The latest issue of our favorite local magazine is out this week — and Ashburn Magazine is profiling Stone Bridge football star and Washington Commanders defensive tackle Jonathan Allen in its cover story.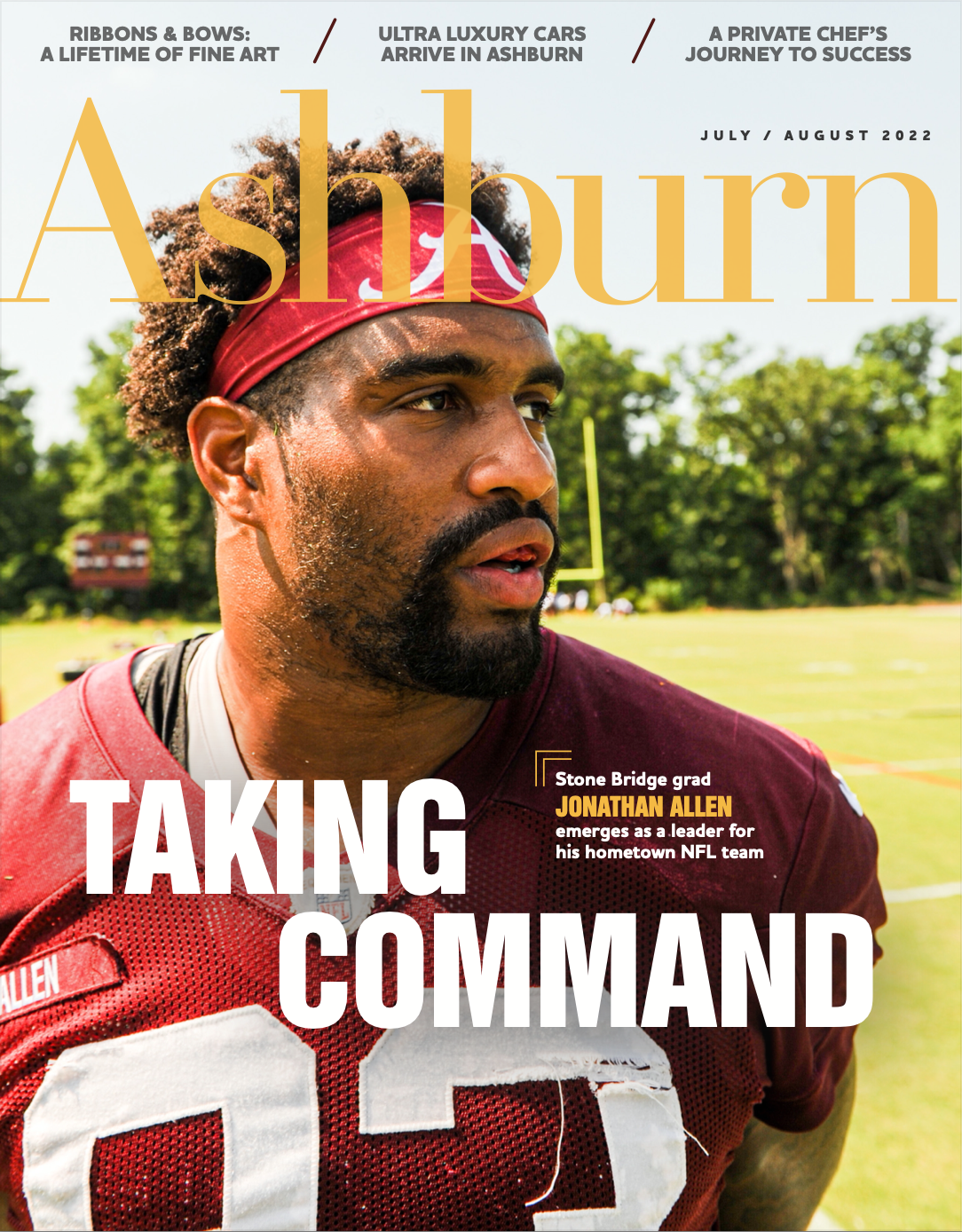 The feature includes a look at one of Allen's most memorable moments on the Stone Bridge team, how playing in Ashburn changed his life, the leadership roll he's taking on with the Commanders and how he gives back to the community off the field.
Other stories in this jam-packed issue include a look at new ultra-luxury car dealership that moved its headquarters to Ashburn, a feature about two local dogs that are helping students learn, and a story about an artist who has been a successful painter for more than six decades — and she's still at it.
Plus we'll tell you about a wild day trip where you can hike through an abandoned train tunnel deep beneath a Virginia mountain.
Ashburn Magazine is delivered free to roughly 13,000 homes around Ashburn. If you would like to pick up a copy, they can be found at dozens of stores and businesses around the community. See the full list of locations here.