The Elevation Burger restaurant at One Loudoun has closed its doors — but fear not, burger fans. As The Burn has reported, another burger joint is taking over the space.
The 2,200 s.f. space facing the plaza near the Alamo Drafthouse movie theater has been an outlet for the fast-casual Elevation Burger brand since 2014. It was the only Elevation Burger in Loudoun County.
But soon — later this summer or fall — the now vacant spot should become the latest location for Big Buns Damn Good Burgers, a fast-causal burger brand that is based here in Northern Virginia. The Burn first reported the news back in April.
Per the sign on the door, the Elevation Burger closed a couple of weeks ago and inside the space, some demo work has already begun.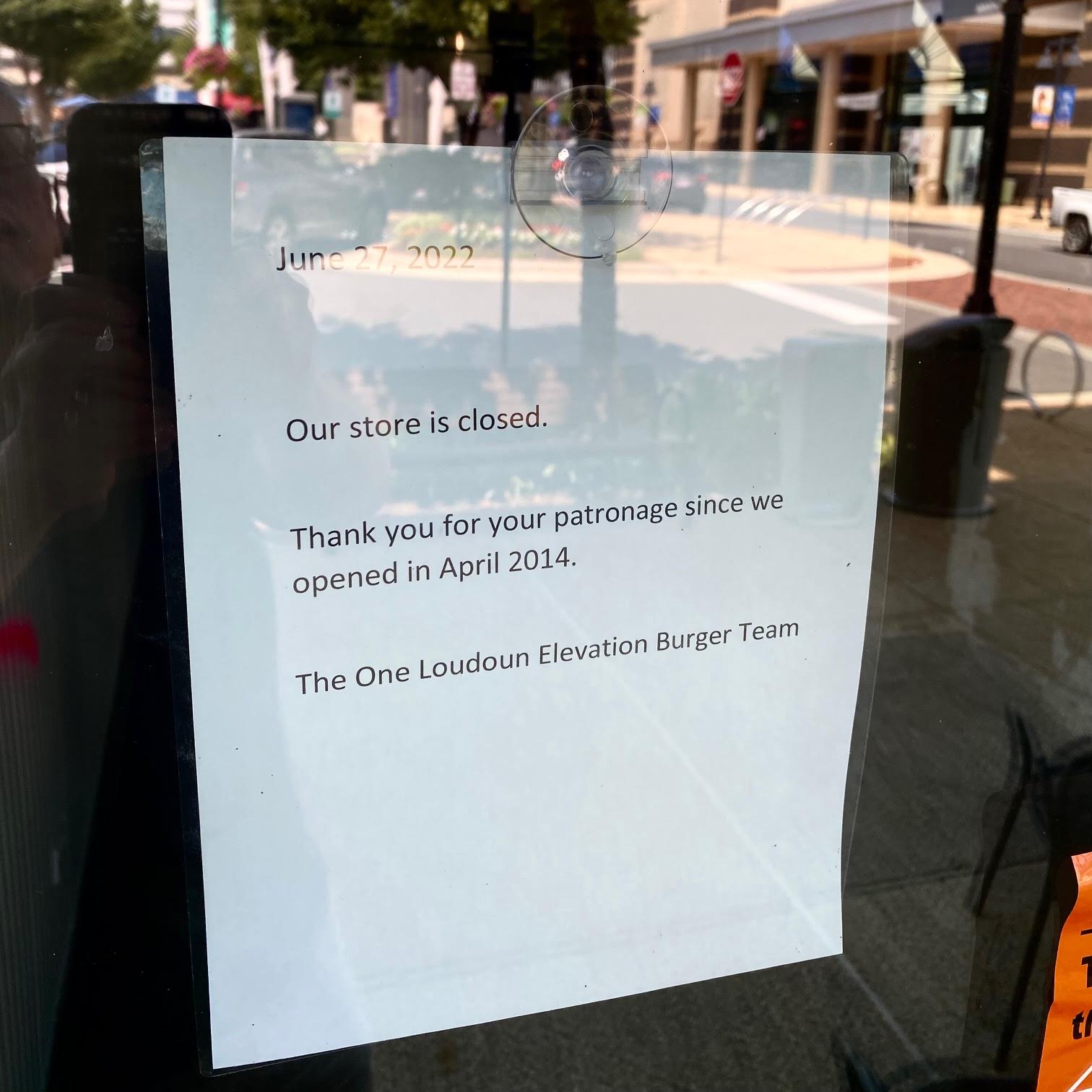 Big Buns opened its first location in Arlington in 2007. It began expanding in 2018, and according to the company's website, they currently have five locations in Northern Virginia as well as one in Fort Lauderdale, Florida.
The menu at Big Buns features burgers, chicken sandwiches, milkshakes and, unusual for a fast-casual, cocktails as well. They also have "boozy shakes" with alcohol in them. You can check out the Big Buns menu here.
No word on when they hope to open. We've reached out to the Big Buns HQ and One Loudoun and will report back when we get additional details.