A new wine shop has opened in downtown Leesburg featuring a curated selection of wines from around Loudoun County and greater Virginia. The Virginia Wine Tasting Shop is the brainchild of the folks at October One Vineyard, located in Bluemont.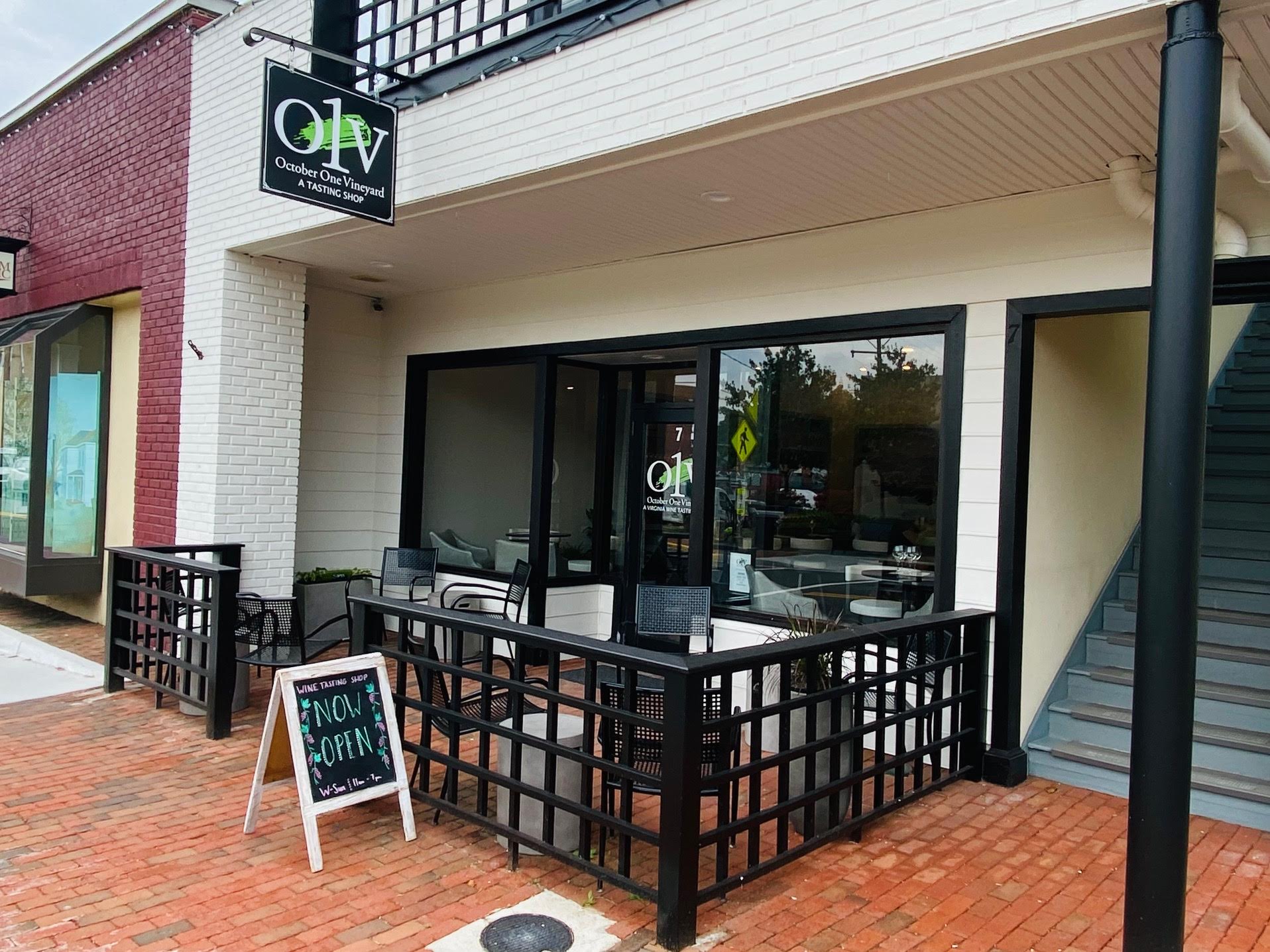 O1V, as the shingle sign out front reads, doesn't have a tasting room at their vineyard. While they have been producing their own wine varietals for several years now, they also are a major supplier of grapes to other area wine makers.
They thought this combo tasting room/wine shop was a unique way to go. It's not a full-on tasting room in the traditional sense. You don't buy a bottle and drink it on the premises, nor is there a food menu. Rather it's a wine shop that lets you taste the wines before you buy.
At the shop located at 7 Loudoun Street SW, you can sample the O1V wines as well as some of the other local wines they carry — either via a single tasting, or even a flight of the wines.
The O1V red wines include a Cabernet Sauvignon, a Cab Franc, and a Merlot. They have rosé versions of the three as well. For white wines, they produce an Albariño and a Viognier.
The shop is currently open Wednesday to Sunday from 11 a.m. to 7 p.m. They will stay open later when First Friday events are happening.
In case you were wondering, the name October One Vineyard comes both from October being a traditional harvest time and also because that date is the owners' wedding anniversary.