Truly one of the great mysteries in Loudoun County has to be the plans for the upcoming Dolce & Ciabatta location on Fort Evans Road in Leesburg.
The new restaurant has been in the works for more than two years with no word on when it will open. Despite that, we have new intel on what the menu will look like.
To give newbies a little history, the first Dolce & Ciabatta opened on Catoctin Circle SW in Leesburg back in 2018. It specializes in European-style and gourmet baked goods such as breads, pastries and desserts. They also have sandwiches and coffee drinks.
In February 2020, news broke that Dolce & Ciabatta was expanding to a second location in Leesburg — to the former Cici's Pizza space in the Fort Evans Plaza II center. One can assume the ensuing pandemic slowed progress down — but slowly over the past two and a half years, the new Dolce was built out.
Last November, The Burn reported that the new store would feature what appeared to be an expanded menu, including oven-fired pizzas. This was evidenced by the jumbo pizza oven visible inside the apparently finished store.
But that was nearly 10 months ago, and still no official word when the new location will open. It's a bit bizarre, but we trust they have their reasons.
Now, in recent weeks, a banner with the Dolce & Ciabatta logo was hung over the door of the new restaurant. Interestingly, it reads Dolce & Ciabatta Patisserie, while the current location is the Dolce & Ciabatta Bakery Cafe.
What does the banner mean? Who knows! Many Leesburgians are eager for an update, but the Dolce & Ciabatta crew isn't talking.
One new thing we do have is a sneak peek at the expanded menu for the Fort Evans Road location.
Pizzas will be in the Neapolitan style (yes!!!) and include Margherita, Pepperoni, Sausage & Pepper, Pizza Diavola, Meat Lover, La Regina, Vegetarian, Vegetarian Bianca, and Pizza al Pollo. There will also be calzones and garlic parmesan breadsticks.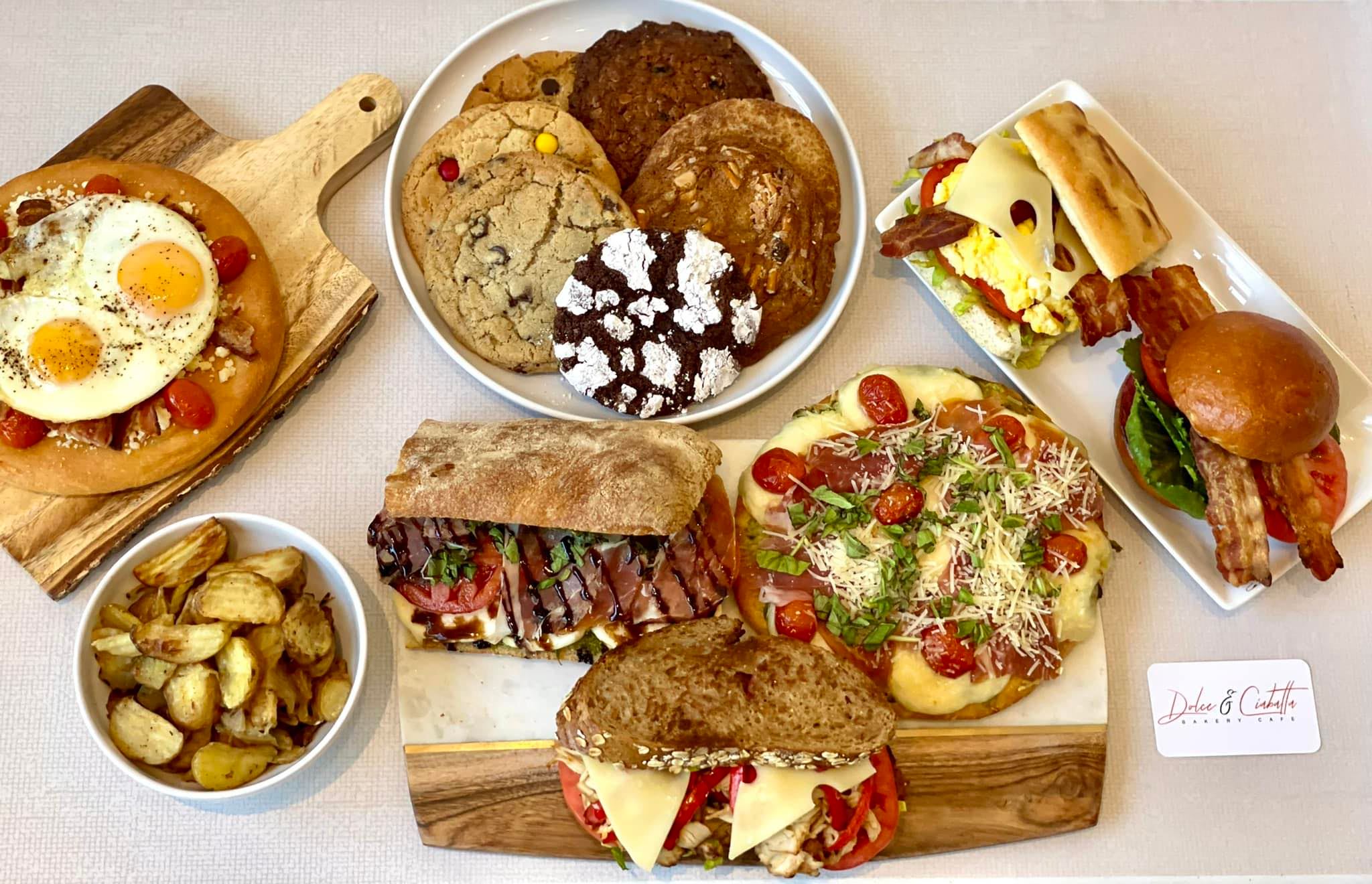 They will have a breakfast sandwich line-up similar to the one they offer at the current location. The menu includes Bacon Egg & Swiss, Ham & Swiss, a Brioche Breakfast Sandwich, a Breakfast Pizza, and an Egg White Lovers sandwich. There will also be savory crepes and beignets.
Lunch sandwiches include an All-Natural Chicken Sandwich, a Prosciutto Mozzarella Sandwich, a Roasted Turkey Panini, Steak on a Baguette, a Chicken Salad Sandwich, and several others.
The menu at the new store also includes soups, salads and espresso coffee drinks.
Like we said, no official word on when the new location will open despite the recent installation of the banner and the menu boards. Employees coyly say they have no information to share. Stay tuned!