Major progress at the eagerly awaited Rebel Taco Cantina coming to the Brambleton Town Center. The signs have been installed on the facade and an outdoor patio has been created.
As regular readers of The Burn know, the first Rebel Taco location in Ashburn has been in the works for more than a year now.
It's coming to a spot with an interesting curved facade that is part of the same building that houses the Brambleton public library branch.
While work continues inside the space, the signs recently went up outside featuring lightbulb-lined letters spelling out "Rebel Taco."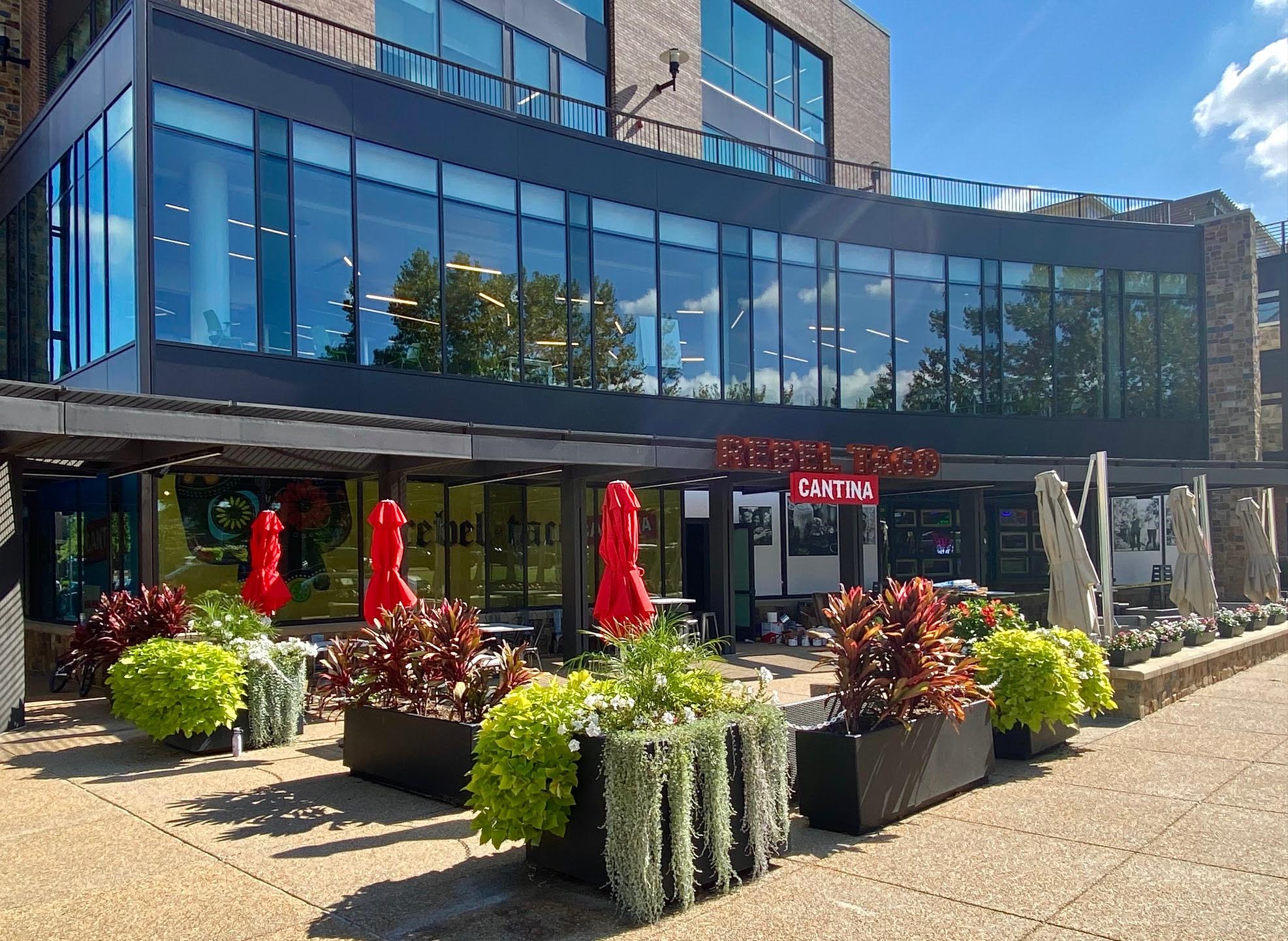 There is also a new outdoor dining area that is partly delineated by various planter boxes. New outdoor tables as well as umbrellas are also lined up on the patio.
Right now, they are saying the restaurant's opening week will be August 30 to September 4.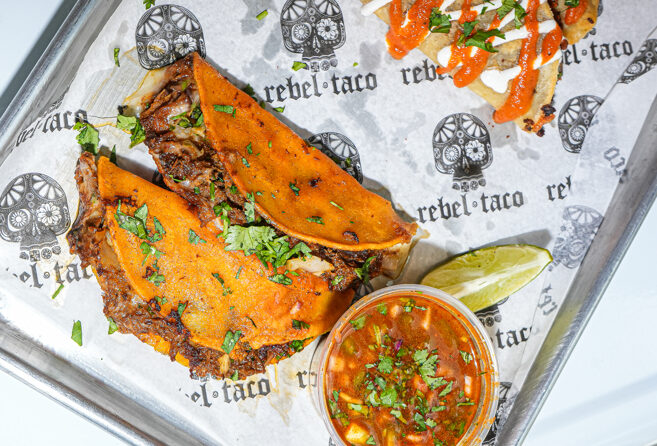 Target dates sometimes shift due to inspections and other last minute tasks, so stay tuned.