The new Buffalo Wing Factory in Leesburg will officially open its doors next week — and The Burn got a sneak preview of the latest location for the popular Northern Virginia-based brand.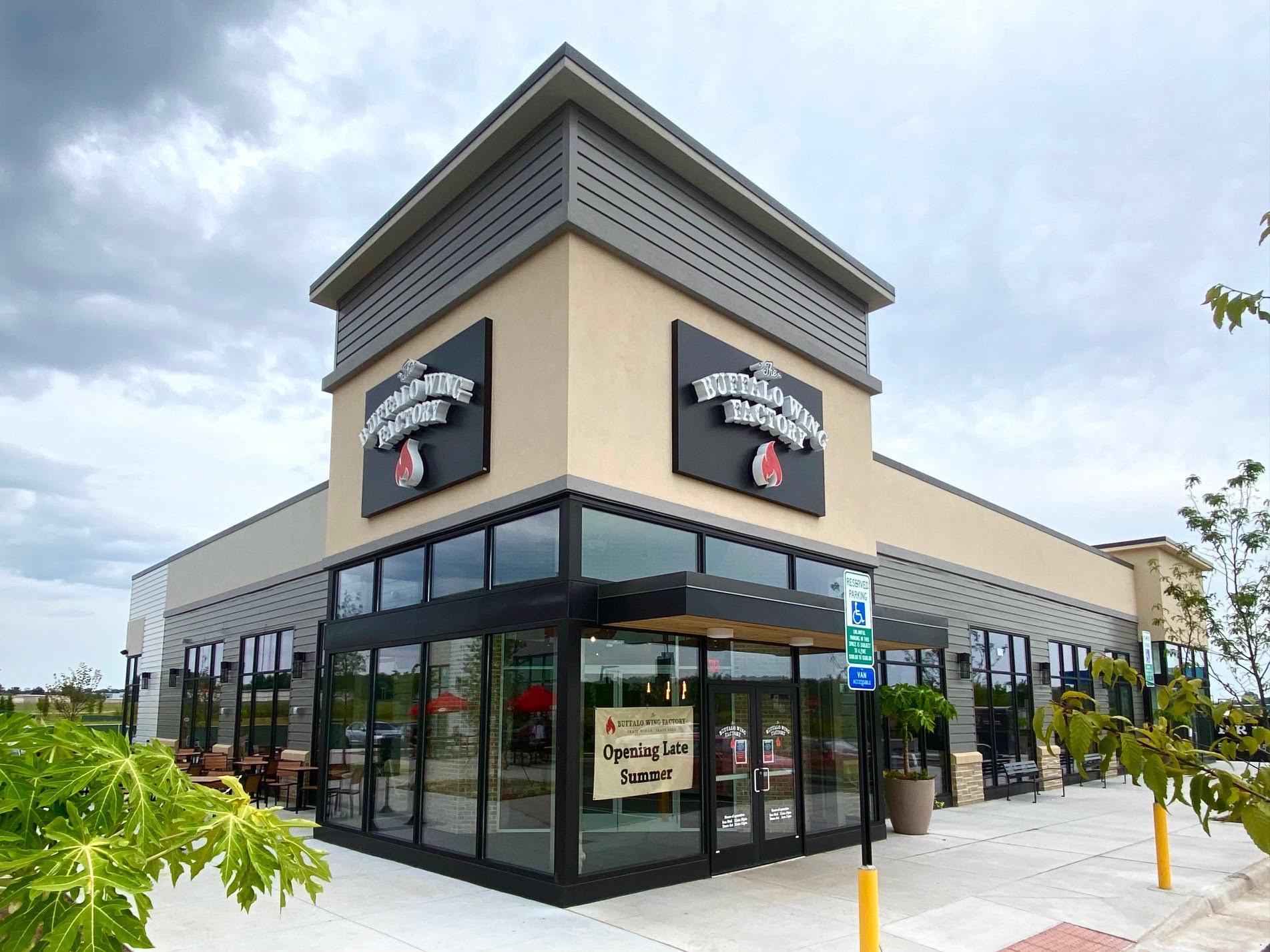 The restaurant is opening in the Shops at Compass Creek. That's the new retail area next door to the Leesburg airport where the Walmart and At Home stores are located.
Other restaurants there include Chipotle, Popeyes, Starbucks, and a Bruster's Ice Cream Shop. A Mezeh Mediterranean Grill is under construction.
Buffalo Wing Factory held "friends & family" events on Wednesday and Thursday this week. These are basically private practice sessions with a friendly, forgiving audience. It allows the restaurant's staff to make sure everything is working properly and they are ready for the general public.
During The Burn's visit, we had wings (of course!) as well as a the Firecracker Cauliflower appetizer — which was top drawer, in our humble opinion.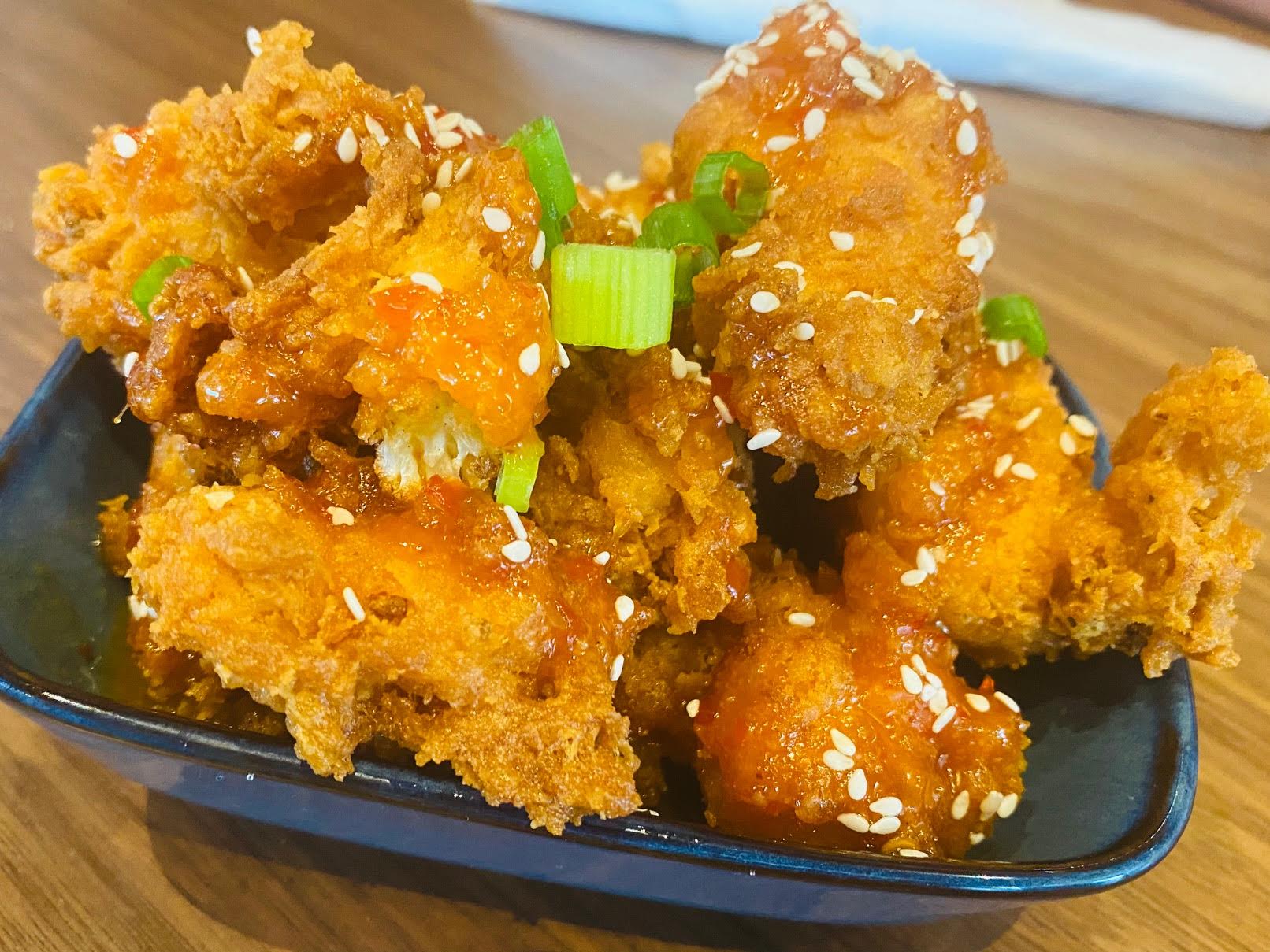 The decor in the new BWF has a modern feel with exposed brick, wood and leather elements, and a large, central wrap-around bar. There are various low-top and high-top tables throughout.
This is the fifth location for the brand. They have locations in Ashburn, Sterling, Chantilly and Reston.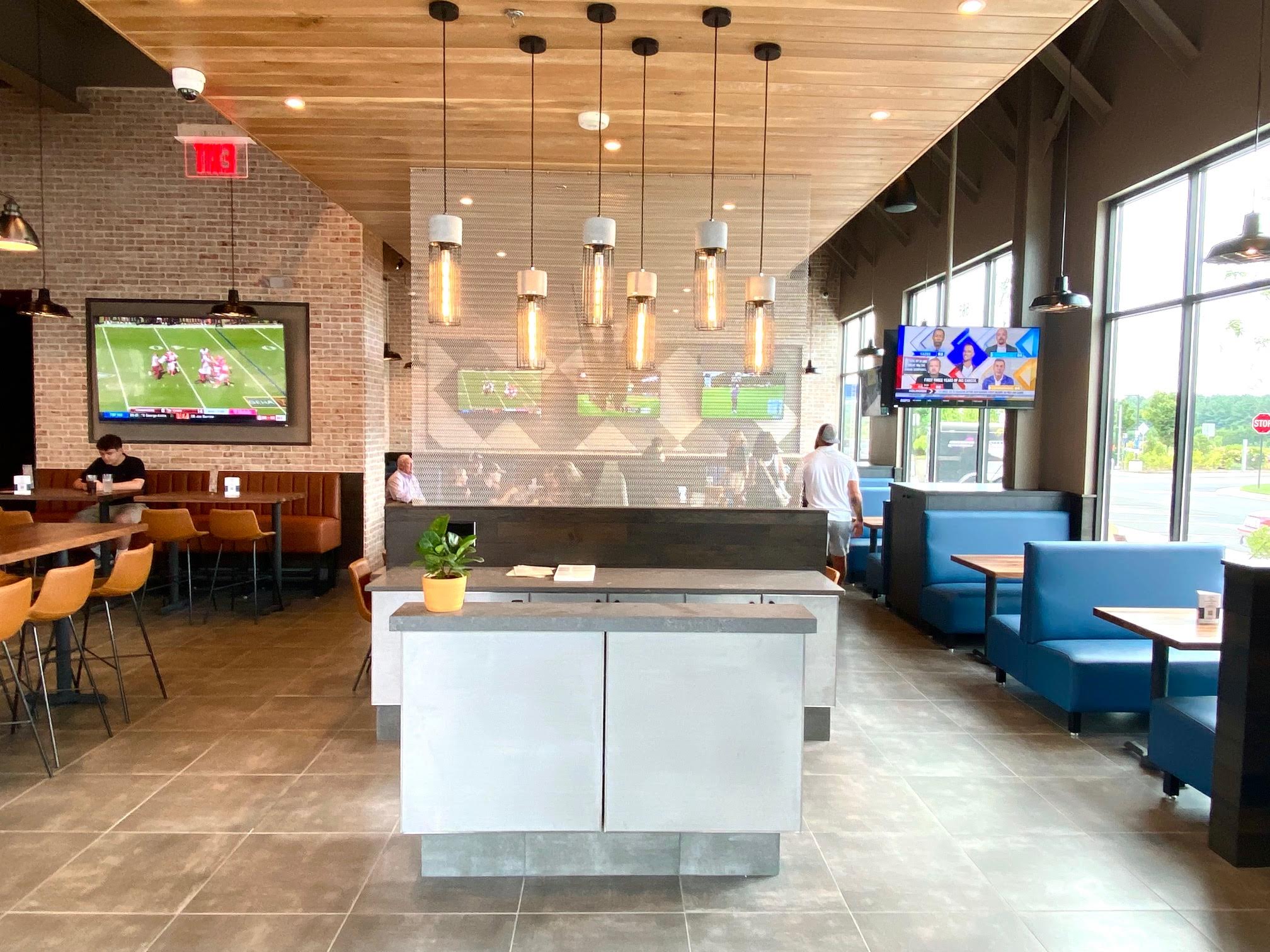 Buffalo Wing Factory in Leesburg will hold a ribbon cutting next Tuesday, August 30, and that's when it will be officially open. However, there's a good chance the doors may open quietly sooner than that once the team feels they are ready.