The new Foster's Grille location in southern Loudoun County continues to move towards fruition. Work in the space is finishing up and the management team is in the process of hiring staff.
Now, The Burn has learned that they would like to open in the next few weeks if all goes smoothly. Right now, the rough target is Wednesday, September 14 — but they stress that's only a target. They still have to get through all their final inspections with the county.
The Burn broke the news that Foster's was returning to LoCo back in December. It had been several years since the chain known for its burgers, wings and Philly cheesesteaks had last been in the area. A location in Ashburn closed in 2012.
Foster's Grille is going into the spot vacated by the PetValu store in the South Riding Market Square shopping plaza.
That's the same center near the intersection of Highway 50 and Loudoun County Parkway anchored by a Giant store and a Home Depot store.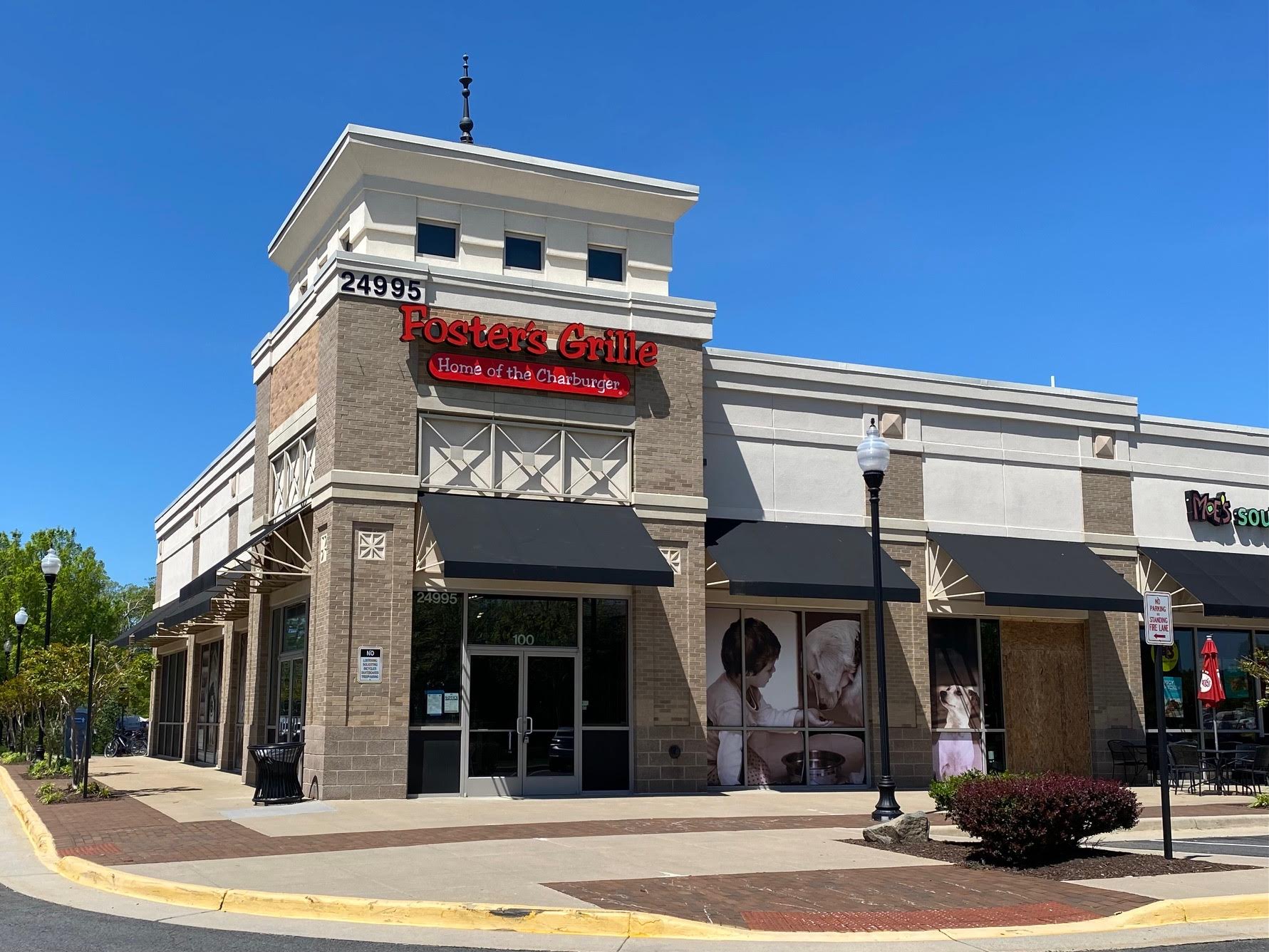 A new Peri-Peri Original restaurant is going in next door to Foster's, but it will be opening somewhere down the line as they are still in the middle of construction.
Stay tuned and we'll let you know when an opening date for Foster's Grille gets locked in and they are ready for business.
(Image at top: Foster's Grille)