The Burn has been telling you about a new Thai restaurant headed to Ashburn. It's called ThaiTastic Thai Cuisine and now we've got a preview of its upcoming menu.
Regular readers may remember that ThaiTastic is coming to a small space in the Ashbrook Commons shopping plaza.
That's the same center with the Harris Teeter, the HomeGoods, the Jersey Mike's and other businesses near Ashburn Village Boulevard and Route 7.
The new restaurant's nascent website is active and includes a look at the ThaiTastic menu. Signature dishes include some with fun names:
Seafood in Wonderland – seafood stir fried with mixed vegetables in a sweet chili sauce
Coconut Paradise – seafood in a special curry sauce with bell peppers and basil leaves served in a young coconut
Lava Chicken – lightly battered chicken stir fried with sweet chili sauce and topped with scallions and carrots
Crying Tiger – Thai-style chargrilled beef marinated with Thai herbs, thinly sliced and served with mixed steamed vegetables and a homemade chili sauce
There are a variety of other signature dishes as well, plus curry dishes, rice dishes, soup, salads, appetizers, desserts and more.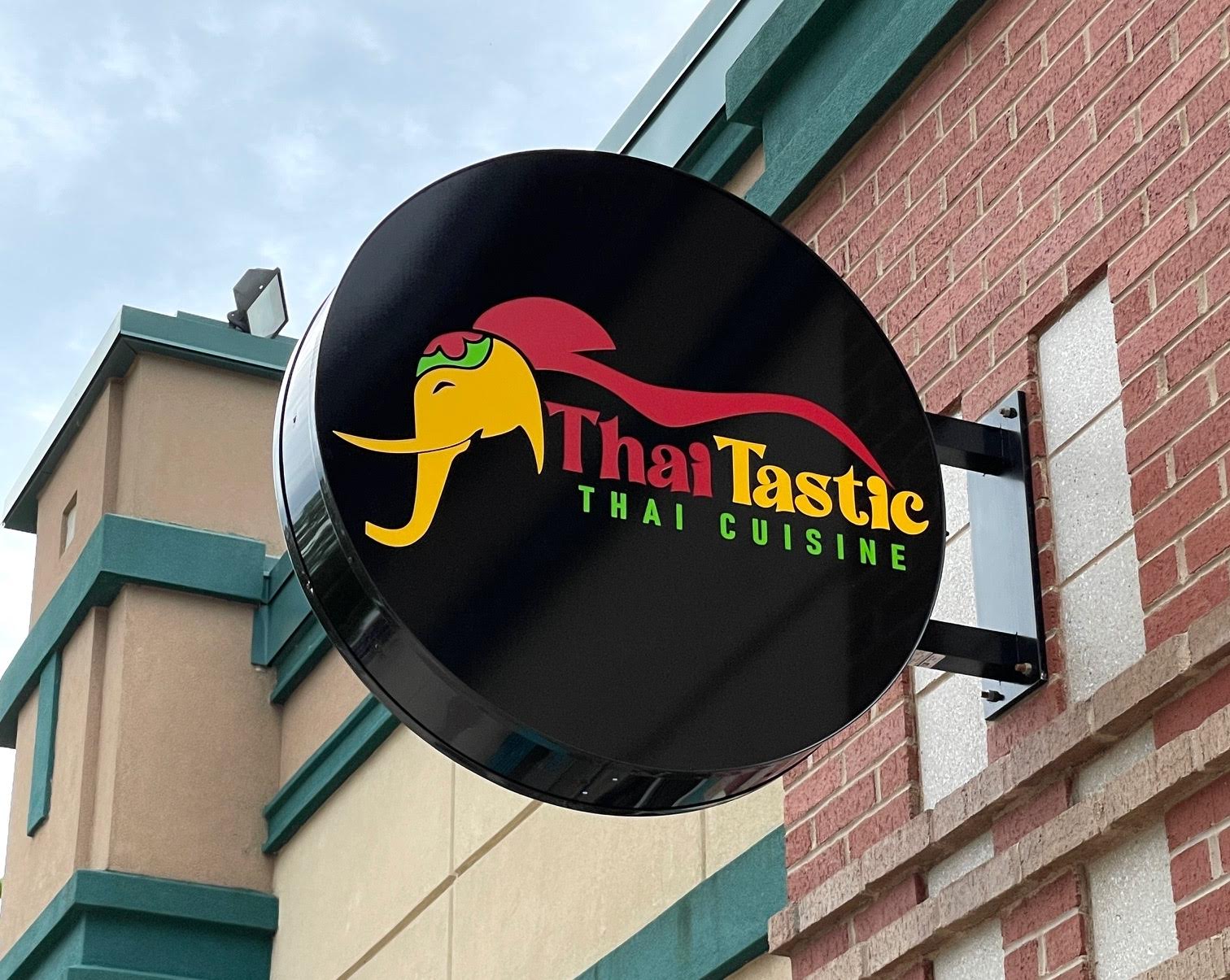 Construction is underway on the space, but so far, no official opening date. But a peek at the menu gives us all something to look forward to.
(Image at top: ThaiTastic Thai Cuisine)