Exciting news — Loudoun County residents will soon have another massive regional park for them to recreate in and enjoy.
Officials have announced that the grand opening ceremony for the Hal and Berni Hanson Regional Park will be held on September 23.
The 257-acre park is located off Evergreen Mills Road in Aldie, between the Brambleton and Willowsford communities.
Here is a list of the many amenities available at the park:
Cricket pitch
Disc golf course
Four baseball/softball fields with batting cages
Four tennis courts/pickleball courts
Outdoor basketball court
Skate plaza
Splash pad
Ten multi-purpose grass fields
Two artificial turf fields with grandstands and press boxes
Two playgrounds with rubberized surface
Amphitheater
Concession/restroom buildings and pavilions
Fishing piers
Five ponds
Hanson House renovation
Lodge / Event Center
Nature Center
Paved and natural surface trails
Picnic pavilions
Two off-leash areas for dogs
Below is a map showing how the park was conceived.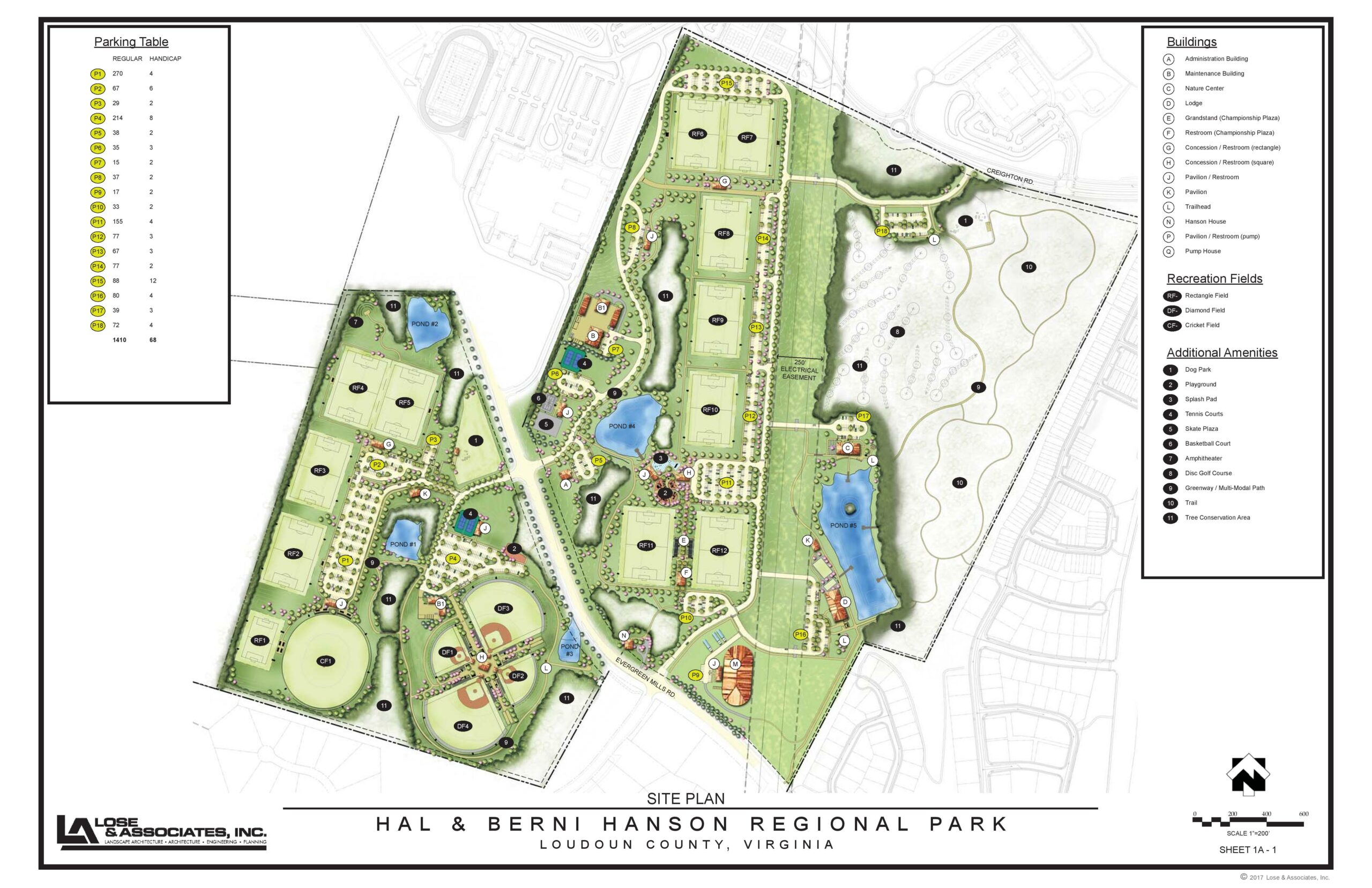 The original owner of the land was Hal Hanson, a U.S. State Department official and nonprofit leader, who died in 1992. The Hanson family agreed to sell the land to Loudoun County only for use as a park.
The community is invited to attend the ribbon cutting ceremony for the park on Friday, September 23 at 5:30 p.m. The ceremony will take place at the park's Championship Plaza Field No. 1, located at 23345 Hanson Park Drive.