Halloween City, a new Halloween-themed superstore from the fine folks at Party City, has opened its doors to customers in a temporary space at One Loudoun in Ashburn.
As The Burn reported back in August, Halloween City is found in the 17,000 s.f. space that used to be the Great Gatherings store at the busy shopping and dining center. That's across the street from Barnes & Noble.
The store quietly opened Monday. Inside, shoppers will find shelves and racks filled with Halloween costumes, Halloween decor and Halloween party supplies.
There are several large animatronic yard figures that jump and growl and screech at you as you walk in the front door, so consider yourself warned.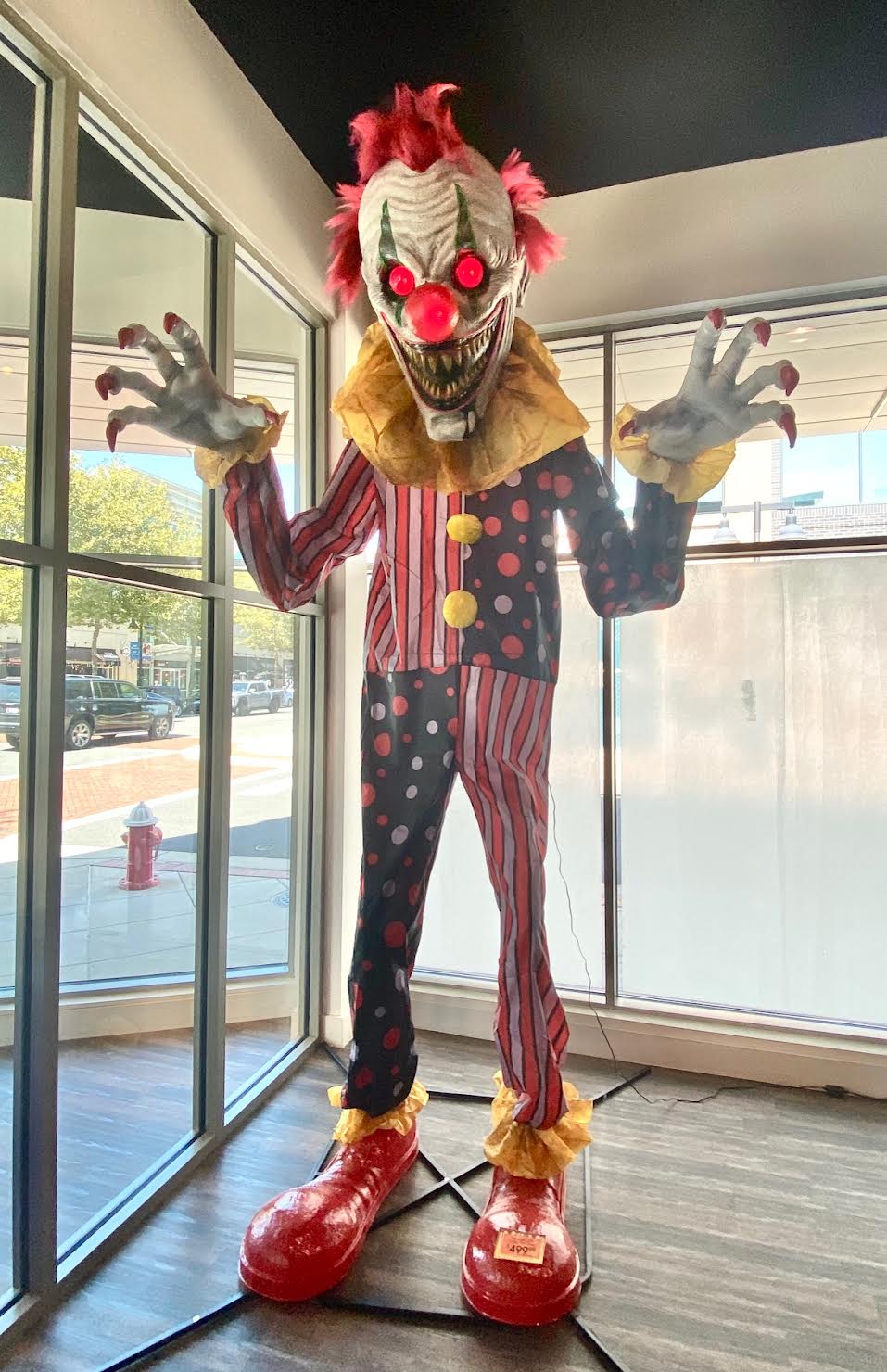 It will be open from this week through Halloween and for a few days afterwards. Right now, the store is expected to close on or around November 3.
Halloween City — which is new to Loudoun this year — is a pop-up store in the same vein as the omnipresent Spirit Halloween stores.
The business model sees the stores taking over vacant store space in shopping centers for short term leases of a few months around the October 31 holiday.
According to the Spirit Halloween website, there are two Spirit locations in Loudoun this year. One in Leesburg at the Battlefield Shopping Center in the former Stein Mart store space. The other is at Cascades Marketplace in Sterling in a space that we believe used to be home to a Staples office supply store.