The buzz exploded in the last week. Someone had bought the old Aldie Country Store and was rapidly refurbishing it. But what was it going to be? A new store? A restaurant? Or something else? The Burn has gotten nearly a dozen messages about it.
Now we have the answer. It will be an upscale, "chic" farm-to-table Italian restaurant featuring housemade pastas and indoor-outdoor dining.
The restaurant will be called Rubanos, and when they say farm-to-table, they mean it. Two of the owners literally have a farm a few miles down the road.
The precise location is 39285 John Mosby Highway in the historic village of Aldie. The two-story building is getting an extreme makeover inside and out. Work is still underway inside, but they did show us a piece of art that will hang in the new restaurant.
The folks behind Rubanos have extensive restaurant experience. They are also the owners of Seaspice Brasserie & Lounge, a well-reviewed restaurant on the Miami River in downtown Miami, Florida.
They have connections to Northern Virginia and Loudoun County and this is what brought them here to Aldie for their new venture.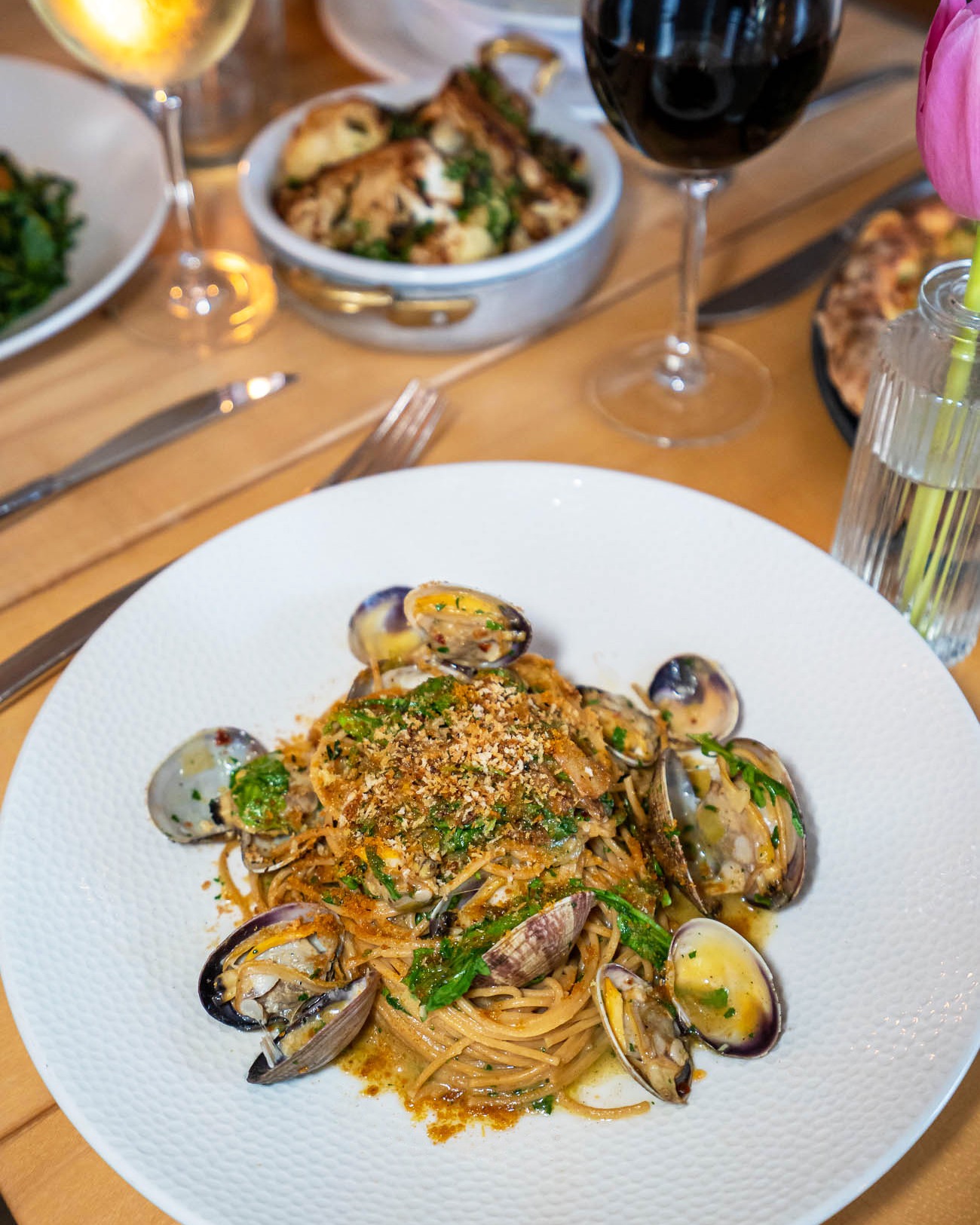 The menu isn't finalized yet, but we're told one signature dish will be Porcini Ravioli. Many of the items used are expected to come from the owners' farm and they will also be turning to many other local farms for fresh ingredients.
Some people have wondered about the flag flying on the outside of the building with the silhouette of an octopus on it. That's the insignia of their Miami restaurant.
No firm opening date yet, but we are told that they are aiming for Spring 2023 if all goes smoothly.
(Image at top: Rubanos)