(Updated 1:30 p.m.) Local officials have cleared an overturned tanker truck that made for a rush hour nightmare Wednesday morning and all lanes on Route 7 have reopened.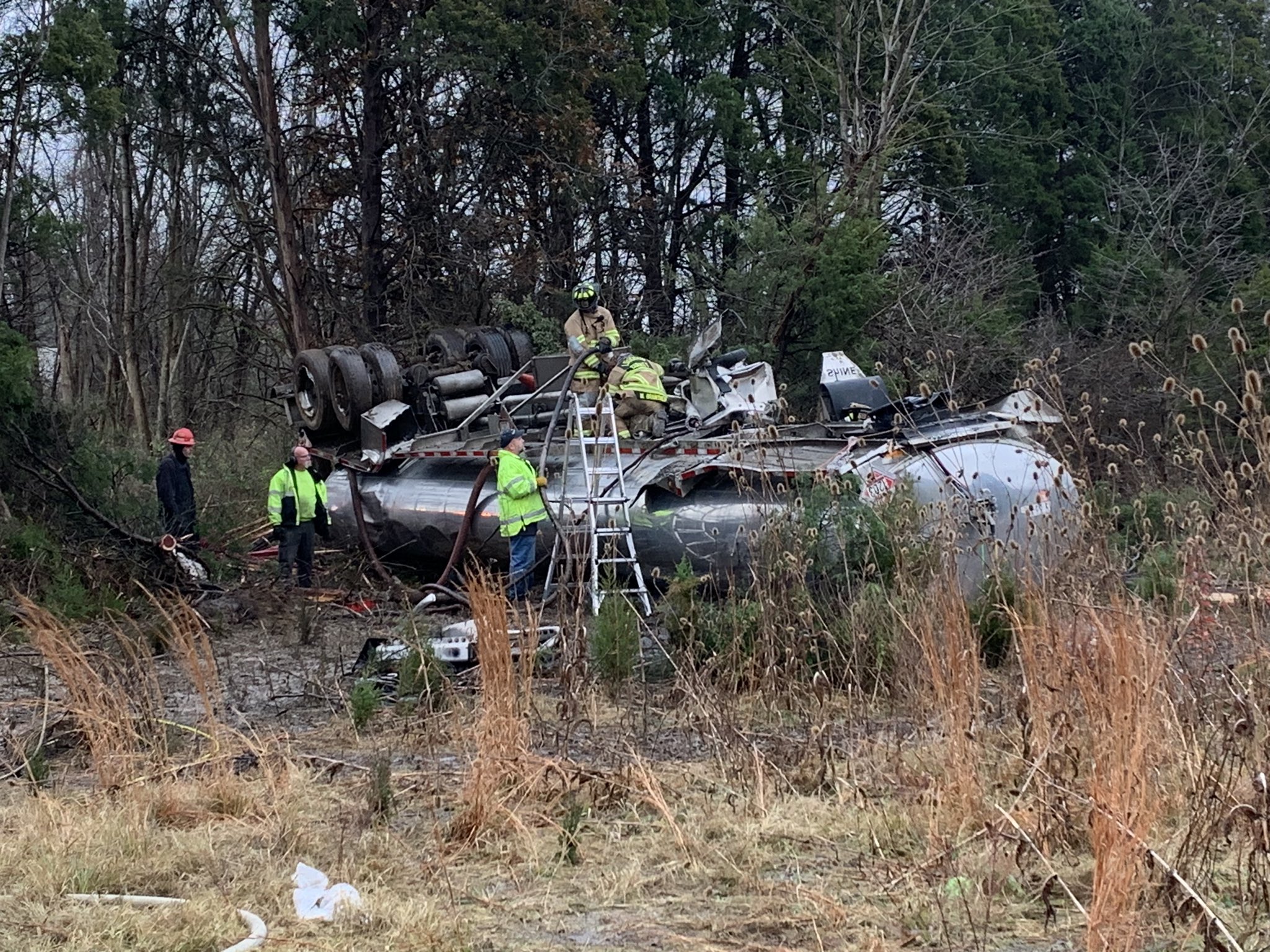 According to the Virginia Department of Transportation, the truck was carrying 8,000 gallons of fuel when it rolled over in the pre-dawn hours early Wednesday morning. The accident happened on one of the cloverleaf entrance ramps connecting to the highway.
Specifically, it was the eastbound entrance ramp to Route 7 serving southbound traffic on Claiborne. The ramp remained closed into the noon hour Wednesday before reopening around 1:30 p.m.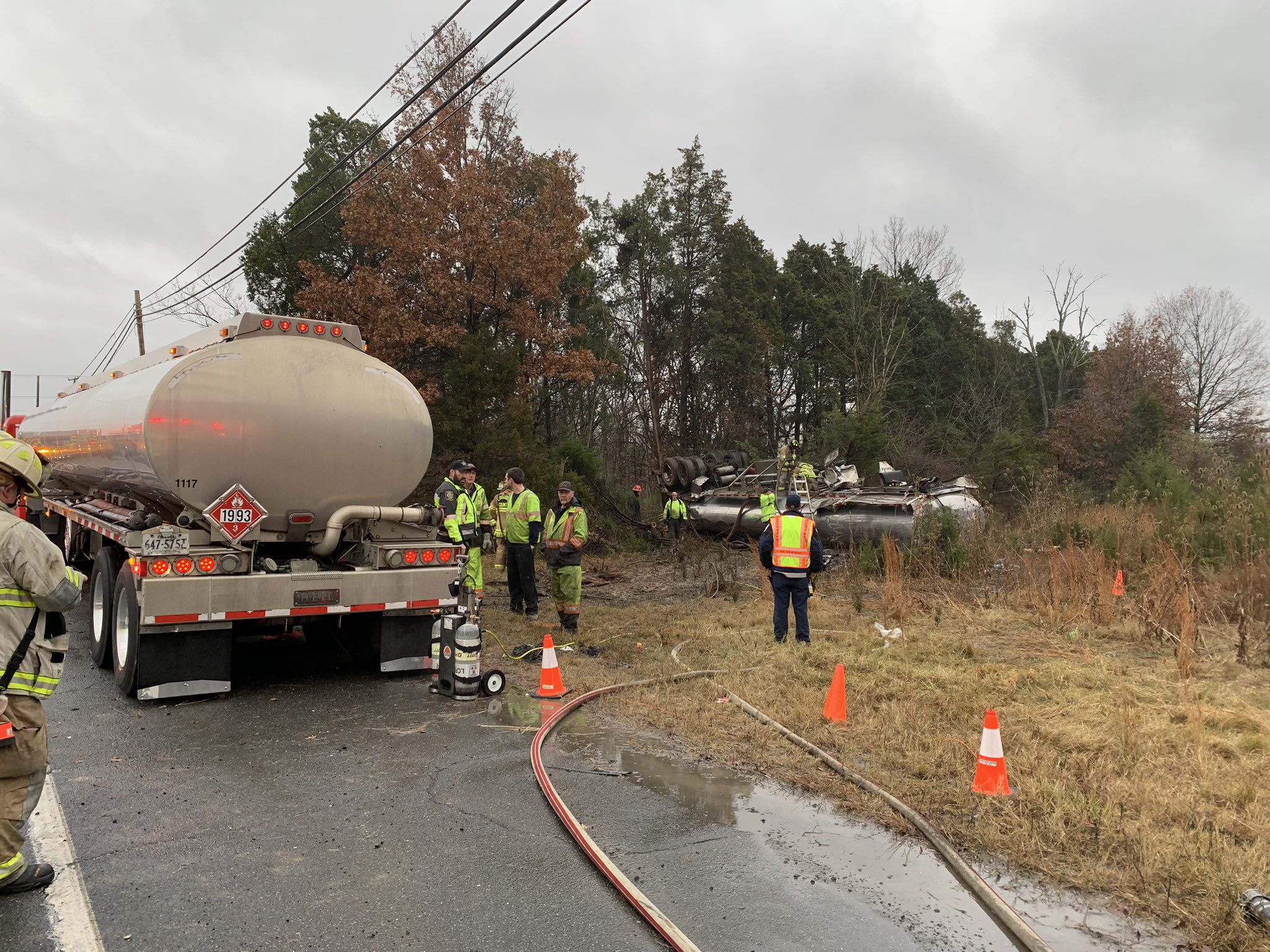 An empty tanker truck was brought in to remove the fuel from the overturned truck, a process which took several hours. Once empty, the damaged tanker was lifted onto a flatbed truck and removed.
Early on, traffic on Route 7 was closed in both directions. However, emergency officials were able to get the westbound lanes back open, as well as two lanes for eastbound traffic, including the use of the left shoulder.
During the morning rush hour, eastbound traffic on Route 7 was backed up roughly four miles, stretching nearly to Battlefield Parkway.