Loudoun County's first Pupatella pizza restaurant is entering the final stretch. The sign has gone up outside the location in Leesburg and we're told the announcement of an opening date should be coming soon.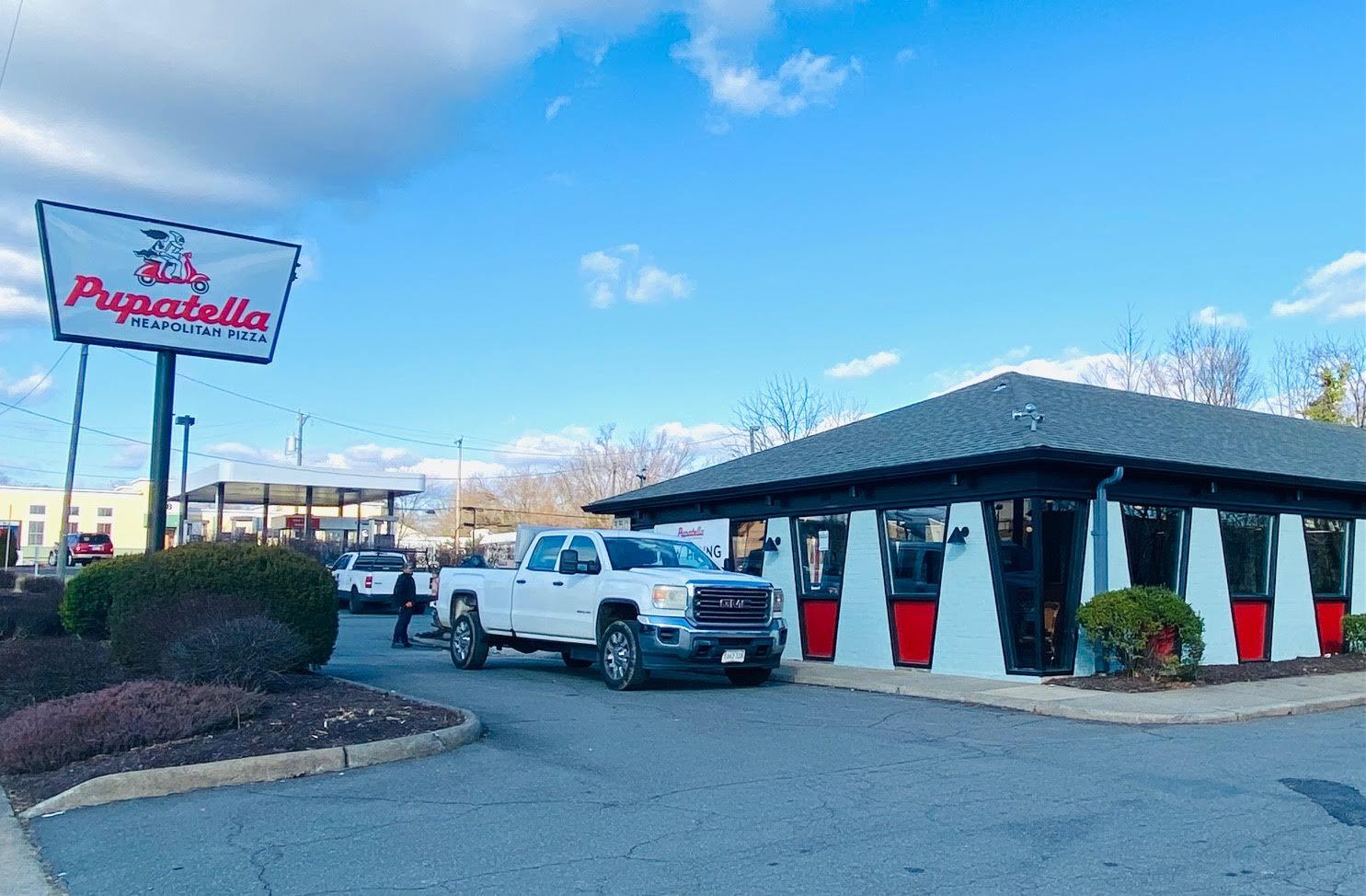 The Burn broke the news back in October 2021 that the popular regional brand was developing its first Loudoun location. Pupatella has taken over the former Pizza Hut building at 350 East Market Street.
There are currently seven Pupatella locations in Northern Virginia and DC, with three more coming soon, including the Leesburg store.
The brand specializes in Neapolitan-style pizza created in Naples, Italy and holds a certification from the Verace Pizza Association, an international body that has strict guidelines on ingredients and preparation methods for Neapolitan pizzas.
The menu at Pupatella includes chef-curated red and white pizzas such as a Sausage & Pepper, an Eggplant & Red Pepper, and a Buffala Bianca. There is also a "custom" option where customers can choose their own sauces and toppings.
Besides pizzas, there are also appetizers and salads. You can check out the menu from the Reston Pupatella below.
There's no official date for when the Leesburg Pupatella will open yet, but we know they are putting the finishing touches on the construction and furniture and fixtures are being moved into place. So it's gonna be soon. Stay tuned.